March 18, 2017
Music That Makes You Go "Well, That's Dark."
During my usual peregrinations throughout yootoob, amazon and twitch, I have been exposed to music and bands that I'd never trip over normally. Usually it comes to nothing... 90% of everything is
still
crap, no matter how you wind up finding it... but every now and again something bubbles up out of the remaining 10% that forces you to pay attention. At which point you listen to it, say "
huh, that's nice
," and immediately forget it. Then there's the the really special songs, the ones that you listen to twice in a row, save in your "trax" folder in Firefoxy, so you can revisit it every few days. I've had a few of those experiences recently, and they've all been... emotion-appropriate. So here, my friends, are a few songs I've recently been impressed by.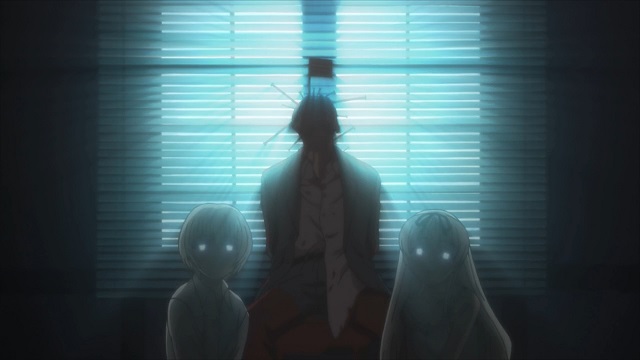 Ki Theory - Enjoy The Silence
Brought to you courtesy of the trailer for the live-action
Ghost in the Shell
movie starring Scarlett Johannson. I'm of two minds of the movie, m'self. On one hand, there's no way it'll be as good as the various anime versions... live-action just isn't capable of such things (though it's getting closer). On the other, this is pretty much the best shot we'll have at a good big screen live-action adaptation of an anime series. Think about it...
GitS
is pretty much
The Matrix
plus
SWAT
. That's the sort of thing Hollywood can pull off. I'm not convinced it'll be worth the hard-drives it's printed on. Having said that, it's already managed to get my attention with this cover of a Depeche Mode classic.
Mourning Ritual - Bad Moon Rising
Apparently used by "The Walking Dead" tv show. It's not like the original CCR song was all that peppy and upbeat, but it wasn't a freakin' dirge. After hearing this version, maybe it should have been.
Trentmøller - Vamp
This has been in my files for a few years now. No idea how it got there, where I first heard it, that sort of thing. It's just been there. Lurking. Waiting. It's like a particularly patient SCP. You're not sure if it's benign... or just looking for the best time to bite your face off. But with a bassline like this, that's okay... just leave the ears.

Rag 'n' Bone Man - Human
I first heard this in the twitch stream of
Bo Time! Gaming
, the originators of the WarThunder Fail Montages that got me into that game years back. I don't know what the songwriter thought he was creating when he wrote this, but it sure as hell ended up making me feel a little scared. Almost feels "deep Southern swamp" dark.
Okay, that's enough for now. Everybody back on your heads.
Posted by: Wonderduck at 11:59 PM | Comments (2) | Add Comment
Post contains 461 words, total size 4 kb.
1
That Trentmøller got my attention, yeah. Nice find there! Helluva bass riff.
The new Depeche Mode (
Spirit
) came out on Friday; most of it is "meh" (as has been the case for... well, nearly every DM album since the turn of the millennium) but there are a few highlights, "
Where's The Revolution
" in particular.
On the other hand: I was gifted a copy of the most recent 'mind.in.a.box' (Stefan Poiss project) album,
Memories
, and I find that I like more than half of the tracks quite a bit. Check out "
I Knew
" or "
Synchronize
," perhaps.
Posted by: GreyDuck at March 19, 2017 10:47 PM (rKFiU)
2
That last song must be having its 15 minutes of fame. I heard it first on your blog, and then within 48 hours I heard it again in two different TV commercials.
Posted by: flatdarkmars at March 22, 2017 06:53 PM (4KXON)
26kb generated in CPU 0.02, elapsed 0.1271 seconds.
49 queries taking 0.112 seconds, 236 records returned.
Powered by Minx 1.1.6c-pink.