November 29, 2010
Magical Girl Lyrical Nanoha the Movie 1st
Some time ago, there was a general sense of excitement around The Pond when it was announced that there was to be a
Nanoha
movie. Screened in Japan last January, it came out on Blu-Ray just recently, and it took very little time at all for it to be translated and released torrentially.
So how is it?
In a word, outstanding. It's just a retelling of the first series of
Nanoha
but it's much tighter. Unsurprising really, since they took the 13 episode season and shrank it down to fit into a 130 minute running time, or about five episodes in length. Out went almost everything dealing with Nanoha's two friends, her family, and quite a bit of the TSAB background. In my opinion, this improves the story
immensely
. The first series was, to me, the weakest because of all the cruft that had to be installed to make it airable. Mind you, this doesn't mean it was bad, it just wasn't as good as
A's
or
StrikerS
. Again, my opinion.
So really, if you've seen
Magical Girl Lyrical Nanoha
the series, why should you watch
Magical Girl Lyrical Nanoha the Movie 1st
?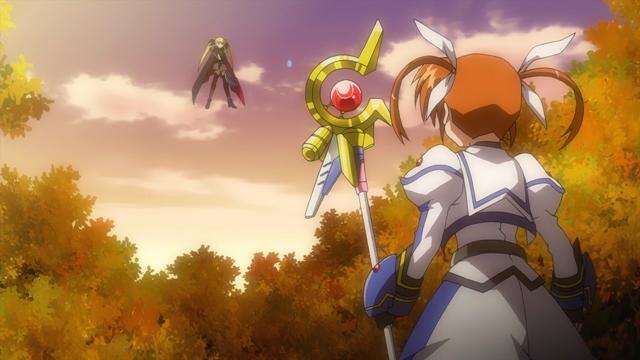 Because now it looks outstanding. The first series of the TV show was known for somewhat uneven art and animation, and it hasn't aged well over the past six years. It's still one of the best "magical girl" shows ever, but it doesn't look particularly good. The movie though... the look of the movie is just stunning.
I suspect that the budget for the movie was much, much bigger than for the original tv show. That plus ever-improving computer animation has taken
Nanoha
to another level.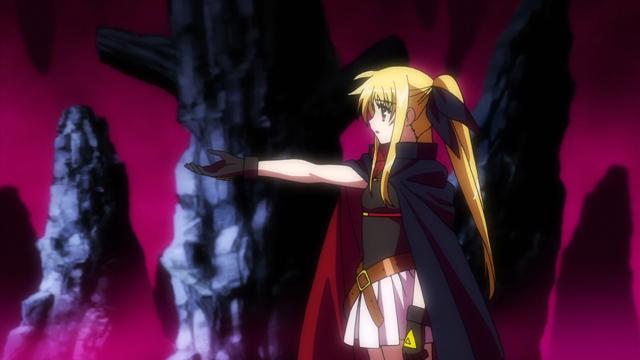 The most important change to the overall story in the movie is Fate's backstory. While the basics are still there: , it's revealed in a much shorter flashback sequence instead of getting almost an entire episode. I was expecting the impact of the reveal to be reduced, but much to my surprise, it
worked
. In fact, I think it works
better
this way.
I'm not sure if it's because I find the first series to be the weakest of the three, or if it's because I knew what was going to be revealed or what, but there's no doubt in my mind that the movie is superior to the tv show.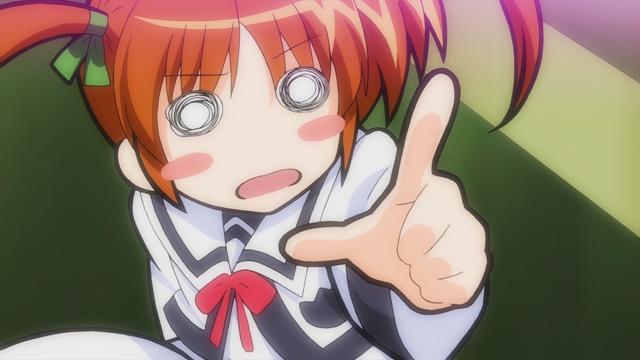 Now, onto the "dark side" of the
Nanoha
verse. Yes, the transformation scenes for Nanoha and Fate are still in there, and in the case of Nanoha, it seems even more pervy that it was in the show. That's the drawback of improved animation, I suppose. The good news is that it's only shown once per character. It's still creepy, however. If you can get past it though, there's a helluva good story here.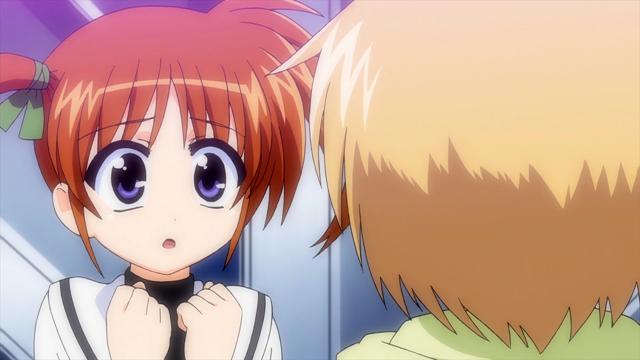 So what does my little review boil down to? Well, that's tough to say.
Nanoha
seems to inspire strong reactions amongst anime watchers. If you're a fan of the
Nanoha
verse, of
course
you're going to want to see the movie. It's an improvement over the first season, in both storytelling and graphically. But if you're a fan, you didn't need my review to convince you to watch it... new
Nanoha
is always welcome, right? If you're
not
a fan however, there's probably nothing I could say to get you to watch it.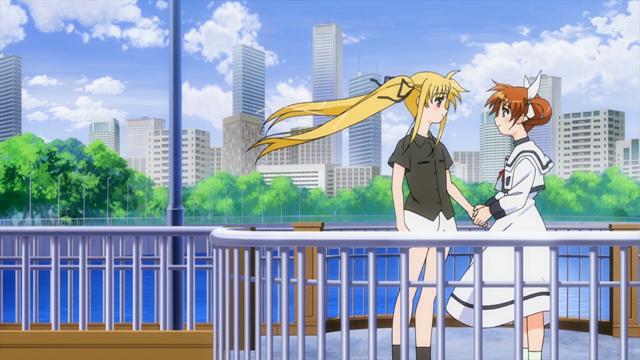 But if you're unfamiliar with the
Nanoha
verse, for an introduction you could do a lot worse than watching the movie.
Posted by: Wonderduck at 12:03 AM | Comments (1) | Add Comment
Post contains 583 words, total size 5 kb.
1
Thank you for the re-assurances. I've had this one sitting on my hard drive for a few weeks, scared to watch it. It seemed like all news dried up after the debut, which worried me.
Posted by: Ben at November 30, 2010 07:57 PM (gze3w)
Comments are disabled. Post is locked.
26kb generated in CPU 0.0122, elapsed 0.1275 seconds.
47 queries taking 0.1198 seconds, 277 records returned.
Powered by Minx 1.1.6c-pink.