October 28, 2016
Long Draining Week
This week probably could have been worse, and I'm extremely relieved that it wasn't.
Steven's death
has hit me harder than I expected, even though as
last week's research
went on it became obvious that bad things were likely. Still, its weighed heavily upon my furrowed brow.
Tuesday, I had jury duty. I was originally called back in April, but I postponed it twice "because of my job". It wasn't untrue, I just would have rather pushed claims than go do jury stuff. Not that I'm opposed to doing my civic duty... I've been called four, now five, times after all. Except I know plenty of people who haven't ever been summoned, why not give them a chance? Ah well. So Tuesday morning found me in downtown Duckford, trudging my way to the County Courthouse, barely noticing how gray the environment looked. Anywhodles, I made it to the holding pen for us fortunate folk, and was exposed to an hour of
HGTV
banality. And here I was, thinking I was doing something good for the community. Instead, I was clearly being punished. Eventually we had to sit through a video on how wonderful jury duty is, which was a mixed blessing. On one hand, HGTV was turned off. On the other, a video made by people who had never even heard of the concept of "acting", let alone doing it professionally. After another hour, during which time I started Max Hasting's
Battle for the Falklands
, then promptly dozed off. Then a judge appeared in our midst! Turns out the threat of a jury trial caused the defendant to strike a deal... turns out it was a felony case we had been summoned for, one that the judge had expected to take all week. Oy. So as it turned out, my jury duty lasted just under three hours. I promptly came back to Pond Central and went back to sleep. And then the Cubs lost the first game of the World Series. They did come back to take the second, which is exactly what you'd want when you start on the road.
Wednesday and Thursday were terrible at work. A mixture of garbage claims and worsening problems on the client's end made processing any claim a (pardon the pun) trial. Until, inevitably, the client's server farm caught fire just before it fell over into the swamp. Wednesday, after an hour of literally sitting around doing nothing, we were sent home in late afternoon. Thursday was more of the same, without sitting around for an hour. Now it was only 15 - 20 minutes at a time. But today! Today, the server farm, stacked on top of the other farms in the swamp, didn't fall over! Too bad all it was serving up was reversal after corrected claim after "screw you, here's a thirty line, $25000 total corrected claim... in Barzani Jewish Neo-Aramaic!"
And now the Cubs have lost Game Three of the World Series, and I have 10 hours of overtime to do next week. The two are not related, but I just had to say something. The week could have been worse.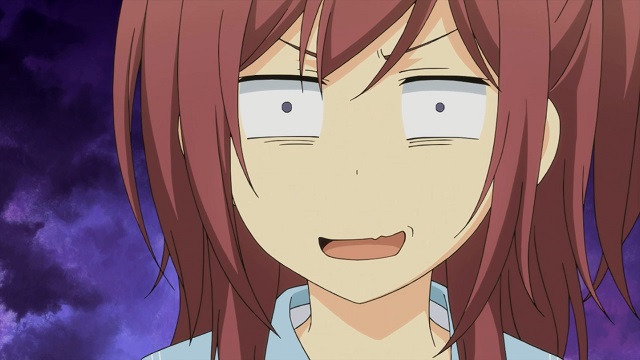 Posted by: Wonderduck at 10:10 PM | Comments (4) | Add Comment
Post contains 525 words, total size 4 kb.
1
We all had a bad start to the week. But it's not a competition to see who can have the worst, ease up. Please.
Posted by: David at October 29, 2016 03:33 AM (9UHFZ)
2
I'm on vacation through Monday, resting up before what promises to be a VERY interesting month of November at work:
1) Operations Manager, best boss I have EVER worked for, retires at the end of next week.
2) Office Manager, one of my favorite people in the company right now, leaves for her new job (closer to home, the commute is HELL) at the end of next week.
3) New Operations Manager starts mid-month.
4) The morning of Election Day, the (newly-minted) Sales Guy and I go to Orlando FL for a vendor shindig, and we don't get back until Saturday.
No single one of these things is terrible, but all piled up like this? Hooboy.
Posted by: GreyDuck at October 29, 2016 12:11 PM (rKFiU)
3
Battle for the Falklands is a good book, even if Max Hastings is guilty of plagiarism in his more recent works.
This past week has been one of the more unpleasant ones, though it has not even been the worst I had this year so far. Nothing can compensate, but the outpouring of tributes on the 'Net for Steven has been amazing, right up there with what happened when Toren Smith (Another friend of Steven's.) or Andrew Breitbart passed.
Posted by: cxt217 at October 29, 2016 12:16 PM (hlTo6)
4
I can't say my week has been as bad, but yeah, losing Steven was a bummer. Most of my friends have gotten tired of online games. I'm finding a hard time working up an interest in watching anime -- let alone writing about it. The continuing Balkanization of my viewing (Rooster Teeth has put RWBY behind a paywall for the first week) isn't helping. I had a recurrence of the dizziness problems (I thought I'd written about them at some point but can't find the post) which led to my brother driving me to work for a few days. Then I attended Renfaire on Sunday, which led to me being very tired after only 3 hours. I'm getting old, man. And I worked out that I've got to work at least 6 more years before I can retire -- which pre-supposes that my pension is somewhat intact by that point. (Yes I know, lucky to have one, lousy public employee, blahblahblah).
You know your life sucks when the high point is learning that the probable next president is an even bigger crook (and fool) than everyone
else
thinks she is.
Posted by: ubu at November 02, 2016 03:52 PM (SlLGE)
30kb generated in CPU 0.0135, elapsed 0.1588 seconds.
49 queries taking 0.1492 seconds, 282 records returned.
Powered by Minx 1.1.6c-pink.