February 21, 2010
Ikkitousen: Xtreme Xecutor Promo released!
It hasn't been a great weekend for yours truly. In fact, it's been pretty lousy... but this went a good way towards making it better. The promo for the upcoming Ikkitousen series came out tonight, and wow, it looks great! Or awful, depending on your point of view.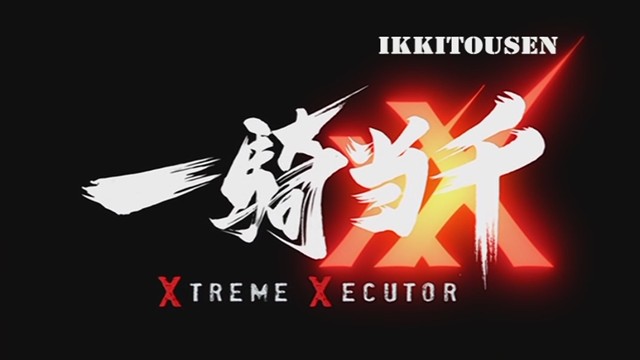 It should go without saying that everything "below the fold" is NSFW, but I'll say it anyway:
EVERYTHING BELOW THE FOLD IS

NSFW

!
Okay, right off the bat we're introduced to a new character, Bachou Mouki, and here's the first look we get of her:
Yup, it's
Ikkitousen
all right! Sorry about the mismatch on the screencaps, but it appears that the animators have discovered the concept of perspective. Her face?
Ryomou may just have a challenger in the "Wonderduck's favorite
Ikkitousen
character" all of a sudden.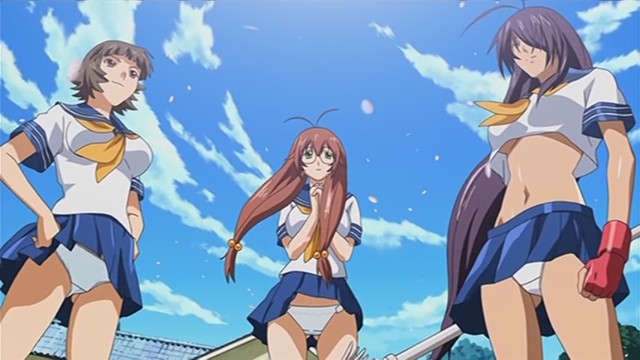 Of course, it wouldn't be
Ikkitousen
without constant pantsu, and boy does the promo deliver. Everywhere. All the time. This is a feature, not a bug.
It also wouldn't be
Ikkitousen
without Hakufu the moron. Unfortunately.
Hello! Must be chilly. We're going to finally get the ultimate fight: Kan'u Unchou the unbeatable vs...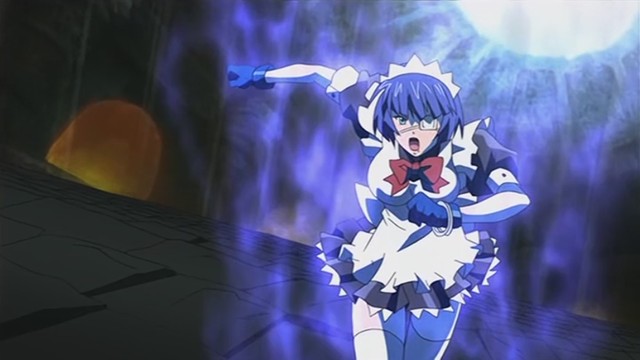 ...the person fated to kill her, Ryomou Shimei... and their individual dragons are involved, too.
Oh, I can
not
wait.
UPDATE: here's the new bad guys.
You can tell they're bad, because they're not in schoolgirl outfits.
Posted by: Wonderduck at 07:30 PM | Comments (3) | Add Comment
Post contains 229 words, total size 2 kb.
1
I didn't know Kan'u had a dragon.
Posted by: Steven Den Beste at February 21, 2010 07:58 PM (+rSRq)
2
After rewatching the promo, I think it'd be better to say that Kan'u was manifesting the spirit of the original Guan Yu, as opposed to a dragon. Though there's the whole Jade Dragon thing from Series 2...
Posted by: Wonderduck at February 21, 2010 08:45 PM (mfPs/)
3
...I don't know if I'll be able to stand watching another
Ikkitousen
series. I realize I am committing otaku heresy by saying this, but
panchira
and shredded
seraa fuku
can only sustain my interest for so long, and --
hey! no! That's-- give me back my otaku union card!!!
Posted by: Ed Hering at February 22, 2010 04:28 AM (bCq4w)
Comments are disabled. Post is locked.
24kb generated in CPU 0.0591, elapsed 0.7007 seconds.
47 queries taking 0.6923 seconds, 279 records returned.
Powered by Minx 1.1.6c-pink.