July 24, 2016
F1Update!: Hungary 2016, The Truncated Version
Here's the story. Its been ridiculously hot in Duckford the past few days, mid-to-high 90s with heat indexes at or above 110 thanks to a humidity level usually encountered only in indoor swimming pools or Florida. For us here at F1U!, it's always the humidity that kills us... hard to breathe when you're essentially underwater, don'tchaknow? Anyway, here in the Midwest, the one thing that always accompanies long-term hot and humid weather, other than sunburns, is thunderstorms. Big thunderstorms. Massive storms that last for extended periods of time. Storms that make the apocalypse seem small and quiet and mundane. Storms that knock out both power and media connections so one has neither internet or satellite.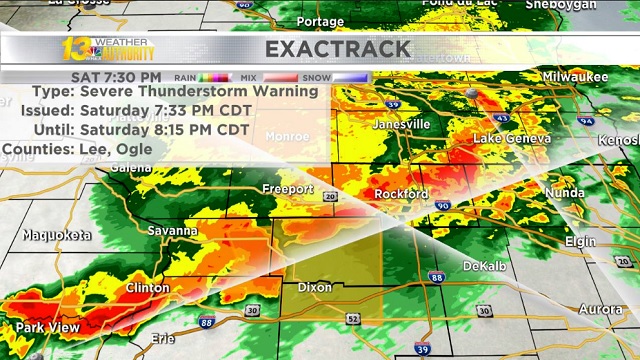 In other words, the type of storm that hit Duckford Thursday, Friday and Saturday of this week. Sunday, on the other hand, has seen nothing of the sort. Oh, it's still morale-crushingly hot and humid (it's 915pm as this sentence is being typed, and it's still 84 degrees outside with 85% humidity), but there's been nothing as far as inclement weather all day.
So exactly why the satellite and internet went dead for the entire Pond Central complex on Lap 49 of today's Hungarian Grand Prix, shortly after Renault's Jolyon Palmer harmlessly spun his car on fresh tires, will remain forever a mystery. As the Hungarian Grand Prix is 70 laps long, this did leave something of a gap in our knowledge of the race. After reading up on the results, it turns out that we did not miss anything unexpected... so THIS is
your
truncated version of the F1Update! for the 2016 Grand Prix of Hungary!

*LIGHTS OUT, RACE OVER
: The start of the race is usually one of desperate scrambling for position, trying to take advantage of any little mistake made by the driver in front of you... the grid is never closer together than it is when the lights go out, after all, and it's easier to make big gains in small spaces. All five of the top starters... Nico Rosberg, Lewis Hamilton, Smiley Ricciardo, Embryo Verstappen, and Seb Vettel... had quick getaways, but it was Ricciardo who proved the most adventurous. His gamboling and cavorting actually saw him in the lead for a brief moment around the long Turn 1, but it was Lewis Hamilton that wound up ahead out of Turn 2. When Nico Rosberg took second place from the Red Bull driver, the last shift in podium position that we would see all day took place. For all that there was another 100 minutes remaining in the race, more or less, the contest was essentially completed there.
*THAT'S THE JOKE
: So what we ended up with was, in effect, a processional. The only drama involved was when leader Hamilton decided to slow down a bit after the first pit stop, saying that he couldn't make the new tires work. In doing so, he also managed to slow down Rosberg, who was unable to pass Hamilton... and thus gave Daniel Ricciardo time to cut the gap to second from something like 10 seconds to 4 seconds in just a few laps time. When the team told him to to pick up the pace or they'd give Rosberg the opportunity to pit first (a decided advantage), suddenly Hamilton's tires worked swell! Huh, funny how that happens, ain't it?
*O THE DRAMA
: Such was the boredom levels of the race that suddenly the impending loss of satellite feed became the sole source of drama on the day. We at F1U! knew that we didn't get the entire recording... what we didn't know is when the cut would occur. On Lap 42 we got the first indication that it was coming... a "part of your recording has been lost" signal flickered on the screen for a moment and was gone. Usually this is caused by things like lightning or heavy snowfall, but this morning had been clear and warm. Then it happened: Lap 49, *blip*, recording over. As our internet connection was still down, we at F1U! didn't immediately scramble for the computer. Instead, we leisurely shook hands for a job well done, cleaned up the deli meats and cheese tray, picked up the empty bottles of bloody mary mix, Smirnoffs, and horseradish jars, paid the go-go dancers and had the limo drivers take them to the airport. After a final set of handshakes, most of the F1U! team departed Pond Central in their high-end sportscars... the official timekeeper of the team just picked up a new Maserati Grand Turismo which sounds like God himself is clearing his throat in the tailpipes... and headed off to Parts Unknown until the next time they are Assembled. I, on the other hand, shook my head at their shenanigans and took a nap, completely unconcerned about such mundane matters such as "who won".
*DUH
: Because of course Lewis Hamilton won, as we found out after the interwebs came back up sometime after 6pm. Rosberg finished second, Ricciardo was third. In winning, Hamilton also took over the points lead in the driver's championship for the first time this season. It was also his fifth win at the Hungaroring, making him the most successful driver ever at the least interesting circuit on the calendar.
We head from Hungary to Germany next weekend. Traditionally a favorite race for Rosberg, how he performs there might give us an idea of how the rest of the season will go: dogfight or dog's breakfast? See ya then!
Posted by: Wonderduck at 09:34 PM | Comments (2) | Add Comment
Post contains 921 words, total size 6 kb.
1
About the only way this race could have been more boring would be if the France family was involved.
Posted by: jon spencer at July 25, 2016 04:17 PM (LtOnR)
2
Or it was in France, at Mangy-Curs.
Posted by: Wonderduck at July 25, 2016 06:45 PM (8KjSa)
29kb generated in CPU 0.02, elapsed 0.103 seconds.
55 queries taking 0.0858 seconds, 276 records returned.
Powered by Minx 1.1.6c-pink.