February 26, 2020
F1 Season Coming Around Again.
I know, right? You think I'm not still watching Formula 1, but I am! Mostly. Kinda. I mean, I know it's there. There's been two thingies to come out of the pre-season testing that are vaguely important... one rules-related, one not so much. Let's start with that last one, shall we?
Toro Rosso is no more. In it's place we find...
ALPHATAURI!
...
Okay, yeah, it's the same Red Bull B-team, just with a spiffy new livery which is, honestly, awfully eye-catching. Damn well should be, AlphaTauri is Red Bull's bespoke fashion line... which to be honest
I think looks either goofy over overpriced
. Or both. Really, they look like Carhartt went glam. Wouldn't cost $500 for a jacket then, lemme tell ya.
Gotta make money for the spiffy new livery somehow amirite?
Now for the more serious bit: Mercedes has been clever again. A week ago, they introduced a new steering gimmick. If the driver pulls the steering wheel towards him or pushes it away, it adjusts the "toe" on the front tires... the angle the tires are in relation to the track.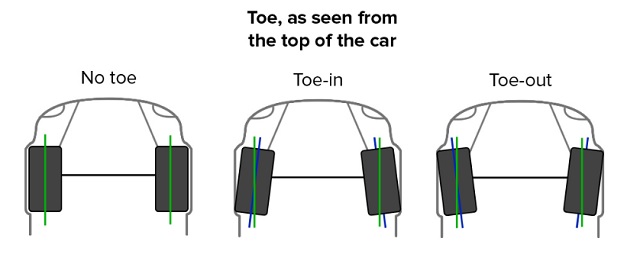 Among other things, the amount of toe-in or -out affects tire heating (and what
part
of the tire gets heated) and on straight-line top speed... the less the tires scrub against the track, the less drag is generated and the faster you go. It's not a huge amount, but it is a real thing.
Amazingly, this trick is NOT illegal... yet. The FIA has gone on record as saying that it doesn't contravene safety rules and in that way is okay to be used in 2020. However, it's already been, if not outright banned in 2021 and the new tech regs, financially banned for that season. It's a neat idea though, and while I wish it had been any other team that came up with it, Mercedes deserve praise for being clever.
First race is Australia in mid-March. I'll be watching, though who knows if I'll be writing? Or if I did, if anybody would be reading it! It's not like I've been churning out the quality free ice cream of late.
Posted by: Wonderduck at 02:58 PM | Comments (5) | Add Comment
Post contains 361 words, total size 3 kb.
Posted by: GreyDuck at February 27, 2020 08:31 AM (rKFiU)
Posted by: mikeski at February 27, 2020 06:34 PM (P1f+c)
Posted by: Kathryn at February 29, 2020 08:30 PM (mcr6l)
Posted by: Ben at March 02, 2020 10:36 AM (osxtX)
Posted by: Kathryn at March 02, 2020 11:07 AM (A4dfb)
27kb generated in CPU 0.02, elapsed 0.0985 seconds.
55 queries taking 0.0812 seconds, 279 records returned.
Powered by Minx 1.1.6c-pink.