September 02, 2017
F1 Quals: Italy 2017
It's no great secret that I usually watch F1 events via DVR some time after they occur. While it's becoming more common as I age for me to be awake early on the weekends, much to my annoyed chagrin, I generally still don't watch until sometime after. Hey, no commercials that way, right? It's a good plan, and it usually works really well. Usually. This time... nope.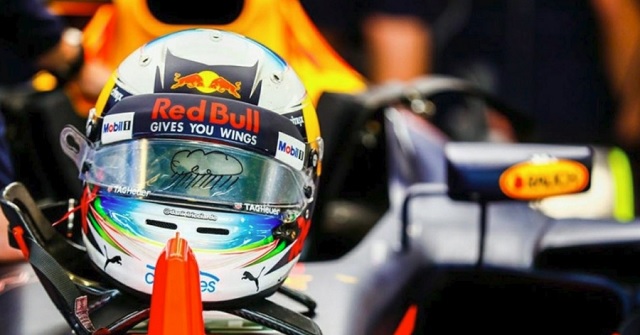 It rained today at Monza. A lot. It was raining before Quals began, and pretty much just as things got rolling half of the Mediterranean was dropped on the Autodromo Nazionale Monza. It was bad enough that Lettuce Grosjean binned his Haas driving in a straight line down the front straight. The red flag was flown and the session splashed to a halt. By the time they decided to allow cars back on track, it was two and a half hours later and my DVR had stopped recording a good half-hour earlier. In effect, I didn't get to see Quals at all. Whoopsie. Well, let's take a look at the provisional grid for the 2017 Grand Prix of Italy:
Pos

Driver
Q1
Q2
Q3

1

Mercedes

1:36.009

1:34.660

1:35.554

2

Red Bull Racing


1:37.344

1:36.113

1:36.702

3

Red Bull Racing


1:38.304

1:37.313

1:36.841

4

Williams Mercedes

1:37.653

1:37.002

1:37.032

5

Force India Mercedes

1:38.775

1:37.580

1:37.719

6

Mercedes

1:35.716

1:35.396

1:37.833

7

Ferrari

1:38.235

1:37.031

1:37.987

8

Ferrari

1:37.198

1:36.223

1:38.064

9

Not Retired
Williams Mercedes

1:38.338

1:37.456

1:38.251

10

McLaren Honda

1:38.767

1:37.471

1:39.157

11

Force India Mercedes

1:38.511

1:37.582




12

Renault

1:39.242

1:38.059




13

McLaren Honda

1:39.134

1:38.202




14

Toro Rosso

1:39.183

1:38.245




15

Toro Rosso

1:39.788

1:38.526




16

Haas Ferrari

1:40.489






17

Renault

1:40.646






18

Sauber Ferrari

1:41.732






19

Sauber Ferrari

1:41.875






NC

Haas Ferrari

1:43.355





First off, all of the team here at F1U! want to congratulate Lewis Hamilton for his record-breaking 69th Pole Position. He's now sat on more poles than anybody in F1 history... even that
naughty Australian grid girl
from a few years back.
Second off, don't read too much into the fact that he was over a second faster than anybody else in Q3. As near as I can figure, he was the only driver who was able to make his final hot lap on a new set of rain tires. Everybody else was on either Intermediates or worn Full Wets.
Third, both Red Bull drivers had to change engine components and are getting penalties of 20 spots (or more!). Because of this, the Williams of Pleasant Stroll will be next to Hamilton on the front row. Stroll thus becomes the youngest driver to ever start a F1 race on the front row.
Finally, it is possible (though
very
unlikely) that Lettuce Grosjean won't be allowed to participate in the race. His qualifying time of 1:43.355 is slower than the 107% time of 1:42.416, and at least by the letter of the law he's not eligible to race. However, the stewards can decide to let him in on past performance anyway, which I fully expect to occur.
Race in the morning, rain isn't expected that I've heard, we'll see you then!

Posted by: Wonderduck at 10:31 AM | Comments (3) | Add Comment
Post contains 569 words, total size 21 kb.
1
See, now, if you had a 6yo and a 15mo, you'd be up in time for nearly every race. (And if you had a 3mo like we did this time last year, you'd be up for EVERY race. *weeps*)
There were a total of 6 drivers getting penalties for this race, ranging from 5 to 25 spots. So Max actually is supposed to end up starting 15th. I believe Daniel is starting 18th.
Posted by: Mrs. Will at September 02, 2017 02:00 PM (JPRju)
2
Have the race stewards ever actually prevented someone from racing due to the 107% rule? Other races you've covered have had drivers miss the time, but they've always been cleared.
Posted by: Karl Drexler at September 03, 2017 06:46 AM (88LJz)
3
Four times, in fact. Australia 2011, Vitantonio Liuzzi and Narain Kittylitter, both of whom drove for HRT. Then in Australia 2012, Pete Rose and Kittylitter again... again, both of whom drove for HRT.
That's out of... 29? drivers that didn't reach the 107% mark.
Posted by: Wonderduck at September 03, 2017 12:40 PM (bOlrk)
45kb generated in CPU 0.0127, elapsed 0.1591 seconds.
49 queries taking 0.1509 seconds, 281 records returned.
Powered by Minx 1.1.6c-pink.