July 27, 2012
F1 Practice: Hungary 2012
It never rains in Hungary. Ever. Okay, twice. But in this wacky season things have never gone the way we've expected. Ever. And now that the F1 Circus has brought themselves to Hungary, they zigged when I was expecting them to zag, and I'm about to give up and stop trying to ever predict what the teams are going to do. It's just not worth it anymore.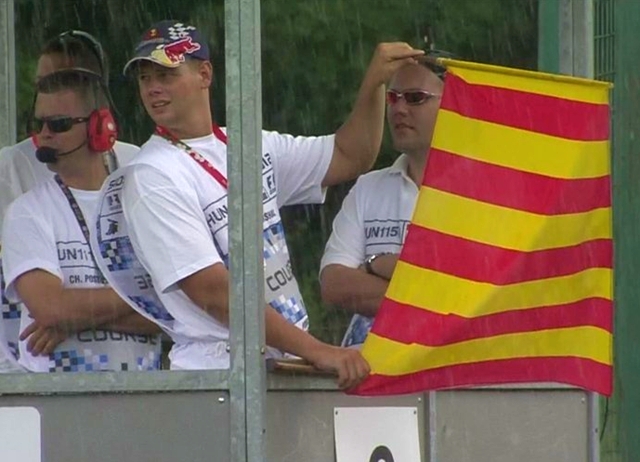 See, P2 started under partly sunny skies, but with about 45 minutes gone in the session, the rains came. The funny thing was that the FIA was saying that the rain'll only last a few minutes, and it'll be merely a light drizzle, no problem at all. Then Heikki Kovaleinninninnie discovered that the FIA
sucks
at weather prediction. Of course, long-time readers of F1U! knew that already. Anyway, Heikki was driving along, driving along, then SPLOOSH! and off he went into the kittylitter. The rain fell for about a half-hour, and it wasn't until close to the end of the session that anybody really went out on rain tires... which is where I'm confused. See, the weather forecast for race day is... well, SPEED's grid-walk guy, Will Buxton, put it best when he described the upcoming rains as "mildly biblical." If what I've been seeing is any indication, the first Grand Prix of Korea is going to look like a water balloon. So the teams had a chance to get some wet-weather running, and
nobody took it
. At least, not until there was deep standing water in some places, deep enough to prevent safe running at all, as Slappy Schumacher found out when he... just couldn't turn at one point. Hello, barriers! I just don't understand why, in the run-up to the heavy rain, they didn't jump at the chance to get wet-weather practice in. There was at least 15 minutes there that they could have gotten some useful data. Ah well. That's why they're in F1, and I just write about the sport.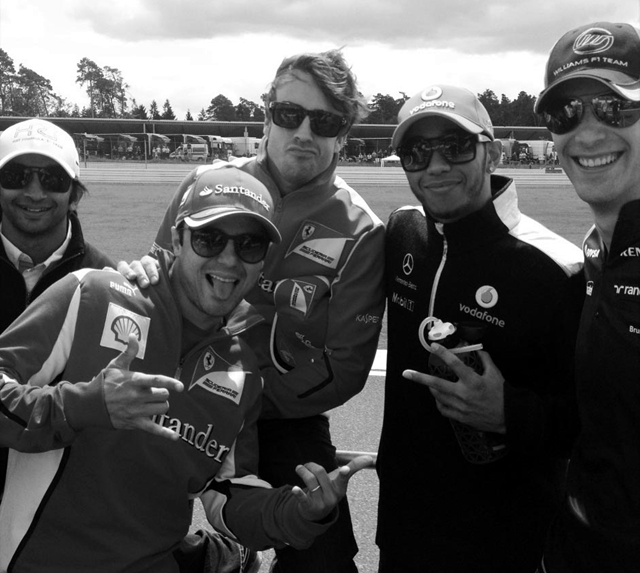 Kittylitter, Massa, HWMNBN, Hamilton, Senna

Taken last week, to be fair. I so
much
want to slap both Ferrari drivers. Quals in the morning, see you then!
Posted by: Wonderduck at 06:32 PM | No Comments | Add Comment
Post contains 362 words, total size 3 kb.
Comments are disabled. Post is locked.
23kb generated in CPU 0.0114, elapsed 0.0672 seconds.
45 queries taking 0.0604 seconds, 275 records returned.
Powered by Minx 1.1.6c-pink.