February 24, 2011
F1 Pr0n: Williams FW33 Livery
After the nuclear announcement of the cancellation of the Grand Prix of Bahrain, it's been kinda quiet around the F1 Circus. Instead of traveling to Bahrain for the final test session, the teams were already at the new location for the test, Barcelona. Other than Robert Kubica leaving intensive care and beginning his rehab, and the release of a new biography of Bernie Ecclestone, there just hasn't been much going on.
Which is why I'm going to do a quick look at the newly revealed livery for Williams' 2011 challenger, the FW33. As you may remember, the paintjob has remained the same for Williams for a few years, pretty much looking like this:
...and that's fine. It's bland and conservative, but that fits Williams' institutional character to a T, at least recently. Then, as usual, they began the offseason sessions in a testing livery:
I'll be honest, I really
like
that plain look. Glossy dark blue with just a simple car number in a white circle? Classic, give me more of that please. But of course, testing liveries never last (anybody remember
Force India's original paint job
? Baby, was that one good!) and we knew that this one would be no different. So today Williams brought out the official livery for the FW33, and what do we get?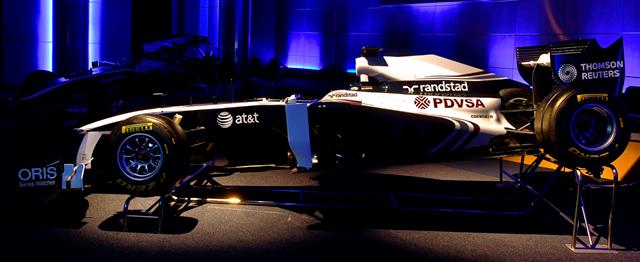 Well, it is
different
from the past few years, I'll give it that... just not particularly different. Supposedly it's supposed to be paying tribute to
the mid-90s livery
, when the team was sponsored by Rothmans, and I guess I can see that. I guess. Sorta. It's got stripes.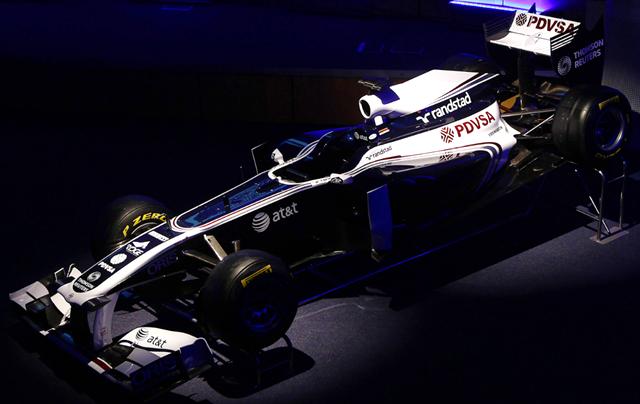 And the stripes have colors other than blue and white! Cue the marching bands and parading elephants, a miracle has occurred. But there's something missing... something important... oh yeah! The name "WILLIAMS"... you'd think they'd want to have that somewhere on the car, wouldn't you? Most of the other teams have their own name some place on the chassis; it seems weird for Williams not to.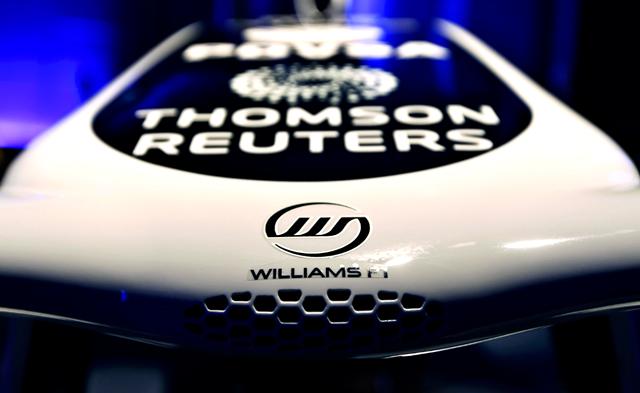 Oh, there it is... sure, everybody'll see that.
Posted by: Wonderduck at 06:43 PM | No Comments | Add Comment
Post contains 345 words, total size 3 kb.
Comments are disabled. Post is locked.
23kb generated in CPU 0.02, elapsed 0.1074 seconds.
51 queries taking 0.09 seconds, 268 records returned.
Powered by Minx 1.1.6c-pink.