January 10, 2008
F1 Pr0n: TF108!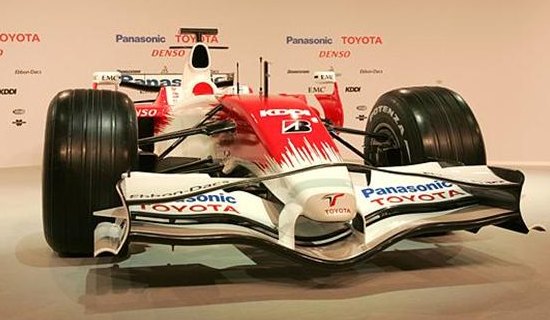 Another day, another rollout! Today, it's Toyota, with their 2008 car, the TF108... and to be honest, I'm somewhat underwhelmed. There's some change from the TF107, such as the McLaren flying nose, but truthfully, it's a minor evolution over last year's car.
Which doesn't mean the car isn't photogenic...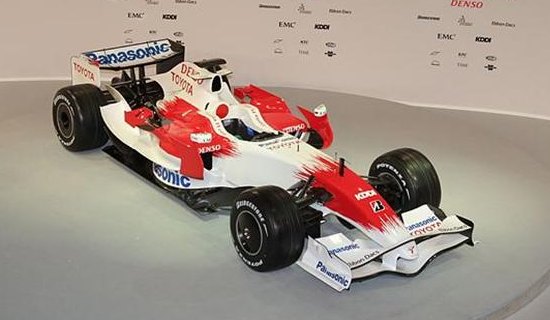 ...because it is. It's a nice paint scheme, honestly... a lot better than the pink-on-white of 2006, that's for sure, but again, the livery is about the same as last year's.
The air-scoop is longer, again, just like the McLaren and the Ferrari. Meh. I'm underwhelmed, and there aren't much in the way of changes again. Maybe the little ramp above the "Panasonic" logo on the sidepod? I don't remember it on the TF107.
Enjoy this view while you can... it's probably the last time anybody'll see the back of a Toyota F1 car all season.
Posted by: Wonderduck at 11:41 PM | Comments (4) | Add Comment
Post contains 148 words, total size 1 kb.
Comments are disabled. Post is locked.
23kb generated in CPU 0.03, elapsed 0.1022 seconds.
53 queries taking 0.0851 seconds, 273 records returned.
Powered by Minx 1.1.6c-pink.