February 10, 2010
F1 Pr0n: Red Bull RB6
And so last year's runner-up has finally brought their challenger to the track, and how does it stack up?
Um... it's pretty much the same.
Really. Other than the larger rear body to hold the super-sized fuel bladder, it's much the same as last year's RB5. In fact, the front wing is pretty much exactly the same, though the team expects to change it before the first race. The nose cone is a smidgeon lower according to reports, but it looks the same to me. The dorsal fin attaches to the rear wing, just like last year. In fact, it's rather a tip of the cap to the very successful RB5 that the team has pretty much kept the same design for this year.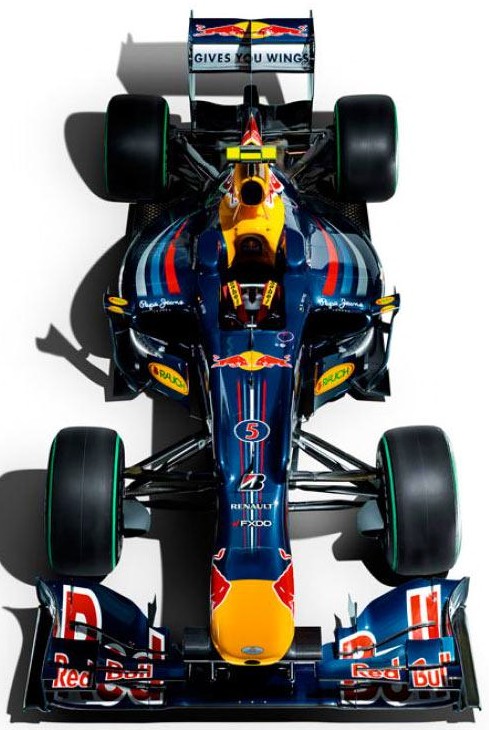 So, disappointment on the "new design" front, but it's not like the car needed much in the way of refinement after last year. We'll see how it goes on the track, of course. It may not be a good sign that the car had a major oil leak during today's testing. That required an engine change... yep, just like last year's car again!

Posted by: Wonderduck at 08:16 PM | No Comments | Add Comment
Post contains 192 words, total size 1 kb.
Comments are disabled. Post is locked.
21kb generated in CPU 0.0268, elapsed 0.1755 seconds.
45 queries taking 0.1681 seconds, 275 records returned.
Powered by Minx 1.1.6c-pink.