June 07, 2016
F1 on TV: Canada 2016
Montreal, as I've been told by people who would know these things, is an amazing city. Of this, I have no doubt. Along with being the home to the world's largest Jazz festival, numerous escape games, Cirque de Soleil, this is also the place that brought us Youppi!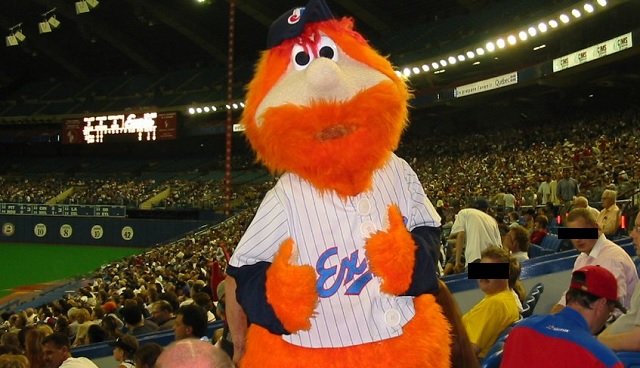 For that, Montreal will always have a place in my heart. But Montreal is also considered the most European city in North America, which explains perfectly why Formula 1 drops in this weekend, during the first half of the European leg of the schedule! Really, it doesn't, but let's just go with it, shall we? It made more sense when they'd race in Canada, then the next weekend hit Indy for the USGP, but the schedule is what they make of it. Let's take a look at the track map, shall we?
No changes, really. Still the same old "go really really fast-stop-go really really fast-stop-go really really fast" layout that's forced by the terrain... remember, the track is on a man-made island in the middle of the St Lawrence River, and it pretty much runs along the edge of the island. It should still be a brakes killer, too... this is still the only circuit I've ever seen a car's brake discs explode during a race... so that's something to look out for. In a lot of ways, this is about as "Formula 1y" a track as you'll find. It's just a grand layout without being too overwrought. Throw in the lack of run-off area except at certain points (the Horseshoe, mostly), and if you screw up, it's game over, and it becomes a real test of ability. There's almost always at least one safety car here as a result, sometimes more.
The Legendary Announce Team will be doing it's usual yeoman work this weekend... here's the schedule:
Friday
Practice 2: 1p -230p live on NBCSN
Saturday
Quals: 12n - 130p live on NBCSN
Sunday
Grand Prix of Canada: 12n - 330pm live on NBC
Yep, that's right, once again on NBC... and it's at a decent time, too! Please note that the race begins at 1pm Pond Central time, but the pre-race coverage is at noon... I just threw it in there for completist's sake.
As is usual, F1Update! will be doing their leaden best to get the writeup done before the day ends. Stick around, won't you? See ya then!
Posted by: Wonderduck at 09:27 PM | No Comments | Add Comment
Post contains 406 words, total size 3 kb.
22kb generated in CPU 0.03, elapsed 0.1147 seconds.
54 queries taking 0.1001 seconds, 219 records returned.
Powered by Minx 1.1.6c-pink.