June 20, 2018
Ducks In Anime: Kase-san And Duckie
Every now and again, something really special will come down the pike. Roughly a year ago,
I mentioned a manga entitled

Kase-san And...
, recommended it highly, then told you to go to Midnite Tease for a good post about it. Since then, all of the manga has come out and it was still just as lovely as it had been.
And then an OVA was announced. I squeeeee'd. It came out a few days ago, and I squeeee'd again. And then I actually watched it.
Oh yes, yes indeed.
I find myself, however, in an odd position... I'm not entirely sure I can recommend it to my readers. In a lot of ways, the OVA is for those who have read the manga. It skips around a lot, not touching some of the more important story arcs, including a couple of the more important ones (school sports day, anybody?). If you've read the series, this isn't a problem... you know how Yamada and Kase got to where they are... but I imagine it might be less fulfilling to one who has no idea "what came before." Or
during
, come to think of it.
Was it good? Oh heavens yes. Is it worth watching? I think so, as long as you're okay with some yuri in your life. But it's not even your normal yuri show... these two honestly, truly, have a thing for each other, in a way you don't see very often in anime. But if you haven't read the manga, there are layers that I think you'll miss out on. So take that as a head's up.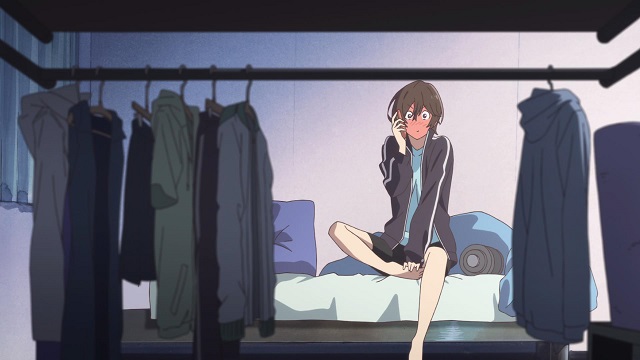 Posted by: Wonderduck at 10:53 PM | Comments (4) | Add Comment
Post contains 279 words, total size 2 kb.
Posted by: GreyDuck at June 21, 2018 07:04 AM (rKFiU)
Posted by: Wonderduck at June 21, 2018 07:33 AM (POEh5)
Posted by: Ben at June 22, 2018 10:59 AM (osxtX)
Posted by: Mauser at June 22, 2018 10:29 PM (Ix1l6)
27kb generated in CPU 0.0481, elapsed 0.1244 seconds.
49 queries taking 0.1015 seconds, 282 records returned.
Powered by Minx 1.1.6c-pink.