September 18, 2019
Ducks In Anime: Forgot About This One!
-Shokugeki no Soma S2 OVA
While casually searching through one or another of my "screenshots I may use someday" folders, which are filled to the digital brim with reaction shots or interesting things... trains, scenery porn, that sort of stuff... I discovered a Ducks In Anime picture I didn't recognize! Understand, this is practically unfathomable to me... I can tell at a glance if I have used an anime duckie in a D.I.A. post, and I
know
this one has never been.
PARTICULARLY since it's Megumi
, who would rank rather high on my list of favorite characters of late. She's interesting, which is more than I can say about the main for this particular show.
What really (note: not really) terrifies me is that I don't remember watching this particular episode/OVA/whatever. Indeed, I just yarrrred it and watched and I'm almost positive I haven't seen it before. So how did the first picture in this post wind up in possession? I don't know, it will forever be a mystery to me. But hey, more Ducks In Anime, amirite?
Posted by: Wonderduck at 01:30 AM | Comments (4) | Add Comment
Post contains 185 words, total size 1 kb.
1
Not sure if this counts, because only a part of the bird appears, but Netojuu had a duck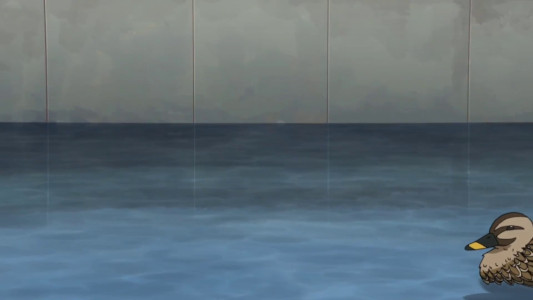 Posted by: Pete at September 18, 2019 03:37 PM (LZ7Bg)
2
Have you seen the James Veitch video "James Veitch Is A Terrible Roommate"? It's not exactly ducks in anime but there's lots of rubber ducks.
I tried doing a site search before asking but I couldn't find a post mentioning it--don't know if that's bad search fu or if you haven't posted about it before.
Posted by: Rick C at September 18, 2019 04:57 PM (Iwkd4)
Posted by: Wonderduck at September 18, 2019 10:32 PM (+qGjD)
Posted by: Mauser at September 18, 2019 10:45 PM (Ix1l6)
25kb generated in CPU 0.06, elapsed 0.2057 seconds.
49 queries taking 0.1825 seconds, 262 records returned.
Powered by Minx 1.1.6c-pink.