June 13, 2017
Ducks In Anime: For A More Civilized Age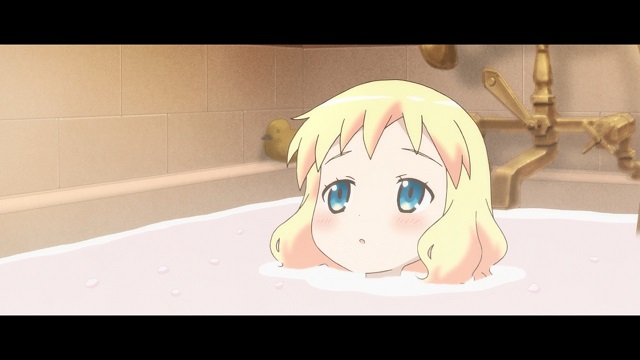 Should have been a slam-dunk for me... a laid-back, funny,
CGDCT
series seems right up my alley. Except there were a couple of minor problems... it wasn't laid-back or funny. It
tries
to be funny, it just... isn't. Not to me, in any case. Four of the five girls are annoying... like, fingernails on a blackboard annoying... and the one that isn't tends to be both quiet and spacey, a combination that just... doesn't... work. It only just barely worked with
Azumanga Daioh
's Osaka, and believe me,
Kiniro Mosaic
ain't no
AzuDai
. What I'm trying to tell you is "don't watch it."
Sorry, I'm heartless and cruel... trying to be sad and cute ain't gonna cut it with me, not now.
Posted by: Wonderduck at 09:37 PM | Comments (3) | Add Comment
Post contains 132 words, total size 1 kb.
1
This is... not a strong season.
Posted by: GreyDuck at June 13, 2017 10:48 PM (rKFiU)
2
Well, you're not wrong, but
KM
is from 2013.
Posted by: Wonderduck at June 13, 2017 11:36 PM (e7jDq)
3
Haha, man, I'm doing well at tracking reality lately! D'oh.
Posted by: GreyDuck at June 16, 2017 07:40 AM (rKFiU)
25kb generated in CPU 0.0283, elapsed 0.6017 seconds.
49 queries taking 0.5831 seconds, 281 records returned.
Powered by Minx 1.1.6c-pink.