July 08, 2018
Computer Issues
Well, my computer, purchased in 2013, is showing signs that it'll be passing away soon. Last night it refused to boot, in a manner that I've seen it do before, that indicates the hard drive is failing. While I've managed to get on now, I may not be able to later. So if there's no sign of me for a day or two, that's why. F1Update! may be unavoidably delayed.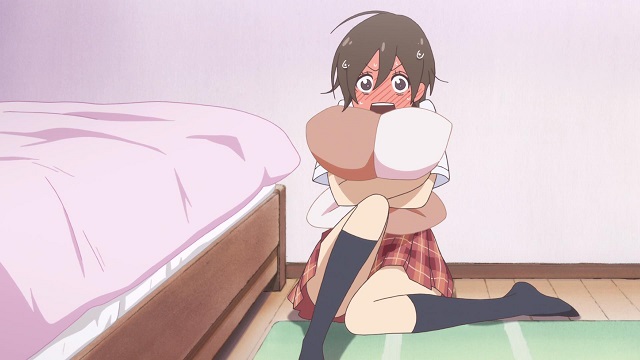 Posted by: Wonderduck at 12:43 PM | Comments (8) | Add Comment
Post contains 72 words, total size 1 kb.
1
A 5yo computer, you might well feel like it's time to replace, if you can afford. There's both Micro Center and Fry's in Chicago, where you can get cheap SSDs.
Micro Center's got a 120GB drive 2.5" SSD for $25 (their house brand, Inland) and a 240GB version for $43.
If you're the adventurous type and don't mind building your own new one, the new Ryzen 2200G is a great low-medium end chip: 4 cores, integrated graphics significantly better than Intel's, and somewhat overclockable. Better, it's $100, and sometimes you can find it on sale at MC for $20 less.
Posted by: Rick C at July 08, 2018 01:21 PM (ITnFO)
2
Micro Center is great, as well as a walk into a time machine if you ever visit their retail stores. It is a like stepping into what big box computer stores were like in the '90s.
You can still order components (Or entire prebuilt rigs.) from their website. Some of the best deals will only be available in-store, but most everything else can be shipped to you.
I had to use Microcenter repeatedly over the last year or so and had essentially replaced my entire desktop - which was fine, except for me not finding my Office 2010 discs so I can reinstall it. I also repeatedly had the same failure to boot issue on different systems, and ended up replacing multiple components or whole rigs, due to different causes.
Posted by: cxt217 at July 08, 2018 04:51 PM (BcQU4)
3
Alas, neither of these places are in Duckford; a trip to BigBlueBox is ahead of me. I'm looking very closely indeed
at this system
... the new generation Ryzen 7 2700X with a SSD and a hunky graphics card will make Wonderduck a happy duckling...
Posted by: Wonderduck at July 08, 2018 07:45 PM (POEh5)
4
Excellent choice. I wish the I7 system with the GTX 1060 was available in your area, as it's currently just a bit faster for maybe $20 less, but they really are on par for the same money, really.
Posted by: Ben at July 09, 2018 08:59 AM (osxtX)
5
That is a pretty nice-looking machine.
Posted by: Rick C at July 09, 2018 06:23 PM (ITnFO)
6
I have last year's Dell all-in-one, with a Ryzen 1700 and the RX 580. It's pretty zippy, and the one you're looking at will be about 20% faster again. Should be great.
One minor point - 16GB is likely to be plenty, but that model (and mine as well) only has two memory slots, so if you want to upgrade you have to take out the old modules.
Posted by: Pixy Misa at July 09, 2018 07:56 PM (PiXy!)
7
Oh, and just in case - that particular model doesn't have a DVD drive, or a 5" drive bay. But USB drives are dirt cheap these days if you need one.
Posted by: Pixy Misa at July 09, 2018 08:08 PM (PiXy!)
8
Yeah, I noticed that and priced out USB DVD drives... $20. I spend more than that on gatorade when it's hot out.
Posted by: Wonderduck at July 09, 2018 09:47 PM (POEh5)
26kb generated in CPU 0.03, elapsed 0.1517 seconds.
49 queries taking 0.1313 seconds, 250 records returned.
Powered by Minx 1.1.6c-pink.