March 31, 2016
Bathtub Battles
A few weeks ago, the players of
World of Warships
were asked to fill out a survey about how they felt about the game. For the most part, it was all the usual stuff: "would you recommend the game to your friends?", "what do you like about the game?", you know the drill. One of the final questions was "what don't you like?" I'm sure most of my response was echoed by others: destroyers (and torpedoes in general) are waaaaaay too overpowered, too many "paper warships", why Soviet ships and no Royal Navy... and at the end, I tacked on "Oh, and not enough rubber ducks. You really should do something about that."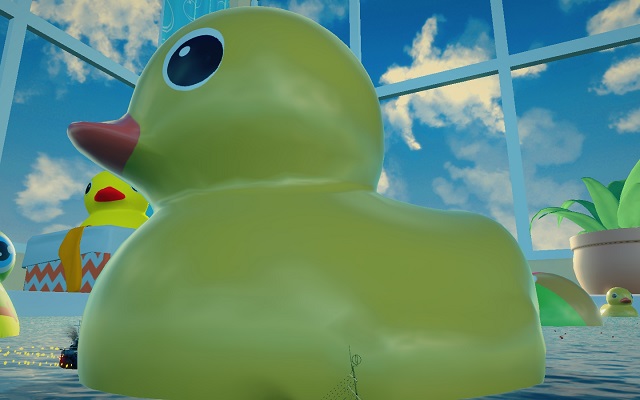 It appears that the producers listened. It's still a combat game, it's just that now you've got toy ships floating in a bathtub firing... things... at each other. With rubber ducks as terrain. There are other things in the tub, too, but who cares about them?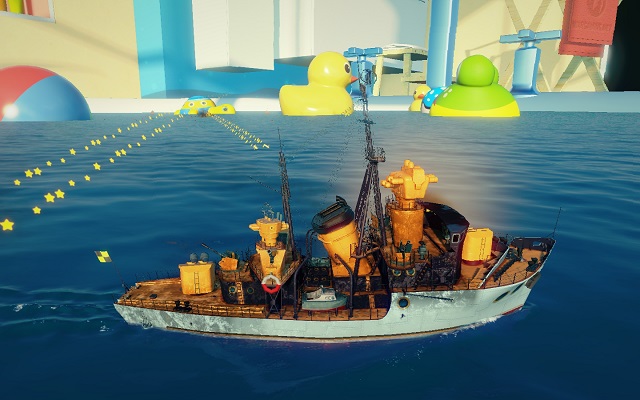 First I'm partially to blame for
Rio: Rainbow Gate!
getting a US release, now there are rubber duckies in
WoWS
? I need to use this power only for good...
I still sink just as readily in this version of the game as I do in the regular game, that's for sure. But hey! Rubber ducks! Thanks, Wargaming!!!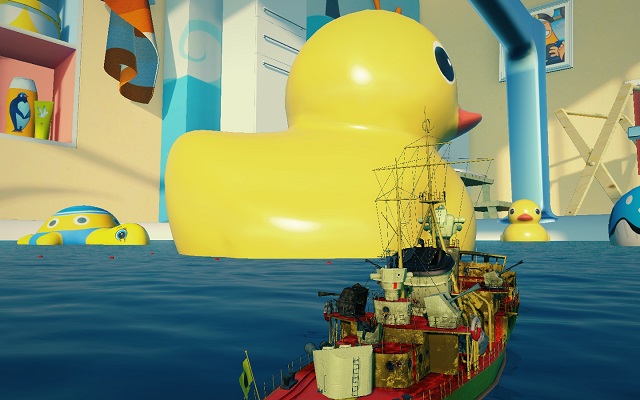 Posted by: Wonderduck at 08:53 PM | Comments (6) | Add Comment
Post contains 218 words, total size 2 kb.
Posted by: Mauser at March 31, 2016 09:21 PM (5Ktpu)
Posted by: Will at March 31, 2016 09:39 PM (1EtXn)
Posted by: GreyDuck at April 01, 2016 07:30 AM (rKFiU)
Posted by: Steven Den Beste at April 01, 2016 08:43 AM (+rSRq)
Posted by: Will at April 01, 2016 11:36 AM (yh0SO)
Posted by: Mauser at April 01, 2016 09:46 PM (5Ktpu)
26kb generated in CPU 0.44, elapsed 0.3108 seconds.
49 queries taking 0.2417 seconds, 273 records returned.
Powered by Minx 1.1.6c-pink.