July 31, 2014
Back In The Saddle
It's been a while, but it's not like I don't have a reason. Hell, to be honest I didn't even really need a reason, but I had one nevertheless. The past couple of weeks have been a little rough. Sure, I'm probably better off, but I'm still kinda shaken about the whole thing. I haven't done much of anything, to be honest, other than sleep a lot. I left my apartment for the first time this week earlier today... went grocery shopping. I hadn't actually
talked
since Monday night, either. I suspect the cute girl at the cash register thought I was a freak, but there's nothing unusual about that... one of the reasons I became a hermit in the first place, actually. Now that I don't actually HAVE to go out into the world every day, it's easier.
That's the problem with being a hermit, though... you feel so cut off.
It takes me two hours every morning to get out onto the moors, collect my berries, chastise myself, then two hours back in the evening.
Well, I may still be a flesh and meat hermit, but a cyberhermit?
That's just overkill
. So I'm shaking the dust off my keyboard and returning to The Pond. Hopefully I'll be posting something every day, though I make no promises about the quality. Then again, you folks
clearly
don't come here for quality.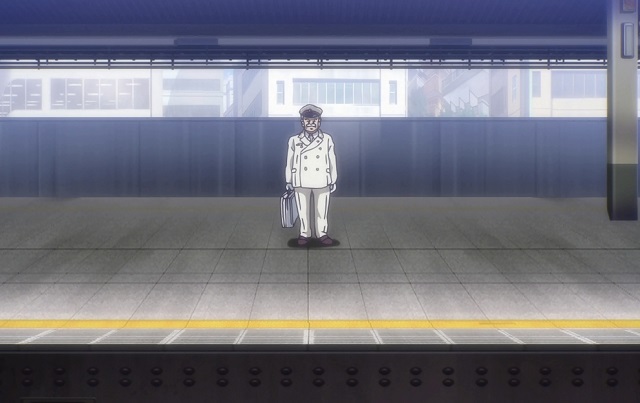 I hope to live up to your standards.
Posted by: Wonderduck at 10:24 PM | Comments (3) | Add Comment
Post contains 243 words, total size 2 kb.
1
I went through a period where the net was my only social outlet. When I was out of work as well.
Actually, it still seems to be, even though I work around a lot of people, they're not "My People".
Posted by: Mauser at August 01, 2014 12:43 AM (TJ7ih)
2
Yay! Glad you're feeling a bit more social. Even if you don't have deep friendships with your neighbors or the local store associates, there's a lot of human need to interact instead of being a hikikomori. And probably the same thing is true online. A little comment here and blog there is like nodding and smiling to each other and making small talk.
Now, see what I meant about getting outside and playing? Happy Mr. Vitamin D is out there. You'll feel a lot better if you get some. (And if you're not getting enough from sunlight, you really should be taking vitamins.) At least take an early morning constitutional, even if it's just a five minute walk, or maybe walk as a digestive for your meals.
You are not a freak. Come on, this is retail we're talking about! I'm pretty sure that girl at the checkout sees weirder things than you with her breakfast cereal, and certainly among those buying their own breakfast cereal.
Posted by: suburbanbanshee@gmail.com at August 01, 2014 04:04 AM (iXS2r)
3
I knew what that first video link was before clicking.
I clicked and watched the whole thing anyway, because, duh.
Posted by: GreyDuck at August 01, 2014 07:42 AM (CUkqs)
Comments are disabled.
24kb generated in CPU 0.03, elapsed 0.1029 seconds.
53 queries taking 0.0842 seconds, 278 records returned.
Powered by Minx 1.1.6c-pink.