December 10, 2008
Ikkitousen Great Guardians OVA 3
Our
continuing quest
to
discover
if the
Ikkitousen Great Guardians
series of OVAs can out-perv the
Dragon Destiny
OVAs, our friends at Studio ARMS have brought us the newest in the "sexy cosplay" contests...
And who is our lucky contestant this time around?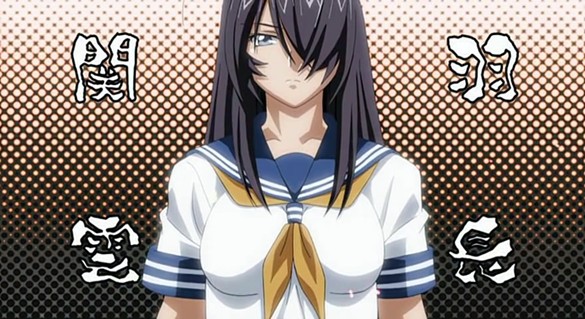 I could hear Steven's nose start bleeding from here.

None other than Kan-u Unchou herself! This has possibilities...


more...
Posted by: Wonderduck at 10:17 PM | Comments (5) | Add Comment
Post contains 181 words, total size 4 kb.
December 09, 2008
The ANGRIEST Car Ever.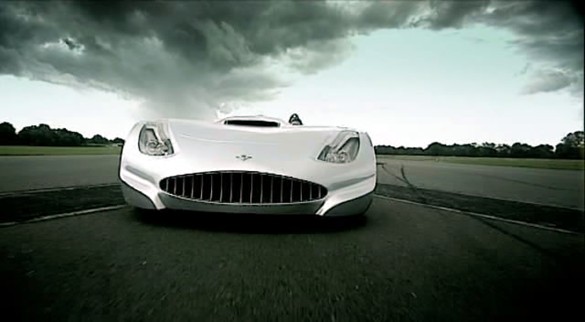 GRRRRRRRRRR!!! GRRRRRRRRRR!!!
Posted by: Wonderduck at 10:05 PM | Comments (3) | Add Comment
Post contains 16 words, total size 1 kb.
December 08, 2008
I Sing The Praises...
The past 48 hours have been kinda ugly around Pond Central.
First, Saturday was the memorial service for my grandmother. It was very nice, but more than a little stressful.
Meanwhile, the Official Car of Wonderduck's Pond, a 1996 Toyota Camry, has been feeling a little ill. Instead of purring like a kitten, over a period of a couple of months its begun purring like a lion. It was still a purr, yes, but louder than normal. Unfortunately, last Friday I began to smell the unmistakable odor of hot oil. A lot of it. So, I called the Official Mechanics of the Duck Family,
Ricotta Automotive
. We've been going to Ricotta's for nigh on 20 years, and we're all at the point with him where if he says something has to be done, we say "do it," we trust him that much. Tom Ricotta, the owner himself, said "have it here Monday morning, I'll work on it personally!" So, I traded cars with Ph.Duck, since I had to be at work Monday morning, and began to fret.
Sunday night, I visited Fark.com, specifically a Pearl Harbor thread that I'd made a couple of comments on... and my various anti-virus/spyware programs started freaking out. They said they caught a bit o' venom called
Vundo
(on my anti-virus program) and
Virtumonde
(on the spyware). Please note, I said that they
said
they'd caught it... nuh-uh. While I wasn't getting the popups, I was getting this symptom as described at the wikipedia page:
"Another symptom of Vundo may be the desktop icons will disappear and so will the taskbar and reappear after a short period. This becomes very frustrating if you are trying to run programs as they get automatically aborted."
Yes, quite frustrating. Vundo is EVIL, and nothing but. Five hours of trying to remove this beast, I had to go to bed, as today was the first day of textbook buyback at the Duck U. Bookstore.
Yes, buyback is here, and Wonderduck is in for a busy, busy time. Meanwhile, my computer is looking more and more like it'll need to have the C drive scraped clean and Windows reinstalled, and my car is in the shop (and lord knows what Tom is going to find, and how much it'll cost).
Around 11am, Tom calls. The oil smell is coming from some leaks on the cylinder heads, an easy fix, and relatively cheap at ~$250. Even better, he'll have it done today! Great! Do it! I hang up, humming, and go back to servicing students selling back their books. A lot of them. An awful lot of them. So many that I don't even get a chance to sip my gatorade. And then the phone rings again, an hour later. Caller ID says "Ricotta Automotive", and I'm suddenly worried again... much too fast. It's Tom again, saying there's another problem, much more serious. As he got the car up on a lift to change the oil, he discovered that the
CV Boots
on the Official Car of Wonderduck's Pond were both ruined. This is very bad, as it can make steering difficult. During the summer, it's not too bad, as there's little bad stuff to get into the joint/driveshaft, but during the winter, the lubricating grease leaks out and is replaced by snow, slush, and most importantly, road salt. This causes corrosion, as well as interfering with the steering... and, as a matter of fact, my steering WAS stiff last winter. My wallet screaming in agony, I tell him "fix it." Tom says he'll try find some rebuilt parts, try to save me money. A few hours later, he calls back: success! The Official Car is fixed, and the total cost is $500... the CV stuff could have cost as much as $900
alone
! Fortunately, only one of the CV joints was bad, the other was still in good shape. Phew. One problem solved.
But then there's the computer. I do some research at the folks' place, find a couple of tools that might help, a set of instructions on manual removal of Vundo, and as a last resort, clear instructions on how to reinstall Windows.
I get back to Pond Central, metaphorically roll up my sleeves, and download a little thingy creatively entitled
Malwarebyte's Anti-Malware
("it's like bringing a M4 to a knife fight"), freeware and with good reviews. Crossing my fingers, I tell it to run.
Nine minutes later, it reports that it has found 25 infected files and registry entries, and would I like to remove them? I'm not excited as I hit "yes", as the other tools also said much the same thing. It removes most of them, and it claims that the remaining three will be removed on reboot. Sure, okay, reboot. Whatever.
It worked. IT WORKED! This thing actually worked! After a few minutes of doing the Happy Ducky Dance, I run it again: nothing found! A few minutes of the Exultant Ducky Dance of Victory, and I hit the blog.
So I sing the praises of Tom Ricotta and Ricotta Automotive, and I sing the praises of Malwarebyte's Anti-Malware! Thank you, thank you both! I'll recommend either of them to anybody!!!
Posted by: Wonderduck at 09:57 PM | Comments (3) | Add Comment
Post contains 871 words, total size 6 kb.
December 07, 2008
December 7th, 1941...
Mr Vice-President, Mr Speaker, members of the Senate and the House of Representatives:



Yesterday, December 7, 1941 – a date which will live in infamy – the United States of America was suddenly and deliberately attacked by naval and air forces of the Empire of Japan.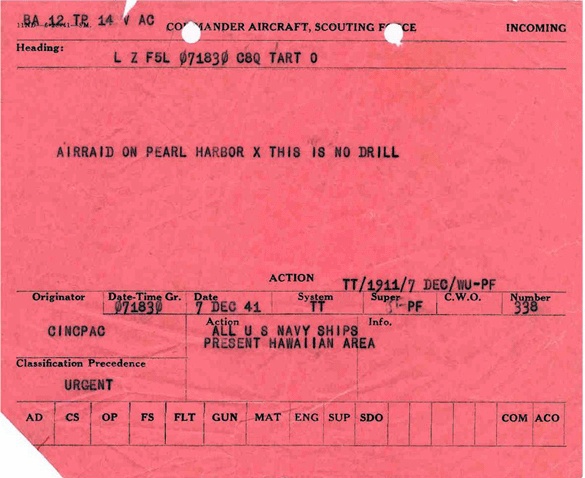 The United States was at peace with that nation and, at the solicitation of Japan, was still in conversation with its Government and its Emperor looking toward the maintenance of peace in the Pacific.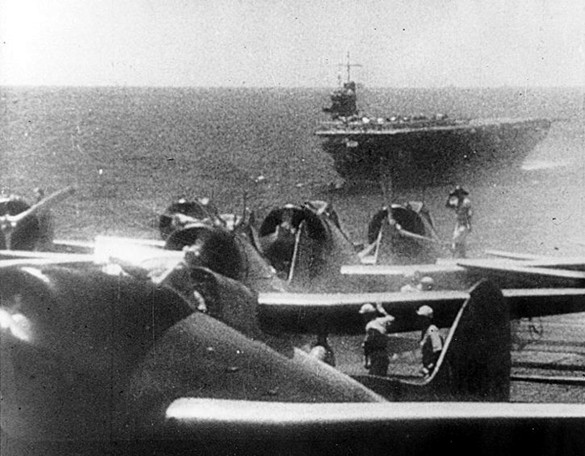 Indeed, one hour after Japanese air squadrons had commenced bombing Oahu, the Japanese Ambassador to the United States and his colleague delivered to the Secretary of State a formal reply to a recent American message. While this reply stated that it seemed useless to continue the existing diplomatic negotiations, it contained no threat or hint of war or armed attack.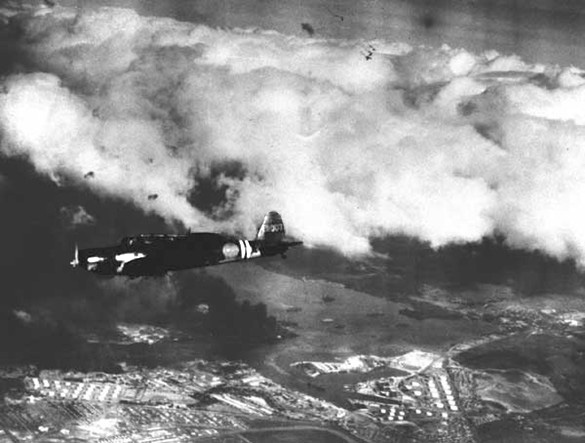 It will be recorded that the distance of Hawaii from Japan makes it obvious that the attack was deliberately planned many days or even weeks ago. During the intervening time, the Japanese Government has deliberately sought to deceive the United States by false statements and expressions of hope for continued peace.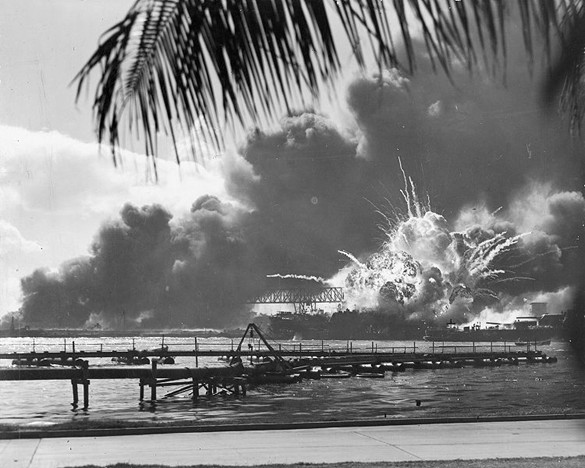 The attack yesterday on the Hawaiian Islands has caused severe damage to American naval and military forces. Very many American lives have been lost. In addition, American ships have been reported torpedoed on the high seas between San Francisco and Honolulu.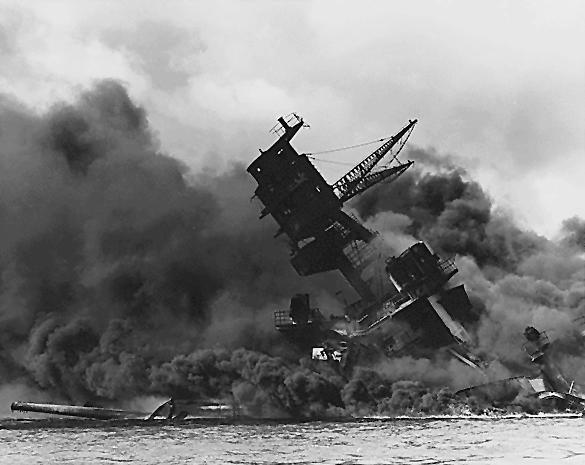 Yesterday the Japanese Government also launched an attack against Malaya. Last night Japanese forces attacked Hong Kong. Last night Japanese forces attacked Guam. Last night Japanese forces attacked the Philippine Islands. Last night the Japanese attacked Wake Island. This morning the Japanese attacked Midway Island.
Japan has, therefore, undertaken a surprise offensive extending throughout the Pacific area. The facts of yesterday speak for themselves. The people of the United States have already formed their opinions and well understand the implications to the very life and safety of our nation.

As Commander in Chief of the army and navy I have directed that all measures be taken for our defense. Always will we remember the character of the onslaught against us.

No matter how long it may take us to overcome this premeditated invasion, the American people in their righteous might will win through to absolute victory. I believe I interpret the will of the Congress and of the people when I assert that we will not only defend ourselves to the uttermost but Will make very certain that this form of treachery shall never endanger us again. Hostilities exist. There is no blinking at the fact that our people, our territory and our interests are in grave danger.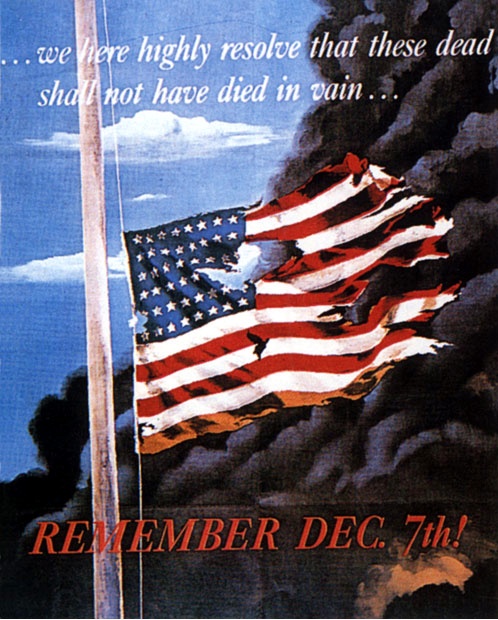 With confidence in our armed forces-with the unbounding determination of our people-we will gain the inevitable triumph-so help us God.
I ask that the Congress declare that since the unprovoked and dastardly attack by Japan on Sunday, December 7, a state of war has existed between the United States and the Japanese Empire.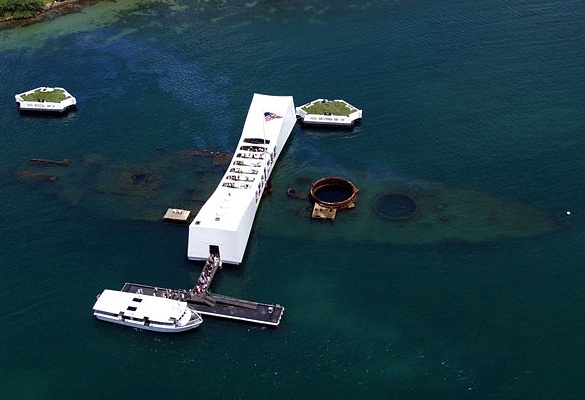 Posted by: Wonderduck at 12:10 PM | No Comments | Add Comment
Post contains 496 words, total size 4 kb.
December 05, 2008
Honda Out of F1!!!
Bombshell news today, as Honda announced their decision to pull out of Formula 1, effective immediately.
"Honda Motor Co. has come to the conclusion that we will withdraw from all Formula One activities, making 2008 the last season for participation," said Takeo Fukui, president of Honda Motors. He cited the costs of the sport, lousy car sales, and the global economy as reasons.

Honda supplied engines to BAR from 2000 to 2005, then took the team over in 2006, but has had a long history in the sport to boot, originally joining F1 in the mid 1960s. Earlier this season, they withdrew funding from their junior team, SuperAguri, citing rising costs. This led to SuperAguri closing up shop.

Honda will spend the month trying to sell the team, but considering the state of the global economy, it seems unlikely that there'll be much interest. If nobody steps forward, they'll start laying off staff and (presumably) auctioning off stuff.

Of course, this leaves Jensen Button and Rubens Barrichello without drives for 2009. I know I'm curious as to what sort of interest they'll generate; neither has burned up the track as of late, but that's certainly due to the miserable Honda chassis. Remember, Button won the 2006 Hungarian GP (albeit in the wet, with breakdowns from both HWMNBN and Slappy Schumacher), and Barrichello outdrove Button in 2008, earning 11 points to Button's 3. There still are a few seats out available out there, and I'll guess that one of the two will get a drive. And then there's Ross Brawn, team principal and architect of Ferrari's dominance in the first half of this decade; where will HE end up?

I've been hard on both the team and the drivers over the past few years, but I didn't want them to leave the sport. Like Toyota, they spent too much money for (practically) no results. They could have dominated F1 if they used their cash well. The 2007 windtunnel debacle, though, is a perfect example of why they were so unsuccessful (short version: at the beginning of the season, they didn't calibrate their wind-tunnel correctly. All their aerodynamic data was wrong, and as a result, every fix they put on the car just made things worse).

Nine teams, 18 cars will take to the grid in Australia. That'll be VERY strange...

Posted by: Wonderduck at 01:16 AM | Comments (4) | Add Comment
Post contains 393 words, total size 3 kb.
December 03, 2008
It's Meme Day 'Round These Parts, It Seems...
Well,
Don's doing it
, and
Steven's doing it
, and I've got nothing better to blog about today, so here goes:
• What anime are you watching now?
Multiple that are airing in Japan. If you mean, "what anime that's been released in the US am I watching," then I'd have to say
Please Twins
. I picked up the thinpack boxset a month ago, and only now have I gotten around to watching it. Oh, and it's not a 'secret shame' anymore; it really is pretty good.
• What is your favourite time to watch?
Night-time, generally around about 10pm-ish, more or less.
• And your favourite place?
In front of my computer for fansubs, on the couch for DVDs, though the wing chair is common, too.
• Who is your favourite auteur?
None. I don't do auteurs, I do shows.
• Your favourite OST?
Probably
Kanon
, though the soundtracks for
Bubblegum Crisis 2040
and
Ghost In The Shell: Stand Alone Complex
would be right up there.
• What is the most difficult anime you've ever watched?
Eiken
. Oh, different "difficult," sorry. The two
Ghost In The Shell
movies. Thought-provoking stuff, and not particularly accessable. Or you could just watch them for the pretty pictures, your call.
• What was the first anime you remember watching?
Ranma 1/2
, followed by the OVA for
Oh My Goddess
. 1996 or so. Get off my lawn.
• Do you have a comfort show that you re-watch?
ARIA
comes the closest. I've watched
ep09 of

ARIA the Origination
more times than I can count.
• What is the most erotic anime you've watched?
Nothing, really. I don't watch hentai, so that takes out a lot of it.
• Which classic should you have watched?
I've been told that
Haibane Renmei
is fairly good.
• Which series did you never want to end?
ARIA
. They could make another 200 episodes about the gondola girls of Aqua and I'd watch 'em all. I wanted a few more episodes of
Azumanga Daioh
, too, but mostly because I wanted to see what happened to the characters when they went into their first year of college, not because I wanted the show to go on forever.
• What is your most overrated anime?
Today, tomorrow and forever:
Naruto
. Why that piece of drek is so popular is entirely beyond me.
• Which character could you have an affair with?
Like Steven says, "you're joking, right?" Right?
• Who is your favourite character?
Alice Carroll, from
ARIA
. Followed closely by Mai Kawasumi from
Kanon
.
• Which character do you most dislike?
Saji Genpou from the
Ikkitousen
series of shows.
• Which character do you identify with most?
I don't know that I identify with a character in any anime. That's probably a good thing, all things considered.
• Which anime changed your life?
Ranma 1/2
. Not because it is anything particularly special,
per se
, but it was the show that introduced me to this medium that I enjoy so much.
Posted by: Wonderduck at 10:31 PM | No Comments | Add Comment
Post contains 507 words, total size 6 kb.
December 02, 2008
The 40th Ducks In Anime Post!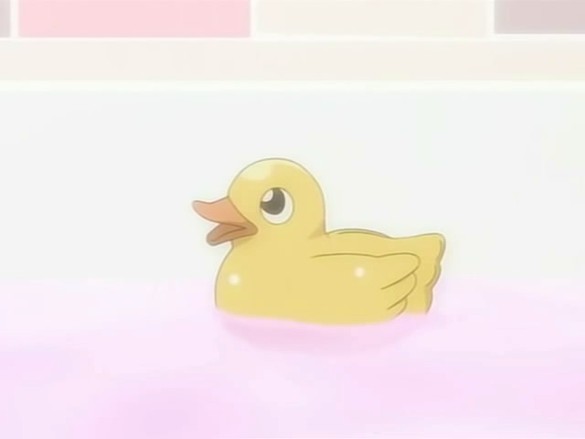 -
Hidamari Sketch x365
, ep13
Now that, my friends, is a fine duckie.
Posted by: Wonderduck at 11:01 PM | Comments (4) | Add Comment
Post contains 18 words, total size 1 kb.
December 01, 2008
54kb generated in CPU 0.06, elapsed 0.1831 seconds.
51 queries taking 0.1476 seconds, 286 records returned.
Powered by Minx 1.1.6c-pink.