September 04, 2020
All Of Them, Really.
You may remember a while ago, I was lamenting over the length of my hair and how badly it needed to be cut. Of course, with the Plague-19 going on getting out to a place of haircutting was difficult if not potentially fatal. This left me with two options: let it grow or cut it myself. For a while, I continued to let it grow... and grow... and grow...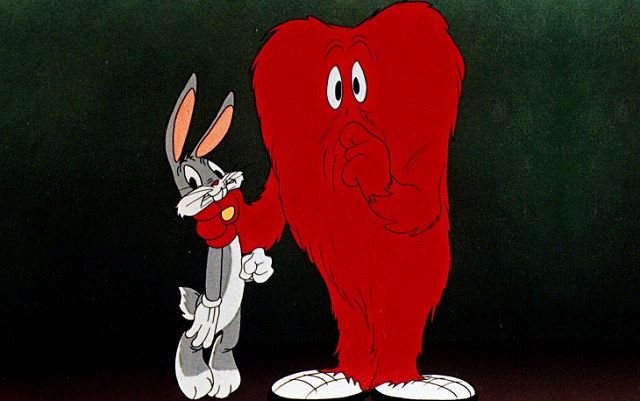 But then came the issues. First, it was having to clean my hairbrush every few days. Then it was my bathtub drain clogging almost bi-weekly. Then it was random hair in my metaphorical (and sometimes literal) soup. But the real tipping point was being woken up by a literal mouthful of hair. It had gotten so long that what would have been a ponytail had I tied it was migrating to cover my face during the night. This could not stand, and so I made the decision... I had to do the deed.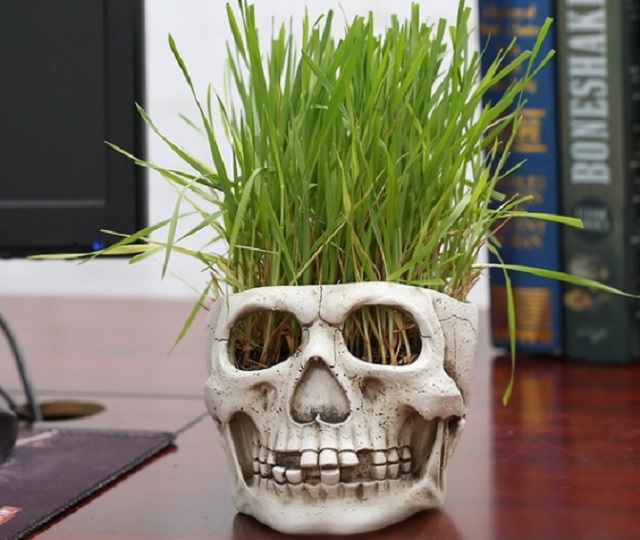 Being nearly as impulsive as a block of concrete, I had to make sure I wasn't going to mess up. I have a very nice Remington beard trimmer...

No, not
that
Remington. At least, I don't think it's the same company. If it is, that's the weirdest case of business diversity I can think of. Anyway, beard trimmer. It's quite good for an entry-level model and it lets me remove my beard in about a fifth of the time it takes me to shave. Even better, I've had it long enough now that its now saving me money on the cost of razor blades! Win win all around! However, please notice the name:
beard
trimmer. I had no idea how well it'd do when it came to the overgrown field that was my hair. Its blade is less than one-and-a-half inches wide, and my head is much larger than that. Further, I didn't want to shave it all off, and the trimmer did have a guide that'd keep it an inch over my head. That'd still be short, but not oh-my-god-what-did-you-
do
short. So, I practiced.
Right in front, dead-center of my hairline.
Because where
else
would you practice when the possibility exists that screwing up would make you look incredibly stupid and would be obvious to everybody that looked at you? Then I doubled down on the stupid by not cutting flat, but at an angle so the resulting length was actually quite a bit less than 1" tall.
Yeah, about like that. Fer the luvva crepe. Before I continued, I did the one smart thing I'd done since the decision to shear myself had been made: I hopped onto the Chicago Cubs website and ordered myself a new Cubs ballcap. Because your hair can't look stupid if nobody can see it! That accomplished, I went back and got to work.
It's more exciting if you imagine a hair-cutting sequence occuring with this playing in the background. No seriously, imagine scenes of long hair dropping to the floor, close-ups of the trimmer blade deforesting whole rainforests of red, all in dramatic cinematic dramaticness. You picturing that? Pretty cool, isn't it? Heck yeah it is.
That's not what it was like. Instead it was me trying to get my hair to just all be the same height and failing miserably. For the next three days, every time I was in the bathroom, I'd see another patch that was clearly too long and work at it some more. Eventually I just set the trimmer to the very lowest height that wasn't blade-on-skin and said screw it. I'll be honest, it wasn't a good look for me. I didn't
quite
look like the sort of big dumb muscle you expect to see in a bad crime movie, but it was pretty close. It's been a couple of weeks now, and while it's still very very short... I can brush my hair just as well with my hand as I can an actual brush, and drying it after a shower takes about two rubs of a towel... it's not as horrible as it was. At least now you can tell I have actual hair.
Better than choking on it every morning, I'll tell you what.
Posted by: Wonderduck at 08:41 PM | Comments (8) | Add Comment
Post contains 707 words, total size 5 kb.
1
Much, much better than choking on it in the morning, I'm certain of that!
Posted by: GreyDuck at September 04, 2020 10:56 PM (rKFiU)
2
There's a scene in the movie Her Alibi that has got to be the sexiest haircut scene I've ever seen.
It's also the *only* sexy haircut scene I've ever seen, but (waves hand) details.
Posted by: Kathryn at September 05, 2020 04:30 PM (rWZ8Y)
3
For the record: my haircut was not sexy in any way, shape or form. Unless you think Looney Toons is sexy.
Posted by: Wonderduck at September 05, 2020 05:43 PM (D9Okp)
4
" I can brush my hair just as well with my hand as I can an actual brush, and drying it after a shower takes about two rubs of a towel"
Well, that
is
one advantage of really short hair.
Posted by: Rick C at September 05, 2020 06:30 PM (eqaFC)
5
I started shaving mine when I turned 33. I was going from a pony tail to a rat tail, and my temples had fought a pincer movement and defeated my bangs. I could have donned Klingon makeup without needing a bald wig.
It was a pretty unique sensation at first. I could feel the air on my scalp when I walked down the hall.
Posted by: Mauser at September 05, 2020 08:10 PM (Ix1l6)
6
> No, not
that
Remington. At least, I don't think it's the same company. If it is, that's the weirdest case of business diversity I can think of. <
It hasn't been the same company in a legal sense since maybe 1886, but historically, it actually is a
direct descendant
of the firearms manufacturer. Therein lies a dizzying 200-year tale of diversification and mergers and acquisitions that went from flintlocks to computers and has been tangent to things ranging from air traffic control to Radio Shack.
Spun-off descendant
Remington-Rand
(maker of the electric shaver) even got back into the firearms business during WW2 as the largest maker of the Model of 1911 .45 pistol.
Posted by: Ad absurdum per aspera at September 05, 2020 11:28 PM (dWQPF)
7
Unka Ad! How you been, man???
Posted by: Wonderduck at September 07, 2020 09:29 PM (D9Okp)
8
Klingon hair, huh? I once saw a dude who could have been a Romulan with no makeup needed. He had the olive skin tone, the dark, severely cut hair, and the slightly pointy ears. That was probably 15-20 years ago, and I still remember it very clearly, because I looked up and *there was a Romulan*!!
As for me, I don't look like any aliens at all... I hope!
Off topic - I don't know if you're still following F1 at all, Wonderduck, but in case you are interested, Vettel just signed with Tracing Point (to be Aston Martin next year, so maybe he gets to wear British racing green instead of pink...). (And Renault is going to be Alpine next year. So that's four teams starting with A.)
Posted by: Kathryn at September 10, 2020 06:25 AM (rWZ8Y)
29kb generated in CPU 0.04, elapsed 0.0982 seconds.
55 queries taking 0.0775 seconds, 228 records returned.
Powered by Minx 1.1.6c-pink.