September 14, 2011
Sugar. Spice. And Everything Nice. These Were The Ingreedients Chosen To Create The Perfect Ducks In Anime.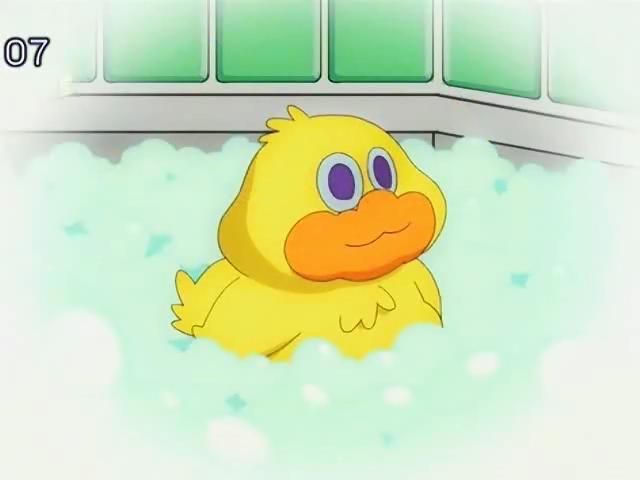 -
Powerpuff Girls Z
, Ep21
The original
Powerpuff Girls
was an intelligent, engaging, entertaining and funny romp of a show, one that never failed to make me laugh at its aimed-at-adults humor. The Japanese, seeing it as homage to Super-Sentai style anime, thought it would be a good idea to remake it in their own unique way. Thus was born
Powerpuff Girls Z
. It was a magical girl show, with three normal little girls becoming "Hyper Blossom," "Rolling Bubbles" and "Powered Buttercup." It was also turned into a kids show. In short, it was everything the original was not... in particular, it was not funny or clever in the least. But it did have a rubber duck in one episode. In fact, the rubber duck was even the main "villain" of Ep21 "Quack Quack Attack". Given life by the "black light" that created monsters, the duck eventually grew to enormous size.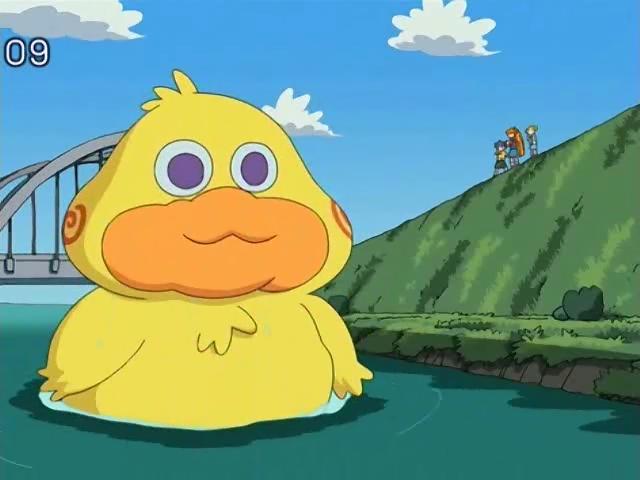 Left: Steven's worst nightmare. Right:
PPG
fans' worst nightmare.
The duckie wound up accidentally terrorizing the city of Townsville as it tried to find its owner, which it loved very much. All it wanted to do is be reunited with the little boy that dropped it one day. Eventually it was, it returned to normal duckie size, and all was right with the world. The End.
But hey: rubber duckie. That's the only worthwhile thing to come out of
PPGZ
, right there.
Posted by: Wonderduck at 09:08 PM | Comments (5) | Add Comment
Post contains 249 words, total size 2 kb.
Posted by: Steven Den Beste at September 14, 2011 11:12 PM (+rSRq)
Posted by: Wonderduck at September 15, 2011 06:08 AM (o45Mg)
Posted by: Karl at September 15, 2011 11:53 AM (USMrf)
Posted by: dkallen99 at September 20, 2011 10:22 AM (2lHZP)
Posted by: Wonderduck at September 20, 2011 11:02 AM (o45Mg)
Comments are disabled. Post is locked.
25kb generated in CPU 0.0358, elapsed 0.1339 seconds.
47 queries taking 0.109 seconds, 281 records returned.
Powered by Minx 1.1.6c-pink.