August 12, 2017
Random Anime Pictures #132: That Was Surprising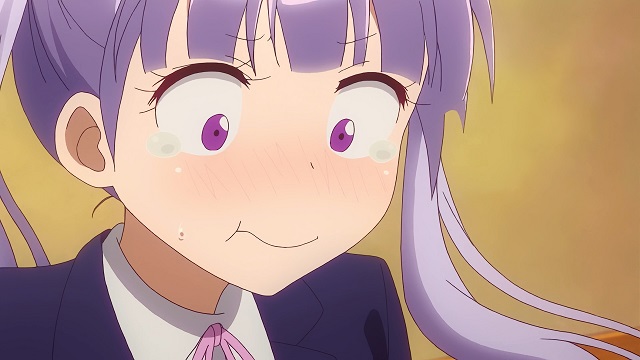 We've all had one of those series... you expect nothing from it, and you get pleasantly surprised. Well,
New Game!
is one of those. "New girl starts working at small video game company, hijinks ensue" is not exactly either the most original concept, nor the most promising. Yet for whatever reason, there's actually something good coming out of this.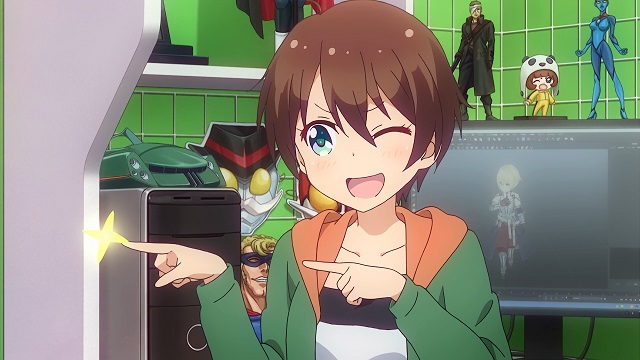 The animation is nothing overly special, true, we've met all these characters before in dozens of other shows (not literally, but you know what I mean), and the plot is "main character perseveres and gets stronger". It may be "
New Game!
" but it's really "Old Retread." And yet, I'm amazed to discover that I LIKE this show... a lot.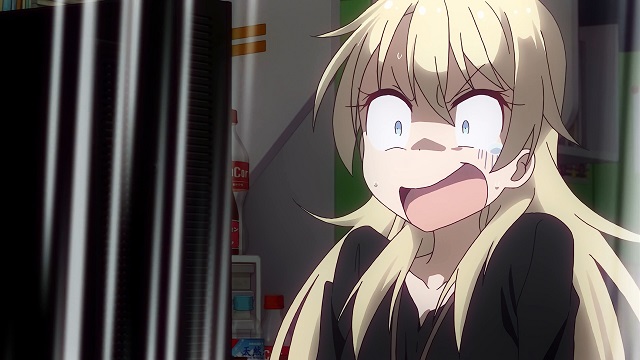 It's got just the right balance of seriousness to humor (maybe 1:50, but it's there), and as of episode five there's not even a hint of acrimony between any of the characters. These people are likable goofballs that are also professionals, putting in a ton of work and effort into making the newest entry in a video game series. While we're not exactly witnessing people coding and boring stuff like that, we do get to peek behind the curtain, so to speak. I'm sure it's dumbed down and not really like what we're seeing... it's anime, after all... but it's being handled better than anybody could have really expected.
That is not how you sword.
The purple-haired one is the main character, and honestly she's kinda the worst part of the series. She falls into the "earnest try-hard" camp, and is kind of annoying at times, at least to me. Fortunately, she's surrounded by other, more interesting, characters at all times.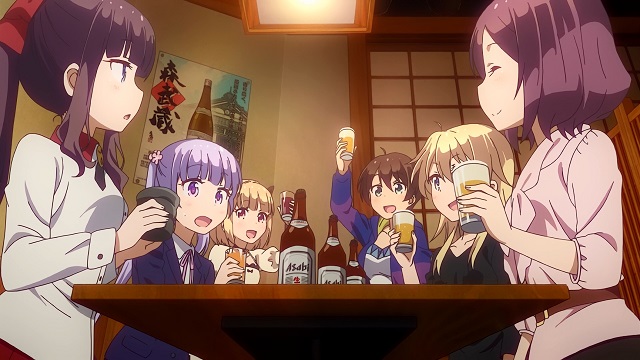 Let's see... from left to right we've got: Quiet Geek, Earnest Try-Hard, Clothes Horse, Genki Girl (all four of whom work in the same pod), The Legend (she's the original character creator for the video game series), and The Level-Headed One (the Art Director for the game). The first three are artists for the game, Genki does motion work, and the other two... well, their jobs are obvious enough. The two older women actually have
depth
to their characters, too. The other four, eh, not so much.
There hasn't been any laugh-out-loud moments as of yet, but a good smile or chuckle is common enough. None of this should be taken as me saying that this is a GOOD series that I wholeheartedly recommend, just an entertaining one. Sometimes, that's enough.
Posted by: Wonderduck at 11:22 PM | Comments (4) | Add Comment
Post contains 420 words, total size 3 kb.
Posted by: Pete Zaitcev at August 14, 2017 05:02 PM (pjL8P)
Posted by: Pixy Misa at August 15, 2017 01:51 AM (2yngH)
Posted by: GreyDuck at August 18, 2017 07:56 AM (rKFiU)
Posted by: GreyDuck at August 19, 2017 07:04 PM (rKFiU)
28kb generated in CPU 0.02, elapsed 0.1113 seconds.
55 queries taking 0.0876 seconds, 275 records returned.
Powered by Minx 1.1.6c-pink.