June 19, 2015
No Stress. NO STRESS! Damn.
A couple of days ago, I began to feel a little under the weather. Nothing terribad, just slightly unwell. Felt the same way on Wednesday and Thursday, too. I wasn't feeling at the peak of my game. Still, nothing everybody hasn't dealt with before, particularly those of us of an older persuasion. Sometimes, for no reason whatsoever, you don't feel as great as you did. It happens.
However, this time came with an added complication. All day Thursday, not only did I feel blech, but I was also bloody emotional. Example: I watched an episode of
Later... with Jules Holland
that I had DVR'd that had a great lineup of acts: Norah Jones, Sting, Jay-Z, a Canadian hammer-style guitarist that just was impressive as hell, a generic group that sounded perfect for coffeehouses around the world... and the Foo Fighters, who were the real reason I was there. All of them on the same soundstage at one time. Jones did a couple of songs that I recognized from the Duck U Bookstore and they sounded much like their studio recordings. Sting's just weird. Jay-Z did a really slick version of "Empire State of Mind" with a live band that moved him up a few notches in my estimation. But the Foos
just killed it
. They played
three songs
while everybody else got two, and
every single time they began playing
, I began crying. Not "teenage girls at a Beatles concert" crying, just "too much damn emotion" crying. Hell, earlier that day I saw a
particularly cute picture of a cat
, I said "kitty!" and bawled my eyes out for a few minutes. That stuff ain't right.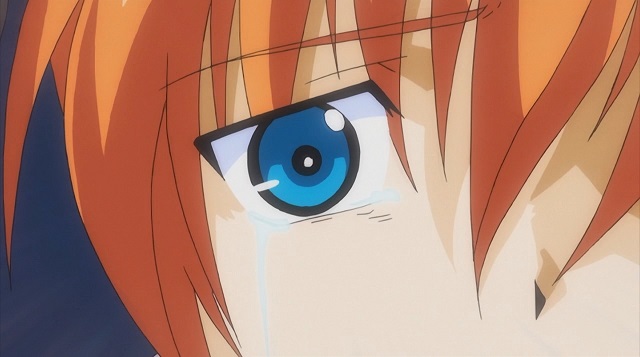 But why? I mean, yeah, I wasn't feeling great, but that doesn't make me all weepy. I mean, it's not like the flu includes that in its symptoms: nausea, headache, runny nose, weepyness, body aches, lethargy.... And then I woke up Friday morning. I had a headache. Joint pain and muscle aches. Ah. Yay. I really
am
unwell, it's not entirely in my mind. Spiffy. And then it hit me... I start the new job on Monday. Could this be my brain's reaction to that? I mean, the past 11 months have been... really, not so bad. Don't get me wrong, I wouldn't really care to repeat them anytime soon, not without having so much money in the bank account that I'd never have to work ever again, but y'know? Its been kinda cool not having to do anything for a year. But the end is coming up fast, and my brain might be reacting. Crap.
I don't have time to be stressed. I need to be 100% for Monday. I can't be sick. I need to do laundry. I need to go shopping for little incidental stuff. I... I need my year back.
Posted by: Wonderduck at 11:57 PM | Comments (3) | Add Comment
Post contains 475 words, total size 3 kb.
1
When I changed jobs a month ago, a week in, I nearly had a nervous breakdown. I was in such a state that the Shift Pharmacist ordered me home, and not to come back for 48 hours.
It was a pause that made all the difference.
Since then, after I turn off my '97 pickup in the parking garage, I take 1-2 minutes and pray: I cannot - cannot - do this alone. I ask for help, and that my cross for that night shift be no more than I can carry. So far, it's working.
If you're not Christian, that's fine; I'll pray for you, too. You'll be fine, WD. All of us are pulling for you.
Posted by: Clayton Barnett at June 20, 2015 03:06 AM (lU4ZJ)
2
Brother, you've been there for others in the past. We are here for you now. Being stressed due to a new gig (after almost a year of "vacation") is stressful, but you'll sail through with flags high like Taffy 3 - took some damage but was victorious. Just forget about the fantasy baseball league and take care of yourself (grin).
Seriously, don't let other imagined opinions affect your assessment of your self-worth. We're pulling for you, amigo!
Posted by: The Old Man at June 20, 2015 07:44 AM (o6+UC)
3
Sorry to hear you're not feeling good. I'll pray for you, too. Hope you feel okay super-quick, and that it's not really the flu!
Posted by: Suburbanbanshee at June 21, 2015 05:59 AM (ZJVQ5)
28kb generated in CPU 0.0112, elapsed 0.078 seconds.
49 queries taking 0.0703 seconds, 281 records returned.
Powered by Minx 1.1.6c-pink.