December 20, 2016
Disaster Avoided... Again
Monday morning, I put on my new warm coat, threw the hand-knit scarf around my neck, pulled on the Gloves of Excessive Warmth, and opened Pond Central's front door. This was my first mistake, because it was somewhere in the negative single-digits. Frighteningly, this was actually an improvement from Saturday night, where it was somewhere around -20, or Sunday, where at 2pm it was -3. At least it wasn't windy, thought I as I grabbed my trusty snowbrush/icescraper and headed for the DuckMobile.
There was a few inches of snow on the car, which was nice. Nice because there were only a few inches of snow on the car, instead of the snowmageddon that had been predicted. The weather nabobs had said it'd start snowing Friday night (it did) and go until early Sunday morning with a pause of a few hours Saturday afternoon (it didn't). Still and all, what we did get was plenty enough. Even though the wind wasn't blowing at all, the cold eventually began seeping into the new coat, so I dove into the Duckmobile to get it started. While she wasn't thrilled with the concept, the engine turned over right away and came to life on the first try. That makes the DuckMobile's record something like 20341 - 2. Yup, in all the cold weather we get here, it's only not started twice in the 17 years I've owned it. Gloating at the intelligence it took to purchase this particular vehicle, I let it run and got out to finish getting the snow off. At which point, the RPMs casually walked themselves all the way down to zero and the engine... stopped.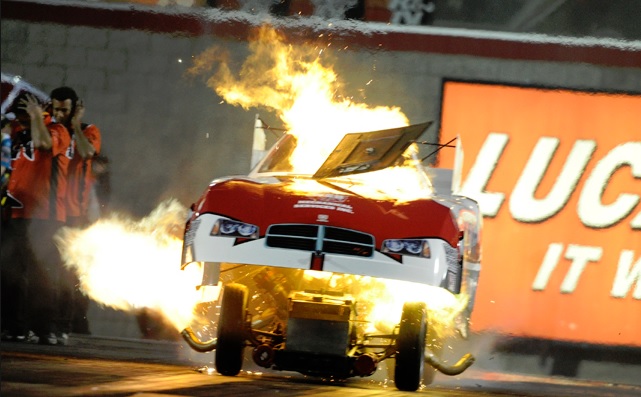 I was dumbfounded.
That
isn't supposed to happen! I got back into the car, turned the key to "off"... no reason to leave it "on", after all... and looked at the dashboard. Nothing out of the ordinary, so I decided to start it up again. It fired up even easier this time, and ran roughly. To be honest though, I expected that. It was still in the negatives after all, and it hadn't been above zero in well over 24 hours. In the corner of my brain there was a little voice saying "you're pushing your luck, y'know." Remember, this is the car that's had
the engine stop
twice due to oil starvation. I may not have mentioned the second time... I was putting along and bob'syouruncle, the engine, it just stopped. I put a couple of quarts of oil in, and it ran like an angel. So it was possible that was causing the engine to stop. Or it was really cold. Or both.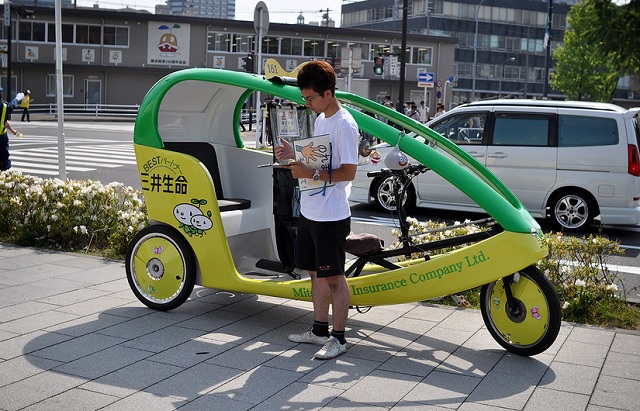 A taxi got me to work, and my boss's boss drove me home that night. This morning I headed out to the DuckMobile with two quarts of room temperature motor oil, which may not sound like much but it was still 50° warmer than outside. It was at this moment that I discovered something: it was windy. Twenty and windy is a LOT less fun than zero and calm. Anyway, I put the oil in, crossed my fingers, and turned the key. No problems. She got me to work and home with no drama, no nothing.
So was it the oil? Was it because it's warmer now? Know what? I don't care. My car is running again, and that's all that matters. I feel like I've just dodged another bullet. Maybe two.
Posted by: Wonderduck at 11:18 PM | Comments (3) | Add Comment
Post contains 577 words, total size 4 kb.
1
I thought DuckMobiles drove south for the winter...
Posted by: Siergen at December 21, 2016 07:23 AM (fqStN)
2
Whew! Jolly good luck, there. You definitely had the colder, harsher weather this time around though. (We just got a thin layer of ice on... everything. And people here can NOT deal with that.)
Posted by: GreyDuck at December 21, 2016 08:41 AM (rKFiU)
3
No oil? No problem! Just wearing in the rings and bearings a little extra!
Posted by: Will at December 21, 2016 02:50 PM (EHvyi)
27kb generated in CPU 0.0136, elapsed 0.6575 seconds.
49 queries taking 0.649 seconds, 281 records returned.
Powered by Minx 1.1.6c-pink.