January 04, 2015
First Episode Writeup #4
I find that I'm enjoying these one episode writeups! There's no long-term commitment involved, I'm not devoting myself to watching the entire series, I can pull out every joke I can think of and use 'em all at once, it's great! Even better, if I miss a plot point or something, it doesn't matter! For example, in my very first series writeup (
Ga-Rei Zero
) I completely missed the significance of the blue butterflies and the gray-haired prettyboy in the first episode... who knew he'd be the Big Bad? As an aside, after re-reading that series of writeups, I should go redo them in my improved style... hm. Food for thought. Anyway. We're not here to discuss that series, we're here to discuss a new First Episode Writeup! What poor show gets the patented Wonderduck treatment this time around?
People call them brother and sister. Sure, there's a 20 year age gap between them, at least, but that's not too strange, right? Right? Neither is the glowing way she looks at him, like the look an adoring golden retriever gives her master, that's not weird for a little girl at all. What IS weird is the perspective on this shot, which makes it look like the two of them are walking in front of a projection of the
City of Townsville
town below. Never mind the viola case she's holding... yes, I said "viola." Not violin. Viola. Because the viola doesn't get enough love in this world, it's such a mellow sounding instrument, not all squeaky and screamy like the violin. If it turns out to be a violin she's carrying, so be it. Until that time however, it's a viola because this is
my
writeup, darnit. Meanwhile, in another part of the anime...
...a graphics glitch has rendered another young girl's shotgun useless. So many things in that sentence I never thought I would ever type. For such a great looking show and trust me, it is though we haven't quite gotten to that part yet, that's a fairly egregious mistake... particularly because it occurs twice.
It turns out that the young girl, who is named Triela, is paired with an older man as well, named Hilshire. They seem to be part of some sort of paramilitary/police special forces unit, and their target wasn't there... which means it's at the
other
target. A target that...
...is being watched by yet
another
heavily armed young girl/older man combo. Her name is Rico, which seems like a fairly unlikely name for a girl. His name is Jean, which means that the two of them should probably switch names. There's also a lot of regular agents standing around looking inconspicuous. Inside a nondescript apartment in the building being cased...
...a bunch of malcontents and neer-do-wells are gathered. They've just received word that their other safehouse has been hit, which rendered it not so safe. Oh, and the informant said that young girl did most of the damage. The man on the right rolls his eyes and looks dubious at this news. And rightfully so... little girls being used as assassins? Preposterous! What are they gonna do, hit us with
Hello Kitty
and
My Little Pony
plushies? The doorbell rings and someone we will call Skippy goes to see who's there, chuckling under his breath: "Hello Kitty plushies."
Oh.
more...
Posted by: Wonderduck at 01:26 AM | Comments (5) | Add Comment
Post contains 2088 words, total size 16 kb.
January 03, 2015
Yes You Can
While I'm putting the finishing touches on the fourth "First Episode Writeup", I want to address something that our friend
Steven said a couple o' days ago
. To whit: "
You can't go wrong with red half-rim glasses.
"
Steven, Steven, Steven... oh, my friend, have you forgotten?
THIS IS ANIME
! Saying things like that are like poking a duck-billed platypus with a stick... everything is fine until it leaps at your face, wraps its front legs around your head, then jams its ovipositor down your throat while it rips at you with the spurs in its hind legs, spurs that are coated with a strong neurotoxin that'll leave you in agony for months, during which time its alien babies dig their way slowly out of your body via the soles of your feet.
Here, let me show you what I mean.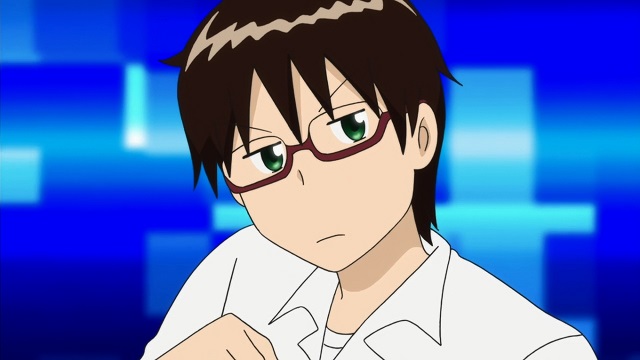 -My Neighbor Seki-kun
, Ep 19
Is
that
going into your collection, Steven?
IS IT
??? Why do you make me do these things, man, why???
*sob*
Posted by: Wonderduck at 08:53 PM | Comments (4) | Add Comment
Post contains 168 words, total size 1 kb.
January 01, 2015
New Year's Day 2015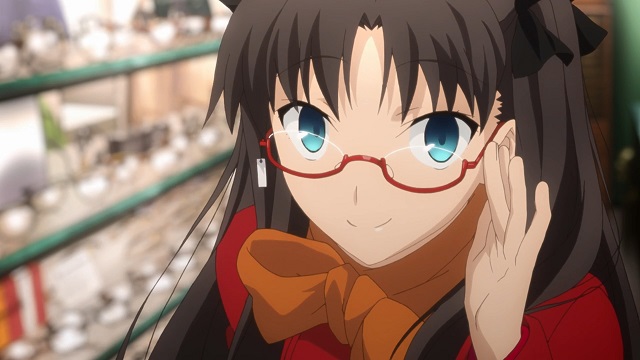 Have I missed anything yet?
Posted by: Wonderduck at 08:10 PM | Comments (6) | Add Comment
Post contains 9 words, total size 1 kb.
33kb generated in CPU 0.14, elapsed 0.5027 seconds.
48 queries taking 0.4171 seconds, 273 records returned.
Powered by Minx 1.1.6c-pink.