October 30, 2018
F1 Update: Mexico 2018
Okay, for all of you that have figured out how to be notified when I post something here at The Pond and came looking for what's in the title, I'm sorry. It ain't here. I did that just to bring you all here so I can do two things: explain, and apologize.
If you've read The Pond for any length of time (and if you haven't, welcome! Can I get you something to drink?), you know my job has mandatory overtime every week. 10 hours is the norm, but it occasionally occurs that we end up with more for one reason or another. Well, that didn't happen. What did happen, however, is that last week I was... unwell. Among other things, I had insomnia. Well, no, not really... if you have insomnia, you're not sleeping at all. Like many things of late, I half-arsed my insomnia: I was getting a couple of hours here and there. It actually started that weekend, but I stay up pretty late on the weekends anyway. Anyway. Monday morning, I went to work and felt like I was a dog that had just been kicked. At the end of the usual eight hour day, I just went home. No whittling away at the overtime, just went home. Tuesday, I felt like I'd been kicked by a dog that had just been kicked. Still, overtime waits for no man is an island, so I managed to eke out an hour or so before I gave up and returned to Pond Central. And then Wednesday morning came around.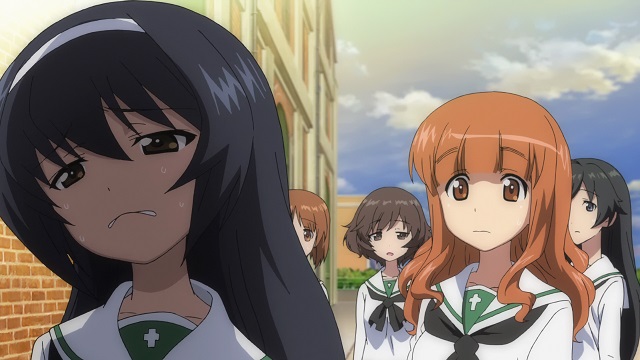 My head hurt so badly I was actually surprised there wasn't blood fountaining out my nose. Despite this, I still tried to go to work. I never made it past "swinging my legs out of bed". I crawled back under the covers, called the "call-in" number for work, and immediately fell asleep. Let me repeat that: I FELL ASLEEP. Let me repeat that in Xhosa: NDIYA NDALALA. When I woke up, it was close to noon, my head didn't hurt anywhere near as badly, and I dragged myself out into the living room. So, unexpected day off. Let's recap now, shall we? No overtime hours put in on Monday, one hour on Tuesday, and the day off counts for two hours (10 hours divided by five days = 2 hours/day). That means I had three hours in. Out of 10. With two days left to go. I'd have to do 11.50 hours per day to reach the mandatory.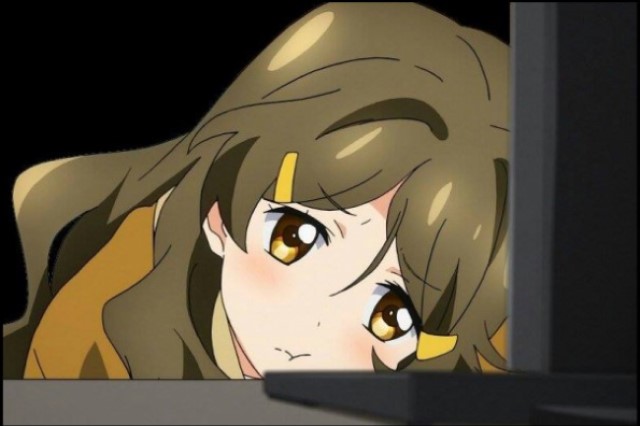 So there I was on Thursday, still a little bleary-eyed, pounding away at my computer, and my boss stops by and chats with me for a bit. I mention that she should give me that pot pie she has in her hands, because I'm gonna be here late. I tell her the sob story. And she quietly says "give me what you can, and make it up next week." So I did, and now I am. I have to do a total of 12 hours, give or take, of overtime this week. Except there's one little thing...
...I hadn't spent any time with my folks in over a month, and when I took that week off a little while ago, they were in Colorado. Hard to have lunch with somebody when they're on the Durango & Silverton being chased by elk, and you're in Pond Central trying to figure out where to put your new figure of Shigure wearing coveralls and red Chucks, which is the cutest thing ever. Anyway, every time we've tried to get together, I've had to cancel on them because of exhaustion, sickness, or both. The company I work for believes in a work/life balance... your life is work. See? Balanced! So I said "screw it" and met them for dinner at Imperialmandarinpalacegarden, our favorite Chinese place... the name comes from a long time ago, when I couldn't remember what the name of it was... I knew it was either Imperial Palace or Mandarin Garden. So a new name was born.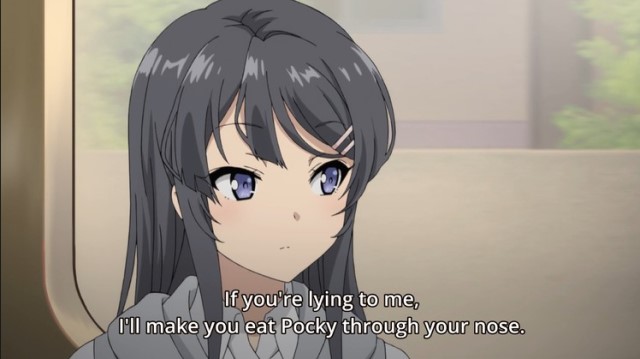 Right... uhm... where was... Oh! So I didn't do any overtime on Monday... meaning I have to do 12 hours in four days. Four 11 hour days. I did one of them today, and got home at 10pm. And then I've been typing this. It's now midnight, and I really need to sleep. So here's the dealy-o. I don't know if I'm going to get the chance to do the Mexican GP writeup until the weekend. Or maybe I'll just throw off a quick reaction post. I dunno. I'm tired and grumpy right now, not the best frame of mind to make decisions with. So let's just say "I dunno." and leave it at that.
I'm sorry. I know there's at least two or three of you who look forward to the F1U!s, and I've been falling down on them this season. It'll all work out somehow. Until then, then!
Posted by: Wonderduck at 11:15 PM | Comments (4) | Add Comment
Post contains 828 words, total size 5 kb.
Posted by: Pixy Misa at October 31, 2018 07:10 AM (2yngH)
Posted by: GreyDuck at October 31, 2018 07:13 AM (rKFiU)
Posted by: e at October 31, 2018 09:10 AM (NcP+4)
Posted by: Mrs. Will (Kathryn) at November 01, 2018 08:27 AM (YInBo)
26kb generated in CPU 0.0162, elapsed 0.4119 seconds.
49 queries taking 0.4051 seconds, 206 records returned.
Powered by Minx 1.1.6c-pink.