October 30, 2018
F1 Update: Mexico 2018
Okay, for all of you that have figured out how to be notified when I post something here at The Pond and came looking for what's in the title, I'm sorry. It ain't here. I did that just to bring you all here so I can do two things: explain, and apologize.
If you've read The Pond for any length of time (and if you haven't, welcome! Can I get you something to drink?), you know my job has mandatory overtime every week. 10 hours is the norm, but it occasionally occurs that we end up with more for one reason or another. Well, that didn't happen. What did happen, however, is that last week I was... unwell. Among other things, I had insomnia. Well, no, not really... if you have insomnia, you're not sleeping at all. Like many things of late, I half-arsed my insomnia: I was getting a couple of hours here and there. It actually started that weekend, but I stay up pretty late on the weekends anyway. Anyway. Monday morning, I went to work and felt like I was a dog that had just been kicked. At the end of the usual eight hour day, I just went home. No whittling away at the overtime, just went home. Tuesday, I felt like I'd been kicked by a dog that had just been kicked. Still, overtime waits for no man is an island, so I managed to eke out an hour or so before I gave up and returned to Pond Central. And then Wednesday morning came around.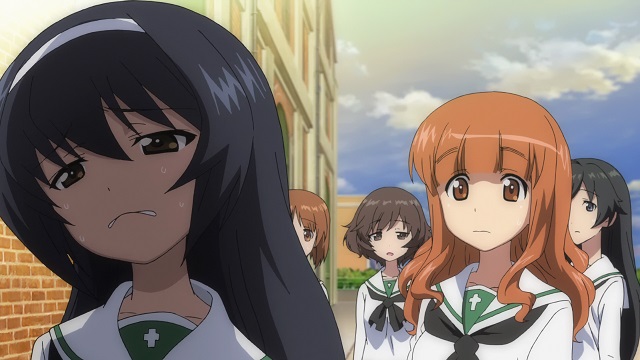 My head hurt so badly I was actually surprised there wasn't blood fountaining out my nose. Despite this, I still tried to go to work. I never made it past "swinging my legs out of bed". I crawled back under the covers, called the "call-in" number for work, and immediately fell asleep. Let me repeat that: I FELL ASLEEP. Let me repeat that in Xhosa: NDIYA NDALALA. When I woke up, it was close to noon, my head didn't hurt anywhere near as badly, and I dragged myself out into the living room. So, unexpected day off. Let's recap now, shall we? No overtime hours put in on Monday, one hour on Tuesday, and the day off counts for two hours (10 hours divided by five days = 2 hours/day). That means I had three hours in. Out of 10. With two days left to go. I'd have to do 11.50 hours per day to reach the mandatory.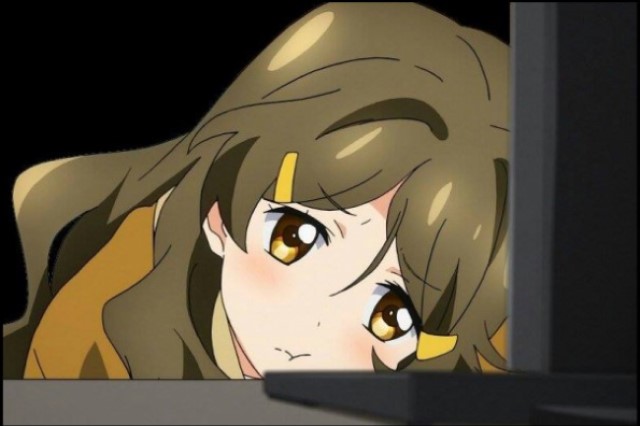 So there I was on Thursday, still a little bleary-eyed, pounding away at my computer, and my boss stops by and chats with me for a bit. I mention that she should give me that pot pie she has in her hands, because I'm gonna be here late. I tell her the sob story. And she quietly says "give me what you can, and make it up next week." So I did, and now I am. I have to do a total of 12 hours, give or take, of overtime this week. Except there's one little thing...
...I hadn't spent any time with my folks in over a month, and when I took that week off a little while ago, they were in Colorado. Hard to have lunch with somebody when they're on the Durango & Silverton being chased by elk, and you're in Pond Central trying to figure out where to put your new figure of Shigure wearing coveralls and red Chucks, which is the cutest thing ever. Anyway, every time we've tried to get together, I've had to cancel on them because of exhaustion, sickness, or both. The company I work for believes in a work/life balance... your life is work. See? Balanced! So I said "screw it" and met them for dinner at Imperialmandarinpalacegarden, our favorite Chinese place... the name comes from a long time ago, when I couldn't remember what the name of it was... I knew it was either Imperial Palace or Mandarin Garden. So a new name was born.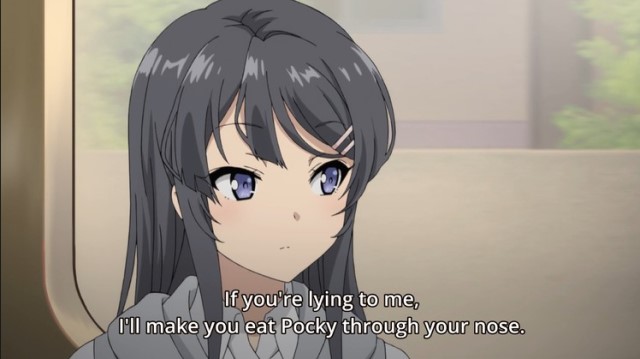 Right... uhm... where was... Oh! So I didn't do any overtime on Monday... meaning I have to do 12 hours in four days. Four 11 hour days. I did one of them today, and got home at 10pm. And then I've been typing this. It's now midnight, and I really need to sleep. So here's the dealy-o. I don't know if I'm going to get the chance to do the Mexican GP writeup until the weekend. Or maybe I'll just throw off a quick reaction post. I dunno. I'm tired and grumpy right now, not the best frame of mind to make decisions with. So let's just say "I dunno." and leave it at that.
I'm sorry. I know there's at least two or three of you who look forward to the F1U!s, and I've been falling down on them this season. It'll all work out somehow. Until then, then!
Posted by: Wonderduck at 11:15 PM | Comments (4) | Add Comment
Post contains 828 words, total size 5 kb.
October 24, 2018
Not F1Update!: United States 2018
Remember when I said that this race deserved more than a casual couple of minutes thrown together off the cuff? THIS is
your
F1 Thrown Together Off The Cuff Update for the 2018 United States Grand Prix!
*THE RACE
: The USGP had almost everything you could possibly want. It had drama, it had redemption, it had fantastic performances, it had horrible performances at the worst possible times, it was exciting... the only thing it really lacked was a wheel-to-wheel fight for the lead.
In this particular case though, that's okay. What we did have was a bunch of teams who had no idea how their tires were going to act... it had rained during Friday Practice, Quals were run in cool and cloudy conditions, but the sun was out for the race. Ferrari's Kimi Raikkonen took advantage of this and took the lead from Mercedes' Lewis Hamilton at the start of the race. At the same time, Hamilton's rival for the championship Seb Vettel, starting fifth after shooting himself in the foot with an infraction on Friday, spun his Ferrari and found himself 18th... on a day where he desperately needed to beat Hamilton if he was going to have any chance, realistic or no, to win the championship.
Hamilton was never going to go wheel-to-wheel with Raikonnen, not with the championship on the line. While it would never
really
happen, there must have been thoughts of Ferrari instructing Kimi to 'accidentally' punch the Mercedes off the road. When Smiley Ricciardo saw his Red Bull just... stop working
again
... a virtual safety car period was called. Mercedes told Hamilton to do the opposite of Raikkonen: pit if he stayed out, stay out if he pit. Despite an attempt to trick Hamilton that saw Raikkonen twitch towards the pit-in, the Brit stopped for new tires.
As it turned out, this was the deciding moment in the race though nobody quite knew that yet. Emerging on fresh, faster tires, Lewis should have been had the race in his pocket... hang back, let the Finn wear his rubber out, take the lead when he pitted, and go quickly enough to negate the time gap, thus winning the race. Except that's not what happened.
Hamilton instead tried to attack Raikkonen. For 12 laps, the Ferrari driver defended the lead in a crisp and fair manner. All the while, Hamilton's efforts began killing his new tires. By the time Kimi pitted on Lap 21, it was looking evident that Merc's call had been a good one, but Raikkonen's skills on defense had gotten the better of them. One of the announcers later figured that Hamilton had lost some eight seconds during the laps he was stuck behind the Ferrari. In any case, as the Finn began to close in on the grip-impaired Mercedes, the team brought Hamilton in for a second stop.
When he returned to the track, he was not only behind Raikkonen, but the other Red Bull of DH Verstappen who had begun the race in 15th place due to a suspension failure in Quals. With Vettel seemingly stuck in fifth place, unable to get past the Mercedes of Valterri Bottas, all Hamilton had to do is get by the young Dutchman and he'd secure the driver's championship.
He couldn't. While both cars were closing in on the Ferrari, Hamilton put everything into one solid attempt to get by the Red Bull with a couple of laps remaining. This failed, though not for lack of trying, and in the squabble Raikkonen was able to return a second back to his lead. That put paid to any hopes to defeat him.
When the Finn crossed the line, it was his first win since
the Australian Grand Prix in March of 2013
. It was a popular result... over at Reddit,
the discussion thread for the post-race
became the highest up-voted thread in the Formula 1 subreddit's history, hit the top of the front page within one hour of the race ending, and the user who submitted it was given "reddit gold" some 460 times, the most ever for one post.
So now the championship fight moves to Mexico City this weekend, where unless Hamilton DNFs, he should be leaving with his fifth championship. See ya then.
Posted by: Wonderduck at 11:08 PM | Comments (5) | Add Comment
Post contains 716 words, total size 5 kb.
October 10, 2018
F1 Update: Japan 2018, The "I've Got To Put Something Up" Edition
Okay, we're sorry to be both late and short with this F1U!. Recent bouts of unhealthiness and long hours at work have conspired against Japan getting the coverage it deserves. But we'll give it a try anyway: THIS is
your
F1Update! for the 2018 Grand Prix of Japan!
*SUMMARY
: Once again, a race is heavily influenced by DH Verstappen getting into predicaments with Ferraris. Very early in the race, he got into a tete-a-tete for Kimi Raikkonen, earning himself a five-second time penalty and letting Seb Vettel past his teammate without needing team orders... see how it's done, Mercedes? Now Vettel could have waited for Verstappen to serve his penalty and get into third free-and-clear, But with Lewis Hamilton leading the race and his teammate Valterri Bottas beginning to pull away, Vettel really
couldn't
wait. So he tried to get by the young Dutchman, and after a coming together that was declared a "racing incident", Vettel was suddenly last. And just like that, Ferrari threw in the towel on Vettel ever catching Hamilton for the World Championship. At the end of the race, Vettel had managed to claw his way back up to sixth and was nearing his teammate, who was having problems with grip on worn tires. Ferrari could have commanded Raikkonen to let him by and give him two extra championship points... and didn't.
In any case, Hamilton now has a nigh-on insurmountable lead, and can actually win the championship at the next race, the US Grand Prix. And thus a season that started with such promise ends just like last year.
As we said, sorry this is short... hope to do better come Austin time!
Posted by: Wonderduck at 10:16 PM | No Comments | Add Comment
Post contains 290 words, total size 2 kb.
October 02, 2018
F1 Update: Russia 2018
The weather was fine, the track was fresh, the cars were ready, the drivers were prepared. And it was DH Verstappen's 21st birthday. THIS is
your
F1 Update! for the 2018 Grand Prix of Russia!
*START
: Up at the front, Seb Vettel put in a run at the two Mercedes drivers when the lights went out, but a clever bit of team driving prevented him from succeeding. Vettel had a better start than either polesitter Valterri Bottas or championship leader Lewis Hamilton, but Hamilton slotted in directly behind the Finnish driver. You don't expect to see drafting on the run to the first turn on any track, but that's what we got here. Not only did this prevent Vettel from getting between the two silver cars, it kept him from making any attempt to improve position. We here at F1U! were duly impressed by this example of teamwork. Down at the end of the field, DH Verstappen had started 19th due to penalties for engine/gearbox/hamster changes. By the end of Lap 1, he was 13th. By the end of Lap 8, he was fifth. You read that correctly:
fifth
.
*NEXT
: At that point, the race settled down a bit. But we here at F1U! couldn't help but notice that Verstappen was on the hardest-compound tire, yet still putting up a good rate of knots. Meanwhile, the cars in front of him were on much softer tires... tires that were rapidly beginning to die. The leader pitted first, looking to perform an "overcut" on Vettel, Hamilton, et al. and thus stay ahead after the rotation. The logical move would have been to bring in Hamilton the next lap... and Mercedes goofed. They left him out, Vettel immediately stopped. Hamilton stopped the next lap, but the damage had been done: the Ferrari drove by the Merc as Hamilton left the pit lane. That state of affairs lasted for about a lap-and-a-half.
*ALL FOR ONE,

ONE FOR ALL
: Vettel locked up, allowing the Brit to close up quickly. One questionable blocking maneuver from Vettel later, Hamilton got past and trundled off into the distance. But all was not well on his silver arrow: his activities with Vettel had caused a blister to form on one tire. Short term, not a problem. Long term though? If it got worse, it could compromise the tire. The Ferrari and Mercedes were close enough, capability-wise, to make this a matter of concern. Certainly they weren't going to pit him again. So what could they do? Soon the Mercedes radio freqs crackled to life: "Valterri, we need you to let Lewis pass you." This, the Finn did, like a good soldier. Now, we here at F1U! know that Team Orders are a thing in F1, have been pretty much since day 1, and letting Hamilton drive without having to defend his position was far and away the most likely to bring home a 1-2 finish for the team. Bottas could drive defensively, keeping Vettel at bay and Hamilton would pull away. We get all that. It just leaves a bad taste in our collective mouths.
*DISBELIEF
: Meanwhile, Verstappen had taken over the lead. Furthermore, he wasn't going to be threatened for quite a while. Red Bull left him out on track for nearly 50 laps, hoping for a safety car. If they had gotten one, there's every chance in the world that the birthday boy would get a podium, and even maybe a win. It didn't happen. He would end up leading the most laps for the race. Even when his tires had turned to rags, he still had a chance to podium. The team put him onto the ultrasoft tires during his late stop, but for whatever reason the Red Bull didn't cotton to the speedy rubber. He would rejoin the race in 5th place, but couldn't close back up to the leaders. Still, fifth place when you start 19th is a pretty okay birthday gift.
*ENDING
: Once Verstappen pitted, Hamilton was promoted to the lead, over 10 seconds ahead of Vettel in third. That's how it would end up, Merc-Merc-Ferrari-Ferrari. With just a couple of laps left, Bottas subtly expressed his displeasure with having to give the race win to his teammate. "How are we finishing?" was his radio call to the pits. "No change, Valterri" was the response. The team
could
have switched Bottas back to the lead if it really was all about the team. It wasn't.
This was not a good race. The only interest came from Verstappen's charge through the field and the Mercedes drama. We're almost sure all the passing came from the Red Bulls and Team Orders.
Japan this weekend, and early weather forecasts calls for rain during that race. One can only hope, we need something interesting.
Posted by: Wonderduck at 11:51 PM | Comments (1) | Add Comment
Post contains 802 words, total size 5 kb.
43kb generated in CPU 0.0369, elapsed 0.6644 seconds.
47 queries taking 0.6442 seconds, 214 records returned.
Powered by Minx 1.1.6c-pink.