July 31, 2016
F1Update!: Germany 2016
Okay, let's get this over with. THIS is
your
F1Update! for the 2016 Grand Prix of Germany.

*LIGHTS OUT
: If our opening sentence suggests to you a lack of enthusiasm for this race, you would be quite perceptive. At the start of the race, second-place starting Lewis Hamilton had a good start, but his teammate and primary threat Nico Rosberg did not. In fact, Rosberg's start was awful. The announcers said he had wheel spin off the line, and that's true... in the same way that a top fuel dragster has wheel spin on a burnout. That's right, Rosberg actually laid rubber for maybe 100 feet while the rest of the field stared in awe. We can't imagine that did good things for the tires, and he immediately fell to fourth behind the two Red Bulls.

*RACE OVER
: That was all Hamilton needed. By the end of the first lap, he had a 1.5 second lead over Max Verstappen. By Lap 10, it was five seconds, and by Lap 15 it was six. At various points during the race, that lead would grow to 11 seconds but Hamilton would dial his engine back to protect it... he was never in any danger of being challenged.
*GUN, SHOOT FOOT
: For all that, Rosberg in theory could have challenged his teammate, if only he could get clear of the Red Bulls. On Lap 28, he stopped for tires, and the following lap Verstappen did as well. The Red Bull driver came out just ahead of the Merc, but the already-warm tires on the German's car meant that he'd have the advantage under braking. In the hairpin, Rosberg made his move, diving inside of Verstappen... and then not bothering to turn until there was no more space available. The Red Bull pilot was forced to leave the track, ere he turn directly into the Mercedes. The track stewards took a dim view of these shenanigans and hit the German with a five second stop-and-go penalty; in this case, Rosberg would pit for new tires on Lap 45 and serve the penalty at the same time. So he came in, hit his spot perfectly... and the pit crew waited five seconds before doing the tire change. Except they didn't... they waited just over EIGHT seconds. It seems the pit wall neglected to start the stopwatch app on their iPhone. No, we're not kidding.
*RANT
: This is friggin' ridiculous. Formula 1 has always been a case of one team dominating the rest, and what's going on is nothing out of the ordinary... except coming as it was on top of four dominating Red Bull seasons, three more Mercedes years have been agony. A return to 2009 would be welcome: BrawnGP's Jenson Button won six of the first seven races, but from then on five drivers split the remaining 10 wins... and none of them were named "Jenson Button"! Instead, we get a death march of inevitability, knowing another Mercedes win is just ahead. What's the darn point?

*SUMMER BREAK
: The next race is August 28th, at Spa-Francopants. For two weeks, the teams are on complete shutdown: no work in the factories, no sim work, nothing at all. Drivers will go to far-flung locations around the planet, far far away from the races. And we here at F1U! envy and hate them for it. See you in a month, folks!
Posted by: Wonderduck at 09:46 PM | Comments (1) | Add Comment
Post contains 567 words, total size 4 kb.
July 24, 2016
F1Update!: Hungary 2016, The Truncated Version
Here's the story. Its been ridiculously hot in Duckford the past few days, mid-to-high 90s with heat indexes at or above 110 thanks to a humidity level usually encountered only in indoor swimming pools or Florida. For us here at F1U!, it's always the humidity that kills us... hard to breathe when you're essentially underwater, don'tchaknow? Anyway, here in the Midwest, the one thing that always accompanies long-term hot and humid weather, other than sunburns, is thunderstorms. Big thunderstorms. Massive storms that last for extended periods of time. Storms that make the apocalypse seem small and quiet and mundane. Storms that knock out both power and media connections so one has neither internet or satellite.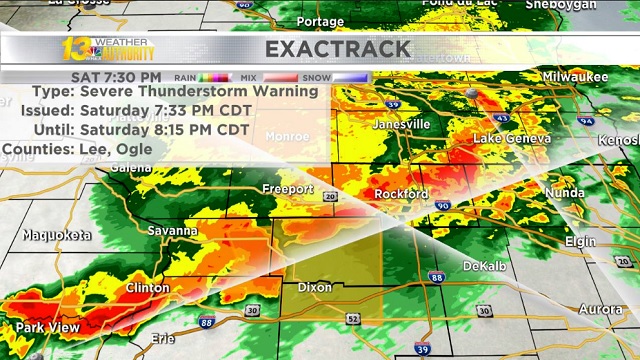 In other words, the type of storm that hit Duckford Thursday, Friday and Saturday of this week. Sunday, on the other hand, has seen nothing of the sort. Oh, it's still morale-crushingly hot and humid (it's 915pm as this sentence is being typed, and it's still 84 degrees outside with 85% humidity), but there's been nothing as far as inclement weather all day.
So exactly why the satellite and internet went dead for the entire Pond Central complex on Lap 49 of today's Hungarian Grand Prix, shortly after Renault's Jolyon Palmer harmlessly spun his car on fresh tires, will remain forever a mystery. As the Hungarian Grand Prix is 70 laps long, this did leave something of a gap in our knowledge of the race. After reading up on the results, it turns out that we did not miss anything unexpected... so THIS is
your
truncated version of the F1Update! for the 2016 Grand Prix of Hungary!

*LIGHTS OUT, RACE OVER
: The start of the race is usually one of desperate scrambling for position, trying to take advantage of any little mistake made by the driver in front of you... the grid is never closer together than it is when the lights go out, after all, and it's easier to make big gains in small spaces. All five of the top starters... Nico Rosberg, Lewis Hamilton, Smiley Ricciardo, Embryo Verstappen, and Seb Vettel... had quick getaways, but it was Ricciardo who proved the most adventurous. His gamboling and cavorting actually saw him in the lead for a brief moment around the long Turn 1, but it was Lewis Hamilton that wound up ahead out of Turn 2. When Nico Rosberg took second place from the Red Bull driver, the last shift in podium position that we would see all day took place. For all that there was another 100 minutes remaining in the race, more or less, the contest was essentially completed there.
*THAT'S THE JOKE
: So what we ended up with was, in effect, a processional. The only drama involved was when leader Hamilton decided to slow down a bit after the first pit stop, saying that he couldn't make the new tires work. In doing so, he also managed to slow down Rosberg, who was unable to pass Hamilton... and thus gave Daniel Ricciardo time to cut the gap to second from something like 10 seconds to 4 seconds in just a few laps time. When the team told him to to pick up the pace or they'd give Rosberg the opportunity to pit first (a decided advantage), suddenly Hamilton's tires worked swell! Huh, funny how that happens, ain't it?
*O THE DRAMA
: Such was the boredom levels of the race that suddenly the impending loss of satellite feed became the sole source of drama on the day. We at F1U! knew that we didn't get the entire recording... what we didn't know is when the cut would occur. On Lap 42 we got the first indication that it was coming... a "part of your recording has been lost" signal flickered on the screen for a moment and was gone. Usually this is caused by things like lightning or heavy snowfall, but this morning had been clear and warm. Then it happened: Lap 49, *blip*, recording over. As our internet connection was still down, we at F1U! didn't immediately scramble for the computer. Instead, we leisurely shook hands for a job well done, cleaned up the deli meats and cheese tray, picked up the empty bottles of bloody mary mix, Smirnoffs, and horseradish jars, paid the go-go dancers and had the limo drivers take them to the airport. After a final set of handshakes, most of the F1U! team departed Pond Central in their high-end sportscars... the official timekeeper of the team just picked up a new Maserati Grand Turismo which sounds like God himself is clearing his throat in the tailpipes... and headed off to Parts Unknown until the next time they are Assembled. I, on the other hand, shook my head at their shenanigans and took a nap, completely unconcerned about such mundane matters such as "who won".
*DUH
: Because of course Lewis Hamilton won, as we found out after the interwebs came back up sometime after 6pm. Rosberg finished second, Ricciardo was third. In winning, Hamilton also took over the points lead in the driver's championship for the first time this season. It was also his fifth win at the Hungaroring, making him the most successful driver ever at the least interesting circuit on the calendar.
We head from Hungary to Germany next weekend. Traditionally a favorite race for Rosberg, how he performs there might give us an idea of how the rest of the season will go: dogfight or dog's breakfast? See ya then!
Posted by: Wonderduck at 09:34 PM | Comments (2) | Add Comment
Post contains 921 words, total size 6 kb.
July 10, 2016
F1 Update!: Great Britain 2016
The infamous Silverstone Microclimate struck again as the cars sat on the grid waiting for the start of the race. Fifteen minutes before the lights were scheduled to go out, much of the Muir Eireann found itself deposited upon the front straight, sending drivers to cower under umbrellas, gridwalking announcers to bemoan their fates, and mechanics to scramble for wet-weather tires. Considering the size of the downpour, it came as no great surprise when Race Control threw up the "changeable conditions" sign, which meant two things: first, everybody could change from the tires they qualified on to full wets; and second, Berndt Maylander would lead the first few laps in the Safety Car. But what would this do to the strategies of Polesitter Lewis Hamilton and those of his nearest rivals? THIS is
your
F1 Update! for the 2016 Grand Prix of Great Britain!
*LIGHTS OUT... KINDA SORTA
: As mentioned, the race began behind the Safety Car, despite the rain having stopped and the track already beginning to dry, courtesy of the constant 20mph wind howling across the circuit. After the first lap, we reached that awkward point where the F1 cars with their full wet tires were better equipped to handle the track conditions than the safety car was. It was slipping and sliding all over the place, despite the driving prowess of Berndt Maylander. Indeed, at one point it looked for all the world like the safety car was bound for a spin. It didn't help that Hamilton was crowding Maylander in an attempt to get him to go faster... we here at F1U! are still wondering how there wasn't contact between them. Still and all, the safety car pulled off just before Lap 5 began... and nearly half the field followed him into the pitlane for intermediate tires.

*RACE ON... WAIT A MOMENT!
: That half of the field got kicked in the teeth moments later when Pascal's Wager aquaplaned off at Turn 1 and went sailing deep into the kittylitter, there to be beached and out of the race. A Virtual Safety Car was virtually summoned, and dutifully the other half of the field went in for intermediate tires; since everybody was mandated to go at reduced speed, they got an advantage over those who pitted under green. Though occurring early in the race, this confluence of events doomed Smiley Ricciardo to be forever behind his teammate Embryo Verstappen.
*WHAT ABOUT THE REST?
: Unsurprisingly, Lewis Hamilton went galloping off over the horizon, more or less. Surprisingly the Red Bull of Verstappen passed Hamilton's teammate Nico Rosberg for second early on, and it took the Merc driver some 30 laps to regain the place. Everything seemed set for a Mercedes 1-2, followed by a Red Bull 3-4. And then the pesky rulesbook got in the way.
*SR 27.1
: "The Driver must drive the car alone and unaided." That's the full text of Article 27.1 of the Sporting Regulations, and it is designed to disallow radio messages from the pit wall coaching the driver. On the whole, this is a good thing: at its worst, we were hearing messages telling the driver where and when to brake, or what gear to be in, or whatever, for nearly every turn... during a race. It does also mean that when there's a technical problem, the driver needs to figure it out on his own. For example, at Baku both Mercedes had the identical problem with their engine electronics. Rosberg was able to figure out the fix (or stumble across it) much, much faster than Hamilton did... to the point that Hamilton was begging for help, and couldn't get it. Today, however, something different happened. At one point, Rosberg called in with "gearbox problems." Mercedes immediately told him exactly what he needed to do to fix it, no hesitation at all. Within a couple of laps came the notification: Rosberg and Mercedes were under investigation by the race stewards and a decision would come post-race.
*THE END
: As it turned out, nobody could catch Hamilton at his home race. While he was only six or seven seconds ahead of his teammate, that's only because he was protecting his engine for much of the final 20 laps. Rosberg was in second, closely hounded by Embryo Verstappen, less than a second behind. Ricciardo was about 30 seconds adrift, with the Ferrari of Kimi Raikkonnen nearly 40 seconds behind him.
*POST-RACE
: After talking to both Rosberg and the Mercedes pit wall honchos, it turned out that the transmission on Rosberg's car had completely lost seventh gear. Since much of a lap at Silverstone is turned in 7th and 8th gear, this could prove a bother. Indeed, Rosberg was stuck in this non-existent gear for a short while, which is what prompted the call to the pit wall that started the whole avalanche falling. The Merc powers-that-be came to the conclusion that the problem was a terminal one: if it wasn't fixed immediately, Rosberg's gearbox would grenade itself. Knowing that, the team decided to break the rules... a penalty being preferable than the car dead on the side of the track. The stewards delivered on the penalty, adding 10 seconds to Rosberg's time, thereby dropping him to third in the standings. The team has already announced they plan to appeal and have some four days to do so, so we're actually not sure who finished second and third quite yet.
SO that's it from Silverstone. In two weeks, you may see F1U! become permanently broken, for we are to be in Hungary, our favoritest track ever! See ya then!
Posted by: Wonderduck at 10:46 PM | Comments (1) | Add Comment
Post contains 938 words, total size 6 kb.
July 03, 2016
F1Update!: Austria 2016
The skies above the head of noted film director/producer George Lucas were a uniformly overcast gray as strolled the pit lane of the Red Bull Ring at Spielberg, Austria, the town which gave Steven Spielberg, himself a noted producer/director of films, his name. There was a faint hint of rain in the air, a hint which caused no end of concern as the cars of the F1 Circus sat on the grid. Lewis Hamilton sat on pole, his two closest rivals buried back towards the middle of the pack due to penalties, and one could not but think that it would take some miracle to bring the reigning World Champion to head. A miracle... or rain. Would either occur? THIS is
your
F1Update! for the 2016 Grand Prix of Austria!
*LIGHTS OUT
: The start of the race was, surprisingly, uneventful. There were no great comings-together, no massive showers of carbon fiber shards, no mad scrambles to refit front wings or cut tires. Just the sad sight of Force India's Nico Hulkenberg, originally second on the grid, being swallowed by the ravenous beast that is the F1 grid when he suffered a massive amount of wheelspin at the start. On the other hand, Hulkenberg's disappointment did give us a look at what some are saying is likely to be the way of things in 2017, as Jenson Button's McLaren tucked itself nicely behind polesitter Hamilton's Mercedes. This happy state of affairs only lasted a few laps before Button was passed by Kimi Raikkonen's Ferrari, then seemingly the rest of the field, then half of the cars in the parking lots, but for a moment there McLaren was
back
.
*EYES TO THE SKIES
: Despite their overwhelming advantage in the various championships this season, Mercedes has proven to have two weaknesses. The first is reliability... there always seems to be something going wrong with one or both of the cars, and Hamilton is already down to his last sets of engine parts, for example. The second weakness is a tendency for one team of strategists or the other to overthink themselves. Almost as soon as the race began, drivers were reporting occasional raindrops. This lead people to start watching the skies with an intensity seen but rarely in life... and for Hamilton's Mercedes strategists to unshackle the giant throbbing mass of brain tissue they keep in a vat for racing planning purposes and let it figure out the best thing to do. When Nico Rosberg's tires began to fade on him, he dove in for a new set. Hamilton's strategists decided to keep him out on track for as long as possible, hoping to go from the first set of tires directly to wets, and thus avoid a pitstop. Good idea in theory, but when Rosberg began cutting huge swathes of time off Hamilton's lead, it was shown to be wrong in practice. Eventually the great brain was retinned and put away, and Hamilton came in for new tires... and promptly lost the position to his teammate when the pitstop was slowed by a balky tire change. As the pit rotation completed, Rosberg led the race.
*SAFETY CAR
: The big question was how well could Rosberg baby his tires, as his teammate now had fresh rubber that would last longer in comparison to the multiple-lap-used tires on Rosberg. Nobody thought that either driver could stay out long enough to finish the race on one stop; the longer Rosberg could stay out on his worn tires, the less laps he'd have to put on the next set, thus cutting into any advantage Hamilton gained from pitting later... he may have surrendered the lead, after all, but if he could stay close, it could easily come down to which driver had more tire grip remaining at the end. Whatever calculations Mercedes had figured out went out the window when Seb Vettel's right-rear tire blew out, scattering chunks all along the stop/finish straight and bringing out the Safety Car to allow for cleanup.
This gave Nico Rosberg a chance to mollycoddle his tires for a few laps, thus extending their lifespan. Things were shaping up for an interesting run to the flag for the two Mercedes teammates.
*SPRINT
: Rosberg's advantage never reached two seconds, and most of the time was right around one second. However, it came as a great surprise when it was Hamilton, not Rosberg, that pitted first on Lap 54 of 71. Rosberg dove in the next lap and came out ahead, and on super-soft tires to boot in comparison to Hamilton's softs. It took fewer than 10 laps for Rosberg to pass first Smiley Ricciardo, then Embryo Verstappen, to take the lead; Hamilton got hung up slightly behind Verstappen and wound up 1.5 seconds back of his teammate with eight laps to go. Quickly enough, the lead was halved, then halved again. As the final lap began, the Brit was all over the back of the German, who was clearly suffering from brake problems.
*TAKEDOWN!
: Going into Turn 2, Hamilton tried to go around the outside of his teammate. However Rosberg, either due to brake problems or sheer bloodymindedness, didn't put much effort into turning in and floated very wide indeed. The result was predictable.
Rosberg would later say that he had the the right of the driving line and the contact was Hamilton's fault. Anybody who actually saw the incident, however, had to be asking him what line was he taking, the white one that shows the outside of the track limits? As a result of the contact, Rosberg's front wing got stuck under his car before eventually shattering in a shower of sparks; he would eventually finish fourth and be penalized for unsafe driving. Hamilton, on the other hand, got away mostly unscathed and wound up taking the win in one of the more interesting races we've seen this year.
*TO THE MANOR BORN
: Pascal's Wager Wehrlein had himeself an interesting little race in his Manor. First, he pulled into the wrong starting slot and wound up having to reverse into the correct one on the grid. While there were people wondering why he didn't get penalized for that, it's because it's perfectly legal to reverse on-track; it's only in the pit lane one cannot reverse. From there, Wehrlein managed to get as high as sixth before having some bad luck with Vettel's safety car... he had just stopped, and wound up last as everybody else got the free pit stop. Yet he made a one-stop strategy work, worked his way back up the standings, and when the Force India of Sergio Perez was retired for brake issues, he found himself in 10th place... the position he would complete the race in, earning his first point and the team's first point since 2014.
No driver comments this week, as this F1U! is late enough as it is. Next week we're to Silverstone for the British Grand Prix... see ya then!
Posted by: Wonderduck at 10:38 PM | Comments (3) | Add Comment
Post contains 1163 words, total size 7 kb.
46kb generated in CPU 0.0192, elapsed 0.1029 seconds.
48 queries taking 0.0928 seconds, 211 records returned.
Powered by Minx 1.1.6c-pink.