February 24, 2009
F1 UPDATE!: Well, I'll Be Damned... It's REAL!
A couple of weeks ago, Official First Reader Mallory asked me what I'd heard about the possibility of a new F1 team being started up here in the States. I shrugged it off, to be honest, saying that there's been a lot of rumors over the past few years, and until I heard something concrete, I wouldn't put too much faith in this one.
Well, today the concrete was poured.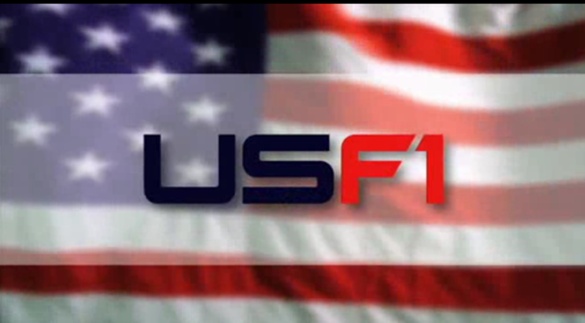 At a press conference on SPEED Channel this afternoon, the two men responsible for this bit of groundbreaking news, Ken Anderson and Peter Windsor, went over their concept. Describing the plans as "lean, mean, Skunk Works-style", they don't intend to follow the usual model of F1 teams, i.e. "throw money at it."
"The recession actually helped us out," said Anderson. "A few years ago when companies were frantic to be involved with F1, and were willing to pay out a $40 million bond just to enter, our plan would have been laughed off the table. Now however, with the new regulations aimed at cutting costs, it's almost like they were designed for our plans."
The concept was first floated to Bernie Ecclestone in 2006 by Windsor. "In typical Ecclestone fashion, he said 'Great, make it happen'," said Windsor. "Both the FIA and (Ecclestone's F1 management company) FOM have been very supportive."
The team will be based in Charlotte, NC. The home of NASCAR, Charlotte is for all intents and purposes the heart of American autosports. Most of the NASCAR teams are based within 50 miles of Charlotte, and it's the home of what is generally acknowledged to be the best automotive wind tunnel in the world, "Wind Shear", a full-scale rolling road-style tunnel designed by Anderson.
The two principles have great backgrounds for an endeavor of this kind. Anderson was the technical director for the
Ligier
and
Onyx Grand Prix
F1 teams, has designed a number of Indycar racers, and has five Indianapolis 500 wins under his belt with teams he's worked with.
Windsor, who readers of F1U! know better as "Smarmy", the track-borne member of SPEED's "Legendary Announce Team", was the team manager for Williams during their 1992 championship season, oversaw Ferrari's F1 chassis and suspension departments, and has been invoved with F1 for decades.
The catch-phrase for the team is "Made In America." According to the duo, this means potentially everything about the team will be sourced in the US. One thing that is sure is that USF1's drivers will both be American. Names already being bandied about are
Marco Andretti
(who tested for Honda in 2006 and 2007),
Graham Rahal
,
Danica Patrick
, and about a dozen NASCAR and IRL drivers. Foremost amongst those is the name
Kyle Busch
, though others that immediately leap to mind are AJ Allmendinger, Jeff Gordon (who once swapped cars with Juan Pablo Montoya in
a legendary episode
of SPEED's "Tradin' Paint"), and American Scott Speed (though, to be frank, Windsor's reaction to that was tepid at best).
Just about the only thing on the car that probably won't be American-made is the engine. With the new rules in place freezing engine development, there are only a few FIA-approved engine makers; Cosworth is an American possibility, however.
St Fangio the Quick only knows if the team really will make the grid as announced for the 2010 season, but we here at F1U! are taking this one
very
seriously. It seems to be the best design concept for a team to come down the pike in a long, long time. If it happens, there's no question that we'll have a new favorite team, replacing the late lamented SuperAguri and Minardi.
We have a feeling, though, that the car is going to be festooned with sponsor logos, just like a NASCAR racer. If it gets them on the grid, we're all for it. We'll keep you abreast of all the developments as they happen... see you in a month for Australia!
Posted by: Wonderduck at 09:47 PM | Comments (5) | Add Comment
Post contains 664 words, total size 5 kb.
26kb generated in CPU 0.0132, elapsed 0.1097 seconds.
45 queries taking 0.1007 seconds, 203 records returned.
Powered by Minx 1.1.6c-pink.