March 05, 2018
CV-2 Found
Is there a bigger money sink than sunken warship hunting? Think about it... you're looking for something relatively small in a very very big ocean when you have only the most general of ideas where to find your quarry, it likely traveled some distance after it went under the waves, making an uncertain search area even larger... oh, and it's at the bottom of an ocean. A long,
long
way down. It often takes years of searching and lots of tenuous funding to find a ship, a discovery that will excite some historians, ex-crew members, and maybe some media outlets looking for something interesting to report on when there's a slow news day.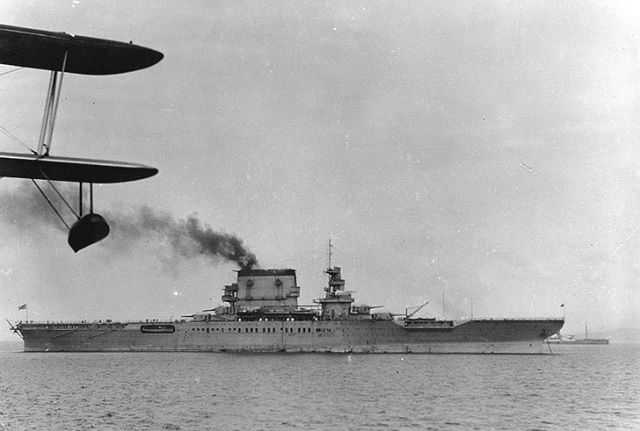 Which is why all of us historians of the Pacific War, amateur and pro alike, should stop for a moment and give thanks that Paul Allen, co-founder of Microsoft and the 46th richest person in the world with a net worth of more than $21 billion, seems to be willing to burn his money to go sunken warship hunting. Back in 2015 I mentioned his success in finding the
Mushashi
. He's tallied a number of other finds since then, the USS
Ward
and USS
Indianapolis
primary among them. Until today, when he nailed a big one indeed.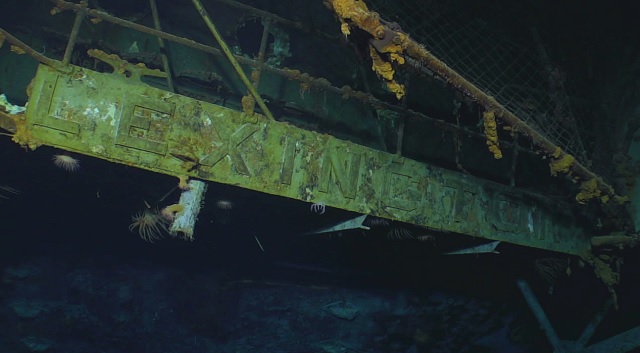 The USS
Lexington
(CV-2) was technically the US Navy's second full-sized aircraft carrier, with her sister ship USS
Saratoga
(CV-3) being completed a month before her. She was commissioned in December of 1927, and along with the
Saratoga
and the
USS

Langley
, she helped codify the way the US Navy's way of operating aircraft carriers. She served until May 8th, 1942, when she was sunk during the Battle of the Coral Sea.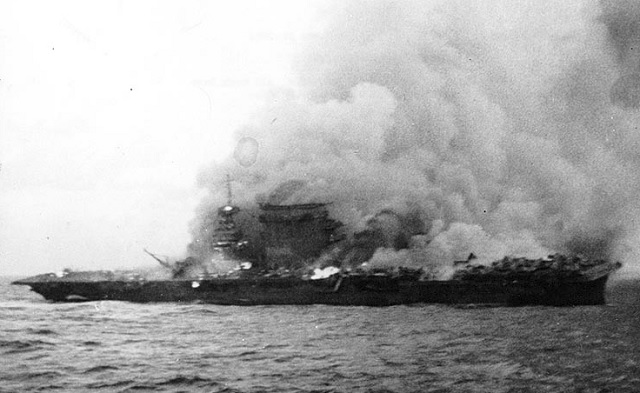 Of course we don't have any pictures of the ship in its entirety... or even any of the hull as of yet... but it's still early days, those are assuredly coming. They've already found seven TBD Devastators there on the bottom of the ocean, floated off or blown off the flight deck once the carrier went down. Seven Devastators... and at least one Wildcat.
Considering how long this F4F-3 has been on the ocean bottom, it really isn't in that bad of condition. More pics from the find can be
found at Allen's website
. Awfully cool, this. There will almost certainly be a video tour of the carrier soon, by the way... hopefully at some time where I can stay up and watch it!
Posted by: Wonderduck at 11:55 PM | No Comments | Add Comment
Post contains 408 words, total size 3 kb.
21kb generated in CPU 0.0116, elapsed 0.1131 seconds.
46 queries taking 0.1048 seconds, 162 records returned.
Powered by Minx 1.1.6c-pink.