August 21, 2017
Yamato: Portrait Of The Battleship As A Young Boy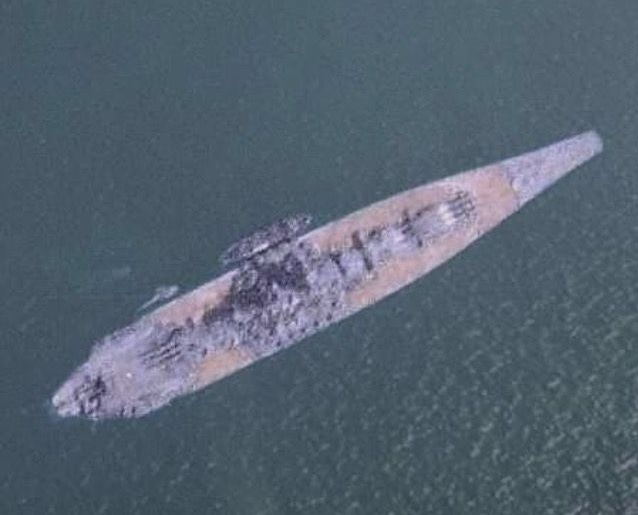 Here ya go, CXT.
No, I don't understand my title either.
Posted by: Wonderduck at 06:44 PM | Comments (3) | Add Comment
Post contains 20 words, total size 1 kb.
1
No, I don't understand my title either.
Are you sure you only have to work a mere five hours of overtime this week?
Thanks for the find. I am not sure that was the photo I was thinking of, but it seems very close...
Another thing I did at Otakon was to watch one of the two US premiere showings of In This Corner of the World - the movie started its' US run that weekend. I highly recommend it - this film was the movie that kept Your Name from winning the top award for animation in Japan.
One thing that was immediately apparent was that when the production staff said they had tried to keep as much of the setting (Mostly in Kure, but also some shots of Hiroshima.) as close as possible to recollections and old photos, they were telling the truth. From a military buff's perspective, that includes the Japanese warships at Kure. You know the classic photo of Aoba bottomed-out, listing, and with her stern blown off? They reproduced that almost exactly. Same with Amagi. Also, as far as I have been able to tell, the dates they showed on-screen when Task Force 58/38 raided Kure, as well as when the B-29 raid, all were accurate.
Posted by: cxt217 at August 21, 2017 07:35 PM (kS3Mo)
2
CXT, according to the caption I saw for the pic, it was a B-29 recon photo from April 1945. If it's not the photo you had in mind, well, I dunno what to tell ya.
Posted by: Wonderduck at August 21, 2017 07:38 PM (sfI9H)
3
I saw In This Corner of the World at my local(ish) art school theater tonight, and I'll be damned if they didn't reproduce that exact recon photo in animated form. I second CXT's recommendation; it's definitely worth seeing. Also the sound design was as outstanding as the visual.
Posted by: flatdarkmars at September 04, 2017 08:48 PM (zLeyl)
20kb generated in CPU 0.0209, elapsed 0.1004 seconds.
48 queries taking 0.0831 seconds, 166 records returned.
Powered by Minx 1.1.6c-pink.