December 27, 2011
Name This Mystery Ship X
No actual contest this time around, as this one would be too easy to brute-force, but nevertheless: Name This Mystery Ship!
Get it right, and you will gain the people's ovation and fame forever. Get it wrong, and... uhm... nothing will happen. So there!
UPDATE
: Since nobody's gotten it yet, I'll just give the answer. The ship pictured is CVE-123, the USS
Tinian
. She was completed in just under six months, and was launched in September 1945. She was never actually comissioned, sailing right from acceptance trials into the Pacific Reserve Fleet where she sat until 1970. She was struck from the list on June 1st, 1970, and sold for scrap 18 months later. The
Tinian
had never been a US Navy warship.
Posted by: Wonderduck at 05:32 PM | Comments (10) | Add Comment
Post contains 128 words, total size 1 kb.
December 24, 2011
God Mode / NoClip
Imagine, if you will, that you have the ability to travel back in time and space to one location during World War II. You will not be able to influence events, nor will your presence be noticed, but you will be able to see and understand anything you'd like in that location. Even if you don't know the language being spoken, you will know what's being said, what's being written, so on and so forth. You will, for all intents and purposes, be the ultimate historian. You
can
travel, but only as far as conveyances of the day can take you: if you wanted to see the bombing of Coventry from the air you can, but it'd be from one plane only. If you want to observe the Marianas Turkey Shoot, it can only be from one p.o.v. (though you could start on an aircraft carrier and "board" a plane, even a fighter).
Perhaps unsurprisingly considering my personal interests, I'd choose the Battle of Midway. More specifically, I'd choose to station myself on the bridge of the USS
Hornet
, just so I could find out what REALLY happened leading up to the "
Flight To Nowhere
", and what occurred afterwards. I'd probably jump into Stanhope Ring's SBD to find out his reactions and to see his heading choice.
My second pick would to be onboard the
Akagi
on June 4th, 1942. To see the events of Midway unfold from the standpoint of the Japanese would be nigh-on invaluable. My third choice would be May 27, 1941, onboard the HMS
Rodney
, to witness the sinking of the
Bismarck
, and to see if the
Rodney
really
did
torpedo the German battleship.
So what event would
you
choose?
Posted by: Wonderduck at 01:48 PM | Comments (5) | Add Comment
Post contains 288 words, total size 2 kb.
December 18, 2011
Hal Far Flight
One of the famous stories of World War II is that of the legendary defenders of Malta,
Faith
,
Hope
and
Charity
. As the legend goes, when Malta was placed under aerial siege by the Italians in June of 1940, there were only three British fighters to defend the entire island. To make things even more grim, the fighters were obsolete Gloster Sea Gladiators, the last biplane fighter in RAF/FAA inventory. These three planes managed to hold back the Italian Regia Aeronautica until the Germans got involved in early 1941. It's a wonderful story, one that surely went a long way toward boosting British morale in those dark days of the War.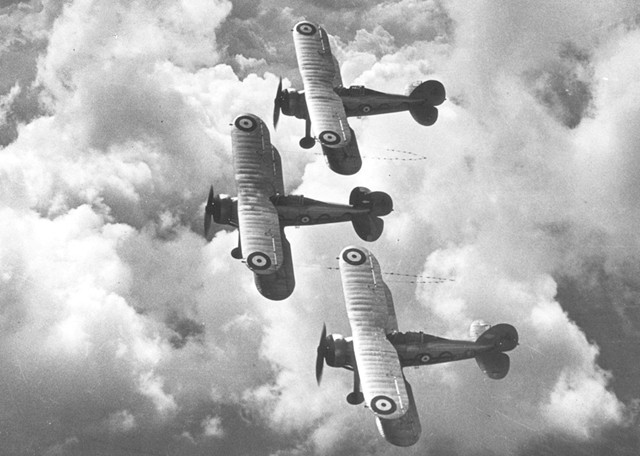 Like many of those types of stories, there's quite a bit of... um... let's call it
embellishment
... involved.
more...
Posted by: Wonderduck at 08:03 PM | Comments (4) | Add Comment
Post contains 457 words, total size 4 kb.
December 07, 2011
70 Years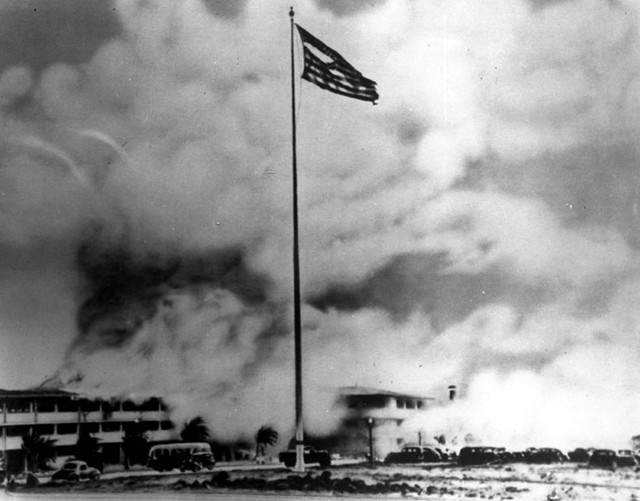 Today is the 70th anniversary of the attack on Pearl Harbor. It will also be the final one for the Pearl Harbor Survivor's Association, which will disband on December 31st, 2011, ending its 53-year existence. There may only be around 2000 or so men left of those who were at Pearl that Sunday morning. Today, we remember those who fought, those who died and those vanishing few who remain.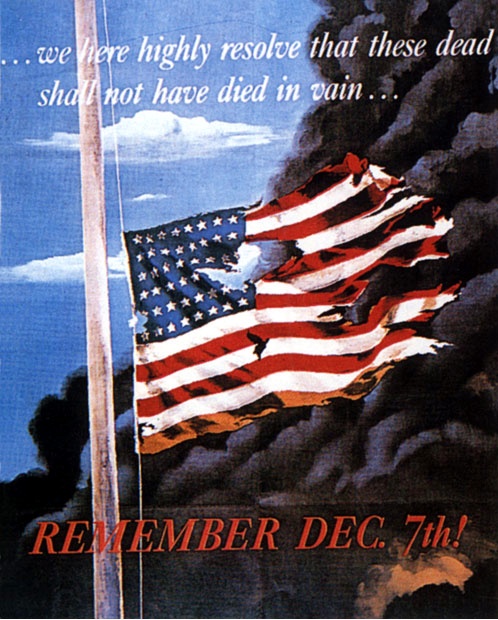 And we offer our thanks.
Posted by: Wonderduck at 12:05 AM | No Comments | Add Comment
Post contains 76 words, total size 1 kb.
December 06, 2011
Name This Mystery Ship IX
Just because I stumbled upon this story last week,
name this mystery ship
!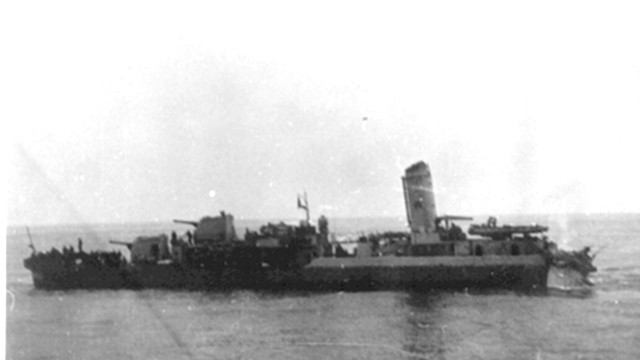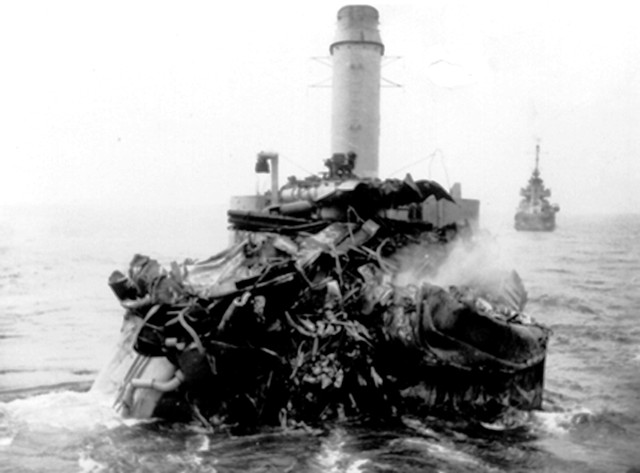 No cheating, folks... that takes all the fun out of it.
Posted by: Wonderduck at 04:48 PM | Comments (8) | Add Comment
Post contains 29 words, total size 1 kb.
December 01, 2011
Which Fighter Is Best? Part II: The Early Years
In December of 1941, when the United States joined the rest of the world's industrialized nations in the first truly globe-spanning war, there was a tremendous range of single-seat fighters both in use and under design everywhere. However, to paraphrase a later persona, you go to war with the military you have, not the one you wish you had. What was a nation's front-line fighter plane in 1942 was obsolescent in 1943 and a death trap a year later. This entry will examine the best fighter planes from the "early years," and decide which of them is the best. Bear in mind, however, that in the hands of a talented pilot any one of these planes could beat any of the others. None of them could be considered a "dog," just perhaps not quite as good as the eventual winner.
As previously mentioned, the US gets two planes, one from the Navy and one from the USAAF, since the two services had completely different design criteria which generated completely different fighters. The Japanese, Germans and British get one entry each.
The entries are presented in no particular order. Let's get on with it.
more...
Posted by: Wonderduck at 11:21 PM | Comments (19) | Add Comment
Post contains 2298 words, total size 16 kb.
53kb generated in CPU 0.0207, elapsed 0.183 seconds.
49 queries taking 0.1688 seconds, 215 records returned.
Powered by Minx 1.1.6c-pink.