October 17, 2014
The Buffaloes of Finland
It is an article of faith that the worst fighter plane of WWII was the Brewster F2A Buffalo. It's pretty difficult to contest this assertion: in the single true fight it was in, the Battle of Midway, it was essentially massacred by the Imperial Japanese Navy's A6M2 Zero, much the same way a high school team would be by the Chicago Bears. "
It is my belief that any commander that orders pilots out for combat in a F2A-3 Brewster Buffalo should consider the pilot as lost before leaving the ground
" reads one Marine after-action report. After Midway, the barrel-shaped plane was relegated to trainer status, then to mechanic training. Its passing was unmourned, its memory one of ridicule and scorn. The British and Dutch, who also received versions of the Buffalo, felt similarly.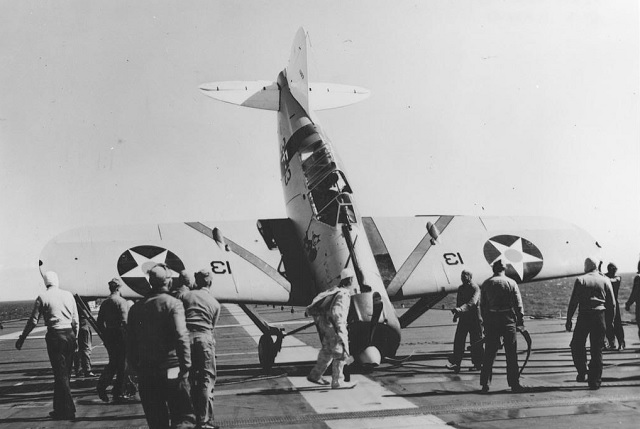 It fell to the Finnish Air Force to give the Buffalo its taste of glory.
more...
Posted by: Wonderduck at 07:54 PM | Comments (14) | Add Comment
Post contains 813 words, total size 6 kb.
23kb generated in CPU 0.0116, elapsed 0.0799 seconds.
45 queries taking 0.0713 seconds, 172 records returned.
Powered by Minx 1.1.6c-pink.