January 17, 2012
Random Anime Picture #67: Oh Dear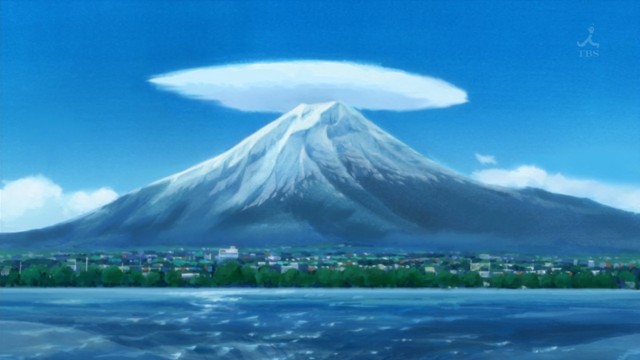 -Kill Me Baby
, Ep02
Pilots everywhere are frantically trying to change course right now.
I'll be blunt:
Kill Me Baby
is not funny. At all. I watched 10 minutes of the first episode and was surprised to find that it still had 12 minutes left to go... I thought for sure I'd gone through a half-hour already. That is NOT a good sign. Also not a good sign: Wonderduck skipping ahead during a show. I just don't do that, particularly during the first episode of a show I was looking forward to. It's not bad or anything, it's just not
funny
.
By the halfway point of Ep02, I was actually saying "Kill Me Baby" to my duck collection, hoping one of them would take me up on the offer. No such luck. When the above scene came on, I actually envied the one being choked out. Then I closed zoomplayer and went off and played some
Skyrim
.
What I'm saying is that
Kill Me Baby
is not worth anybody's time. Just writing this little post took more time than
KMB
was worth. If I was in a better mood, maybe I'd turn it into the next
Rio Rainbow Gate!
, but it'd fail for lack of anything interesting.
Don't watch it. Don't download it. Don't even read this post... oh wait.
Posted by: Wonderduck at 08:41 PM | Comments (3) | Add Comment
Post contains 226 words, total size 2 kb.
1
This is the show based on the four-panel comic about the middle-school assassin, right? Yeah, the manga was snooze-worthy, too.
Posted by: Mitch H. at January 18, 2012 01:26 PM (jwKxK)
2
Correction - none of your ducks have killed you
yet
.
I know for a fact that you have ninja ducks who will wait until your guard is down, possibly when you are sleeping. And at least one of your ducks is probably still very angry at how last weekend's games turned out...
Posted by: Siergen at January 18, 2012 05:20 PM (VoVql)
3
There was a duck though.
Posted by: Pete at April 01, 2012 07:52 PM (5OBKC)
Comments are disabled. Post is locked.
17kb generated in CPU 0.09, elapsed 0.1554 seconds.
53 queries taking 0.1252 seconds, 136 records returned.
Powered by Minx 1.1.6c-pink.