April 18, 2015
Random Anime Picture #96: Flying Phoenix
-The Wind Rises
Because we all need more
Hosho
in our lives.
Posted by: Wonderduck at 12:40 AM | No Comments | Add Comment
Post contains 18 words, total size 1 kb.
April 14, 2015
Random Anime Picture #96: ... And Taxes
pbbbpbpbbpbbpbpbpbpbpbbppbpbpbthhhhhhhhh.
-Hibiki! Euphonium
, Ep01
Why yes, yes I
am
eight years old, why do you ask?
So I did my taxes tonight, a duty that I've been dreading for... reasons that should be obvious if you've been reading The Pond for any length of time. I'm happy to say that the disaster I was expecting didn't occur. So yay for me. Up until that time, however, I looked very much like the young woman up there as I attempted to muster up the courage to actually do them. Just without the sound effects. I never could manage those.
Oh, the show, right right! Loved the first episode, it's not at all
K-On!
with brass instruments like most people were lazily expecting. Friend Ben has
an entertaining little writeup
that I recommend you read, as he went in-depth into the episode, and I'm going to be vapid and vague.
The first thing to point out is that, whether you've liked their recent shows or not, Kyoto Animation still makes everything look friggin'
amazing
. Sure, I picked a shot of sakura snow to illustrate that, but I could just have easily used this picture:
...and the point would still remain true. Even a random throwaway shot of some garbagecans in a hallway looks beautiful. In fact, the show as a whole so far reminds me of the days before KyoAni did
Lucky Star
and decided afterwards that
everything
had to look like that. That maybe they're getting away from that is a good thing in my book.
It's not just landscapes and backgrounds. Everything in
Euphonium
looks great. Even the story seems to be less cutesy than one might expect, though I don't expect it'll ever be considered "dark". "Slightly cloudy on a summer's day", perhaps, but not dark. If for no other reason than...
...her. In a world where everybody is refreshingly normal, she's about as nutty as squirrel poop, but even that's handled in a goofy, yet realistic way. My feelings mirror Ben's here: "If there was a girl like that in my school, I would have pledged to help her take over the world." She's a wackadoodle, but she's a fun wackadoodle.
I'm not saying this is going to be a slam-dunk. KyoAni's had a bad track record with me of late, but there are signs that this might be something special. Keep your wingtips crossed.
Posted by: Wonderduck at 01:14 AM | Comments (7) | Add Comment
Post contains 408 words, total size 3 kb.
April 08, 2015
Random Anime Picture #95: The Third Best Sniper...
You know how I knew that the new series
Triage X
was from the same guy who did character designs for
High School of the Dead
?
-Triage X
, Ep01
Well, that and the nigh-on fetishistic abuse of women that abounded in the episode. We've seen that before from Shoji Sato, as well as his... um...
particular
attention to proportions.
Swear to god, this cast is more top-heavy than a US destroyer in 1945... again, not like we haven't seen that before from this guy. There
is
plenty of action, which seems to be taking the place of a coherent plot or serious characterization.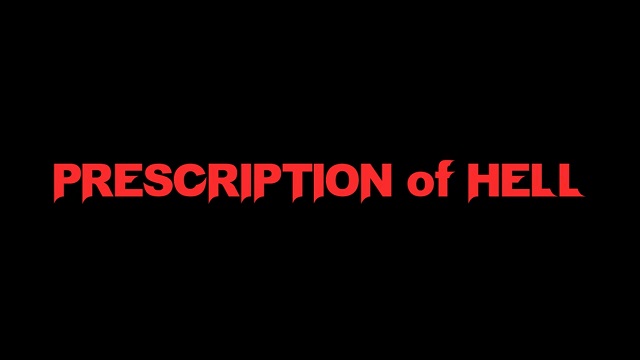 I'm not sure if this is an episode title or just confirmation of my feelings about the show. I'll pass, thanks, and if you have the sense evolution provided to sloths, you will too. Ye cats and little fishes, this was unfortunate.
Posted by: Wonderduck at 11:12 PM | Comments (5) | Add Comment
Post contains 153 words, total size 1 kb.
29kb generated in CPU 0.023, elapsed 0.0894 seconds.
46 queries taking 0.0779 seconds, 176 records returned.
Powered by Minx 1.1.6c-pink.