December 25, 2017
Random Anime Pictures #143: Merry Christmas 2017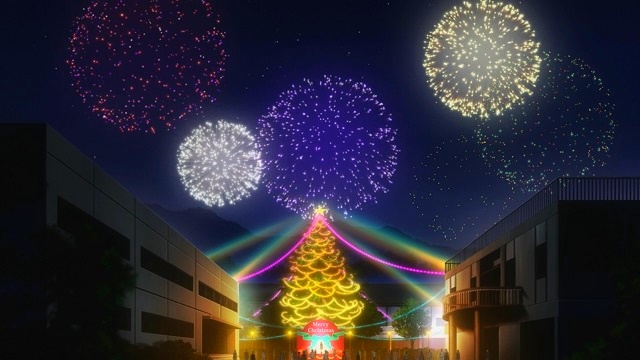 I hope all my readers, the joyously-named "Pond Scum", had a great Christmas and/or a relaxing day off! I very nearly ruined ours single-handedly, but I managed to pull my chestnuts out of the roasting fire at the last moment.
Y'know, I forgot just how much fun
Amagami SS
was. And just how weird it could be, come to think of it. But that's another post for different day. For today, it's just Merry Christmas.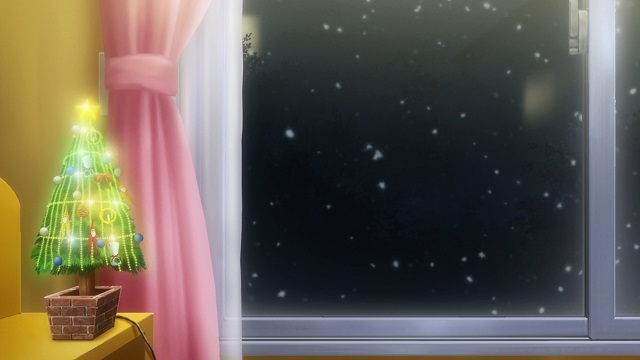 And that's plenty good enough.
Posted by: Wonderduck at 06:53 PM | No Comments | Add Comment
Post contains 90 words, total size 1 kb.
December 23, 2017
Random Anime Pictures #142: Love Live! Alpaca Watch
So the Alpaca seen in the first episode, which I mistakenly called a llama, is officially part of the school. They, for there are two where we only saw one previously, have their own stable and are cared for by at least one student.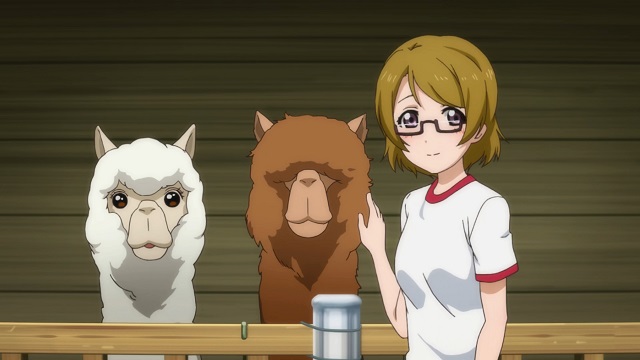 Just why this Japanese high school has two alpacae on campus has yet to be explained. This will bother me until its explained, and probably beyond because the explanation is going to be either stupid or non-informational, I can just tell.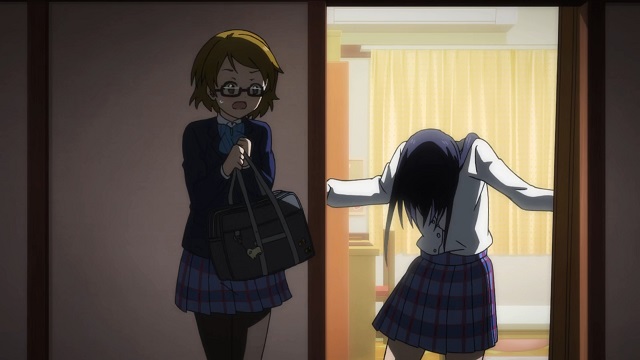 The series is still entertaining as hell, though the budding alpaca rancher up there really got on my nerves... her timidness was painful to witness. She didn't snivel, but that's only because she was too timid to do so. Except around the alpacae... them, she can handle. Watching will continue.
Posted by: Wonderduck at 05:00 PM | No Comments | Add Comment
Post contains 146 words, total size 1 kb.
December 09, 2017
Random Anime Pictures #141: Now THAT Was A Surprise!
I actually really enjoyed the first episode of
Love Live
! I can only assume all the "idol sh*t" starts in the next few episodes, but there was practically none in Ep01. Instead we focused on the characters, and as a result I was laughing for most of it. I did very little of that when I watched
iDOLM@STER
or the not-entirely-sequel,
Cinderella Girls
. Half-grins, yes. Smirks, sure. Head-shaking "oh, you" moments, okay. But laughing? Nope.
I'm not expecting much in the way of depth here, but hey, one of the main girls is Kaga Jr, gotta love that. And yes, I know that if I'm going into an idol show hoping there won't be much "idol sh*t" I'm gonna have a bad time, but at least the first episode was fun.
And
maybe
they'll explain why there's a random llama on the school grounds.
Posted by: Wonderduck at 11:09 PM | Comments (2) | Add Comment
Post contains 156 words, total size 1 kb.
22kb generated in CPU 0.0508, elapsed 0.1317 seconds.
45 queries taking 0.1091 seconds, 166 records returned.
Powered by Minx 1.1.6c-pink.