September 22, 2016
Random Anime Picture #124: Reflections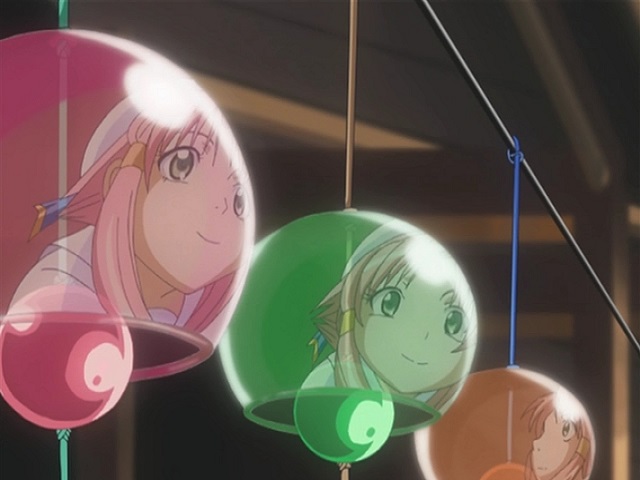 -ARIA the Natural
, Ep12
On the whole, today had to be listed in the "horrible" category. But it's amazing how just one episode of
ARIA
is enough to take the edge off. It didn't fix anything, it doesn't make things better... but it was enough to remind me that things aren't totally terrible. And I guess that's enough, isn't it?
Akari Mizunashi, mad scientist.
Posted by: Wonderduck at 08:34 PM | Comments (1) | Add Comment
Post contains 69 words, total size 1 kb.
September 08, 2016
Random Anime Picture #123: Obsolete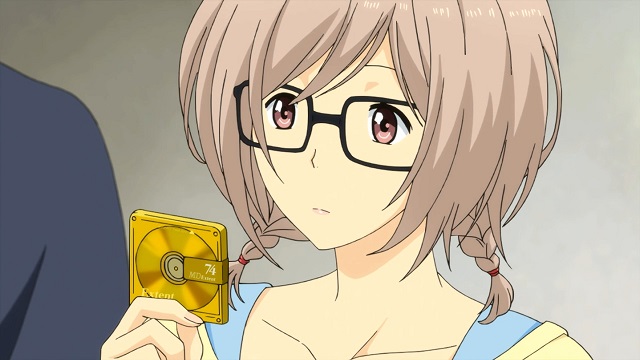 -ReLife
, Ep06
The year was 1994 and Our Hero was working at the Big Blue Electronics Retailer in the music department. One day, the department head asked if I'd like to spend a day in Chicago with her at a training day. Well, heck, why not? I'll get paid for it after all, and probably get a lunch out of the deal to boot. As we drove in the next day, I asked what the training was on. "Sony is releasing something new that we're going to be carrying. Some new music format." Oh swell, another one. I quickly changed my tune when the training started, for the format we were talking about was the MiniDisc.
I instantly fell in love with the beast. Magneto-optical data storage, anywhere from 74 to 80 minutes of re-recordable digital-quality music? Be still my beating heart! The more I heard, the more I liked it, and I learned everything there was to know about them that day. They were, to me, flawless. Except for a few tiny little problems. And by "tiny little", I mean "gargantuan monster".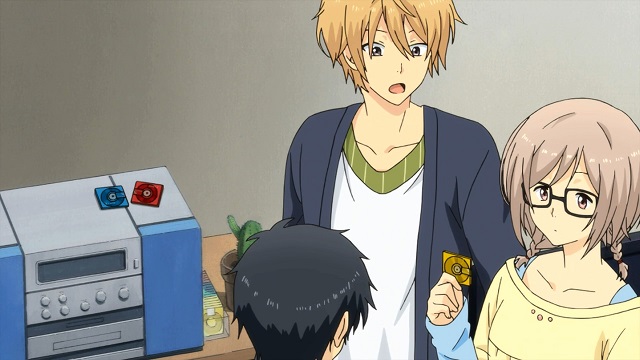 The first was the price. There were two player/recorders available, one home-based, the other portable, and both were ridiculously expensive. I mean, when you could buy three or four CD players for the same cost as the home unit, you know there's a problem. The second was the size. The home unit was normal, well able to fit in a home stereo system, but the portable? It was
very
heavy, to the point that most of the people that bought them just used them at home because... well, it wasn't going to threaten the walkman/discman for portability, y'know? The final and quite possibly worst problem was available media. Only a few record labels were supporting the format; when we received our first shipment of pre-recorded MDs, they took up maybe two feet of display space... and that was a sizable percentage of all the MDs ever released. Meanwhile, CDs and cassettes took up dozens upon dozens of yards of space, with music of any sort you'd care to think of. Audiophiles
loved
the thing, though. We had one guy who bought just about every classical MD we carried, and more besides, for example. Here's the thing: he was pretty much the only customer we had for the thing. And at that, we were still one of the top-selling MD stores in the central region of the country.
Eventually we stopped carrying MiniDiscs. Sadly, it wasn't until the new century that the format started to get attention... just in time for MP3 players and the new thing called the iPod to appear on the market. Still, Sony kept supporting the thing until 2011, when they finally stopped selling it altogether. It's still a brilliant piece of kit, though... I wish I had one. Alas, while that training class did give away a few portable units, I didn't get one. I still have the Sony messenger bag, though! Yes, 22 years later, it found a new life... as a case for my laptop.
Yes, if there was ever a piece of equipment that was just flat-out unlucky, it was the MiniDisc. Sadly.
Posted by: Wonderduck at 10:07 PM | Comments (4) | Add Comment
Post contains 538 words, total size 4 kb.
23kb generated in CPU 0.0128, elapsed 0.0941 seconds.
46 queries taking 0.0851 seconds, 167 records returned.
Powered by Minx 1.1.6c-pink.