February 08, 2015
Random Anime Picture #93: Deadly Dutch Elm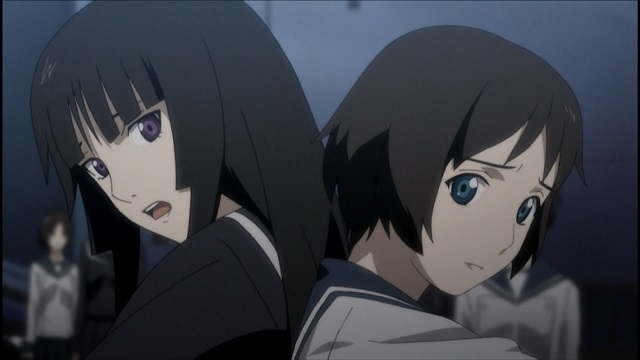 -
Ga-Rei Zero
, Ep06
For the past couple of months, if not longer, I've been s-l-o-w-l-y working on a project for The Pond. One that probably won't be worth the amount of time, to be honest, but one I
should
be enjoying. Hell, it's the sort of thing that, in the past, I've loved doing! As it's turned out, it's proven to be a royal pain in the asterisk. Still, this is one of those things that I literally do NOT have the option to drop. I acquired all the materials for this back when I was too busy to do anything with it... now that I've all the time in the world? I don't have the drive to deal with the minor annoyances that have popped up along the way.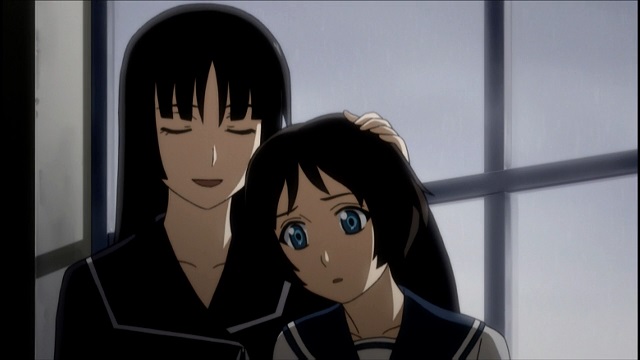 On the other hand, I've enjoyed rewatching
Ga-Rei Zero
recently. So wonderfully dark, spiked with light-hearted stretches that just emphasizes how damn evil it can be. I'm just on edge of turning my Top Four into a Top Five, just so I can give it the credit it deserves. And there is Pocky and laser weasels too, so it's got that going for it. Which is nice. Doesn't really help with the project, mind you, but there you go.
Posted by: Wonderduck at 10:34 PM | Comments (2) | Add Comment
Post contains 216 words, total size 1 kb.
18kb generated in CPU 0.0634, elapsed 0.6732 seconds.
45 queries taking 0.6617 seconds, 162 records returned.
Powered by Minx 1.1.6c-pink.