July 18, 2017
Random Anime Pictures #130: From The Screen To The Page...
-Hibike! Euphonium the Movie
The good folks over at Yen Press recently released the original light novel for
Hibike! Euphonium
, translated of course. Since that was probably my favorite anime series in years, of course I eagerly picked it up... I wanted to see how it differed and how it stayed the same from the material I knew. And the result?

It's not as good as the anime. And no, I'm sure there isn't any "first come first served" bias going on here... KyoAni just did a better job with the source material than the source material did. For example, let's use what I think was the best sequence from the anime, the mountain scene with Kumiko and Reina. Much of the dialogue is the same, and a lot of the details as well (Reina's white dress, or her ankles getting rubbed raw). However, in the novel they don't take their instruments and thus the duet on the mountaintop doesn't occur. That simply amazed me. In another big difference, the "secondary leads," Hazuki and Sapphire, get almost no character development. Also, and most painful to yours truly, Asuka's personality is more obviously a facade and her nasty side is more evident. The wacky part of her that made her an instant fan favorite is almost totally missing.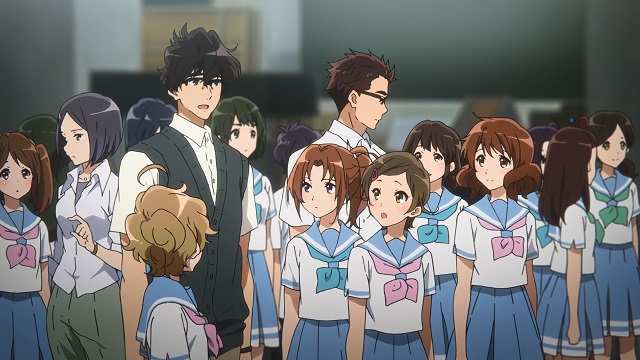 But the obvious difference is the music. For a story about a concert band, there's a total lack of music involved with the book. Which is natural of course... a book is words on paper, and the author isn't talented enough to overcome that handicap in comparison to the anime. Please understand, the book is still quite entertaining and well worth the small amount of time it'll take you to read it.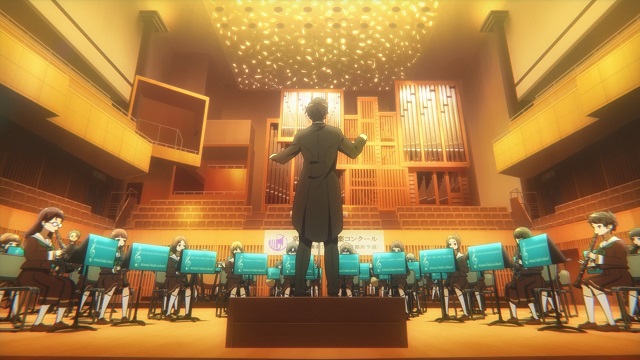 But you'll be hearing the music from the series in your head when you do.
Posted by: Wonderduck at 10:18 PM | Comments (4) | Add Comment
Post contains 314 words, total size 2 kb.
21kb generated in CPU 0.0531, elapsed 4.8823 seconds.
45 queries taking 4.8725 seconds, 164 records returned.
Powered by Minx 1.1.6c-pink.