April 25, 2016
Random Anime Picture #116: The End Of Cinderella Girls
I did
not
expect them to be eaten by mini-Godzilla.
-iDOLM@STER Cinderella Girls
, Ep04
I am of the opinion that I'm missing something with this show, perhaps even more than with the original
Idolmaster
series. Kinda like how
Kantai Collection
is filled with references that only make sense if you've played the game, I'm guessing that I'm only getting half the story here. Maybe someone who's actually played it can pipe up... I think I remember seeing that The Man Called Author played it... and tell me if that's really the case.
Maybe he can also explain why Anastasia isn't the main character in the show.
Because, ye gods and little fishies, she's certainly
my
most popular. She's no
Chihaya
, of whom I even have a figma, but she ain't far behind.
Posted by: Wonderduck at 09:23 PM | Comments (6) | Add Comment
Post contains 141 words, total size 1 kb.
April 20, 2016
Random Anime Picture #115: Oh Dear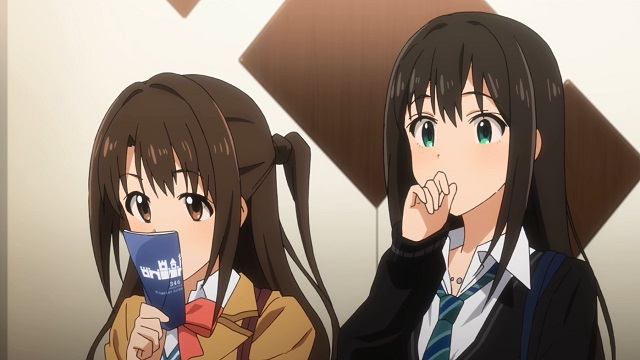 -
Idolm@ster Cinderella Girls
, Ep02
I've always had a weird thing with the iDOLM@STER franchise. I don't dislike it, but I've never been particularly impressed by any of the shows I've seen... or any of the "idol builder"-based shows, really. Then again I've also never played the games, but from what I've seen/read about them, I could see myself getting caught up in the whole rigamarole.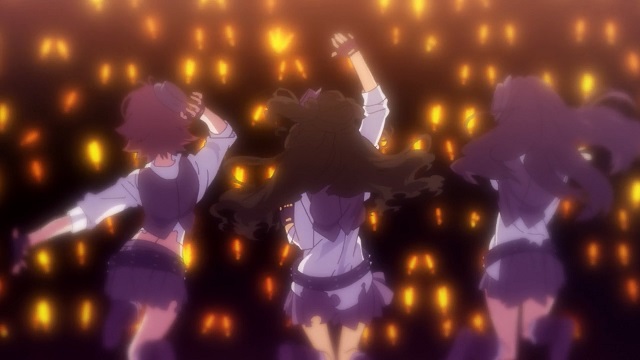 One thing I appreciate about the shows are the way they get the "backstage" parts right. Performers, particularly first-timers, get the jitters while the tech crew goes about their jobs with a staid professionalism, unnoticed and only rarely appreciated. Not that I'm bitter or anything about that detail.
Maybe it'll keep my interest. Maybe not. We'll see.
Posted by: Wonderduck at 10:30 PM | Comments (1) | Add Comment
Post contains 128 words, total size 1 kb.
23kb generated in CPU 0.0205, elapsed 0.0917 seconds.
46 queries taking 0.0778 seconds, 169 records returned.
Powered by Minx 1.1.6c-pink.