January 21, 2012
Random Anime Picture #68: What, Again?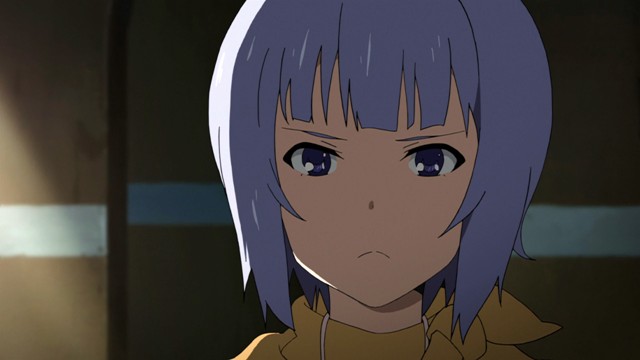 -Sora no Woto
, Ep13
Didn't I just
do
one of these a couple of days ago? Well, yes,
yes I did
. Except that one actually had a point to it (i.e., don't watch
Kill Me Baby
). This one, on the other hand, is some attempt at an explanation of my lack of actual content here at The Pond of late. One could argue that it's been 18 days since
my last post of any real value
. I will concede the point. It's not like I don't have big things to write about... indeed, I've got two major posts staring me in the face (Best Late War Fighters,
Katawa Shoujo
).
Thing is... I just don't feel like writing. Part of it is work-related; we've been going great guns all month in preparation for the start of Spring classes, which occurred this week. Tuesday, to be exact, which might tell you just how sick I really was
this past Wednesday
. Anyway, work is part of it. The aforementioned
Katawa Shoujo
and
Skyrim
are also reasons why I haven't blogged much. It may not be a coincidence that my output went through the floor the same day that
KS
was released. I'm enjoying my time in two radically different imaginary worlds for radically different reasons. I just... look, I've been here at The Pond for a long time (well, in blog time at least). I still enjoy blogging, it's just a different sort of enjoyment now.
Back in the "
old days
," when nobody knew who this Wonderduck guy was, I wrote to a) entertain myself; and b) make people aware that there was a hyperintelligent duck with phenomenal (for a duck) typing skills out there who might have some interesting things to say. Then once I got noticed by a few folks who decided to stick around, the "
new day
" of blogging dawned. In some ways, I felt I had to keep one-upping myself. This led to mammoth posts that took waaaaaaay too long to write; 4100 words and eight hours?
For an episode of

Rio Rainbow Gate!
?
Maybe I'm just getting old, but the immense need to write seems to have gone away at some point over the past few months. Maybe having that tooth pulled let it all leak out? I'm not going anywhere, don't fret none 'bout that. I'm not even taking a hiatus. I'm just... going to take it easy for a bit. Not for long, and you might not even notice a difference, but I'm going to stress less about blogging and try to have myself a little fun again.
Besides, the F1 thing starts up in earnest this week when Caterham rolls out their 2012 car to begin the F1 Pr0n season. I weep for my lost weekends...
Posted by: Wonderduck at 09:14 PM | Comments (10) | Add Comment
Post contains 467 words, total size 3 kb.
January 17, 2012
Random Anime Picture #67: Oh Dear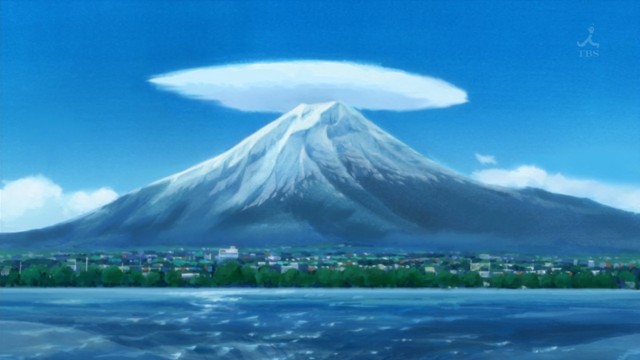 -Kill Me Baby
, Ep02
Pilots everywhere are frantically trying to change course right now.
I'll be blunt:
Kill Me Baby
is not funny. At all. I watched 10 minutes of the first episode and was surprised to find that it still had 12 minutes left to go... I thought for sure I'd gone through a half-hour already. That is NOT a good sign. Also not a good sign: Wonderduck skipping ahead during a show. I just don't do that, particularly during the first episode of a show I was looking forward to. It's not bad or anything, it's just not
funny
.
By the halfway point of Ep02, I was actually saying "Kill Me Baby" to my duck collection, hoping one of them would take me up on the offer. No such luck. When the above scene came on, I actually envied the one being choked out. Then I closed zoomplayer and went off and played some
Skyrim
.
What I'm saying is that
Kill Me Baby
is not worth anybody's time. Just writing this little post took more time than
KMB
was worth. If I was in a better mood, maybe I'd turn it into the next
Rio Rainbow Gate!
, but it'd fail for lack of anything interesting.
Don't watch it. Don't download it. Don't even read this post... oh wait.
Posted by: Wonderduck at 08:41 PM | Comments (3) | Add Comment
Post contains 226 words, total size 2 kb.
28kb generated in CPU 0.0237, elapsed 0.3872 seconds.
46 queries taking 0.3785 seconds, 175 records returned.
Powered by Minx 1.1.6c-pink.