May 14, 2019
Random Anime Picture #147: Starry Night With Beach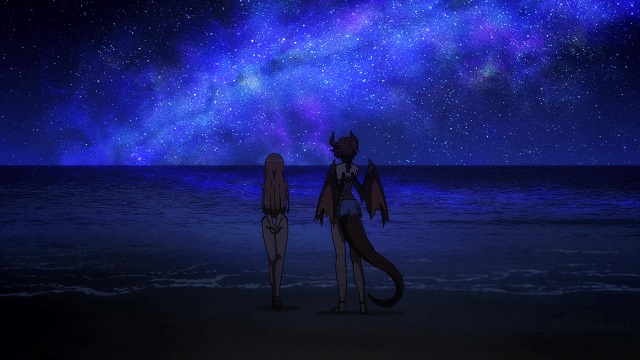 Every so often, a series will come down the pike that takes you by surprise, hits you on the back of the head with a sock filled with rocks, rifles through your pocket for spare change, then leaves you for dead on the sidewalk.
Manaria Friends
is not that show.
Instead, what MF is is a gently believable series about two girls that have a thing for each other. As they go through their days at Wizarding U., we learn about them, the world they're in, the growth cycle of dragons, and how a piano stays in tune outdoors in the snow.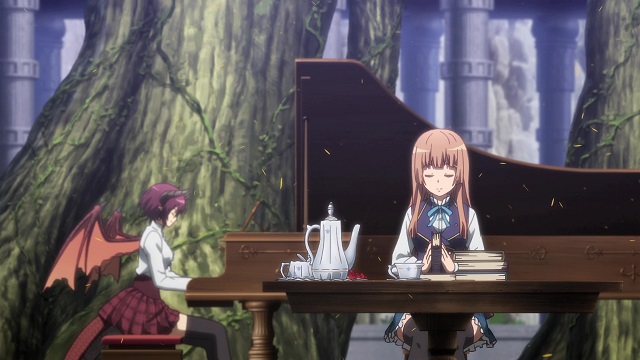 not appearing in this picture: snow
While there is magic thrown about in the show, which makes sense since it's set in a college for magic users, it's far from being the centerpoint. Upon reflection, there's only two or three episodes of this 10-episode series that require magic to continue the story... and one Lighting Designer that just pissed me right the hell off by using magic to provide the stage lighting, but that's neither here nor there.
Instead, our show is about Anne (right) and Grea (the other one). Anne is a princess of the kingdom of Manaria, where the show is set. She is a prodigy in the use of magic, seemingly more powerful than many (all?) of the teachers. The problem is, of course, that she's not overly trained in the use of that ability, meaning there tends to be a lot of overkill in her spellcasting. Grea, on the other hand, is a princess of the Dragonborn... okay, let's get this out of the way now:
...is a princess of the Dragonborn, which is what the kingdom of the dragons call themselves. She's actually half-dragon, half-human, a magic user of some skill, immense physical strength, and a cute tail, which is not something I ever expected to type.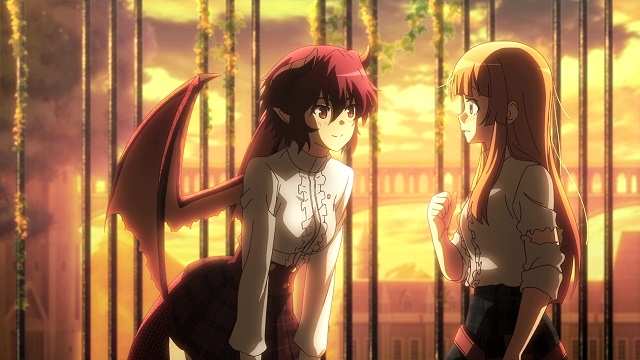 Together they go through a semester? year? becoming more and more the focus of each other's life. While it's not
all
sweetness and light, it mostly is.
Manaria Friends
is the sort of show that puts a smile on your face while you enjoy two people that enjoy each other's company enjoying themselves. I'd put it in the same category as
Flying Witch
or
Yuru Camp
... it's just
nice
. And for what it is, it's remarkably well done.
Give it a shot. You'll thank me for it later.
Posted by: Wonderduck at 12:01 AM | Comments (4) | Add Comment
Post contains 413 words, total size 3 kb.
22kb generated in CPU 0.0204, elapsed 0.3235 seconds.
45 queries taking 0.3128 seconds, 164 records returned.
Powered by Minx 1.1.6c-pink.