December 30, 2015
Random Anime Picture #107: Country Cooking
-Shokugeki no Soma
, Ep20
After having finished the first series of
SnS
(the second is airing Summer of 2016), I get the distinct impression that some part of the production staff really wanted to make
Shokugeki no Megumi
instead. On the whole, she's a much more interesting character than the lead is, that's for sure. The titular character is a wizard in the kitchen, able to do just about anything, sometimes effortlessly, sometimes having to work at it. But it's a
fait accompli
that he will wind up reaching his ultimate goal: it's that sort of show, after all, and he's the lead! I find it amusing that he's actually lost substantially
more
head-to-head cooking battles than he's won thus far. Even in defeat, he's gained the people's ovation and his opponent's respect and won over the judges to boot.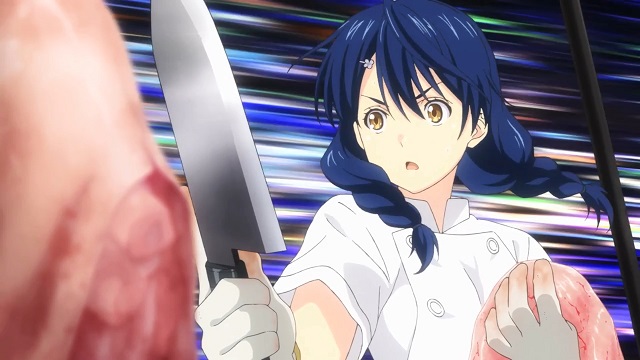 But then there's Megumi. She's literally a hick from a fishing village, attending an elite (some would say
THE
elite) culinary academy in the world. Prior to the main character meeting her, she was on the verge of being kicked out in disgrace. After a couple of pep talks, though, she gained confidence in her abilities and has been surprising people left and right. To be blunt, she's a lot more
interesting
than Soma. I suspect that it's no coincidence that at the end of Series 1, she advances in the big tournament... on the other side of the bracket from Soma.
She's also cute as a button and owns a rubber duck. That's gotta count for something!
Posted by: Wonderduck at 08:02 PM | Comments (6) | Add Comment
Post contains 264 words, total size 2 kb.
December 17, 2015
Random Anime Picture #106: Cheesecake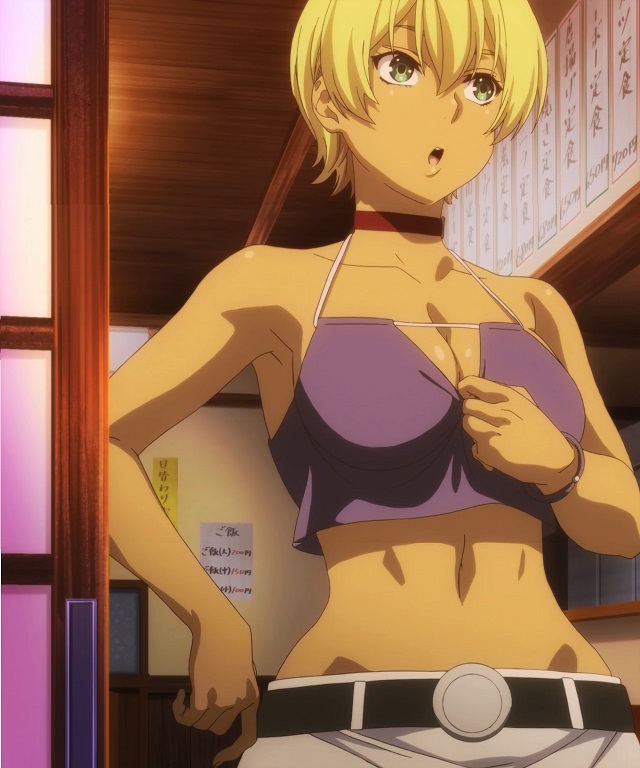 -Shokugeki no Soma
, Ep17
For a show that I only began watching to see if there were
more rubber ducks
involved, I'm pleasantly surprised to admit that
Shokugeki no Soma
is really quite good! Cross a fighting anime with
Iron Chef
and you've got the basic idea behind the show.
Just... don't watch the show when you're hungry. Or on a diet. Swear to god, you gain weight just watching the dishes they prepare. Best of all, none of them are stupid: you could "easily" make them yourself. Heck, many of the recipes
were included in the manga
!
There are other reasons to watch, too.
Posted by: Wonderduck at 11:25 PM | No Comments | Add Comment
Post contains 110 words, total size 1 kb.
25kb generated in CPU 0.0101, elapsed 0.0702 seconds.
45 queries taking 0.063 seconds, 168 records returned.
Powered by Minx 1.1.6c-pink.