July 14, 2011
Random Anime Picture #63: Toasty
Things are a little hectic at the Duck U Bookstore these days. We're a month away from the start of the new school year, there's very nearly three tons of books being delivered to the store over the next few days, we're starting to see the first ducklings coming in to buy said books... and there is no store manager. She got promoted to a bigger store that was 10 minutes from home (instead of the hour-long drive each way she did to work at the Duck U Bookstore), and her last day was this past Tuesday. That leaves yours truly in charge...
...of a trained part-timer who has limited availability and two brand-new temps who are still learning how to use the cash register. Eep. A new manager is expected to be selected by the first week of August, but even in the best of cases it's going to be somewhat hectic around here for a while. It's only been two days, but I'm already roughly a day and a half behind on the manager stuff... or at least, that's the way I feel. Oh, and there's a registration day for incoming students on Saturday, it's going to be 95 degrees outside for the next week, and every single road and most of the parking lots at Duck U have been scraped to the foundations in preparation for resurfacing next week. And my knee is making unpleasant sounds and hurts something fierce.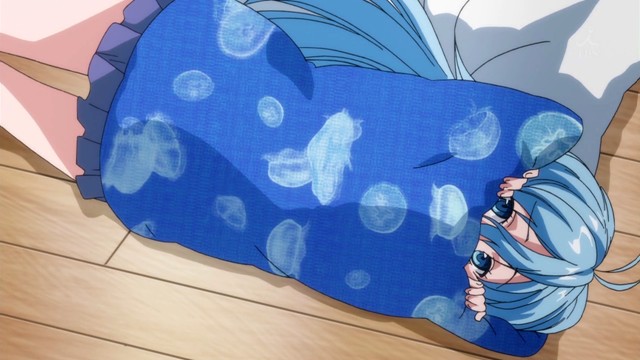 -Denpa Onna to Seishun Otoko
, Ep02
I'd like to hide in a futon too.
Posted by: Wonderduck at 09:32 PM | Comments (2) | Add Comment
Post contains 262 words, total size 2 kb.
18kb generated in CPU 0.0307, elapsed 0.15 seconds.
45 queries taking 0.1298 seconds, 162 records returned.
Powered by Minx 1.1.6c-pink.