April 20, 2016
Random Anime Picture #115: Oh Dear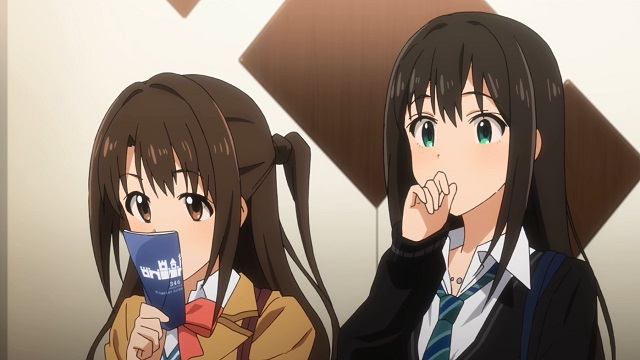 -
Idolm@ster Cinderella Girls
, Ep02
I've always had a weird thing with the iDOLM@STER franchise. I don't dislike it, but I've never been particularly impressed by any of the shows I've seen... or any of the "idol builder"-based shows, really. Then again I've also never played the games, but from what I've seen/read about them, I could see myself getting caught up in the whole rigamarole.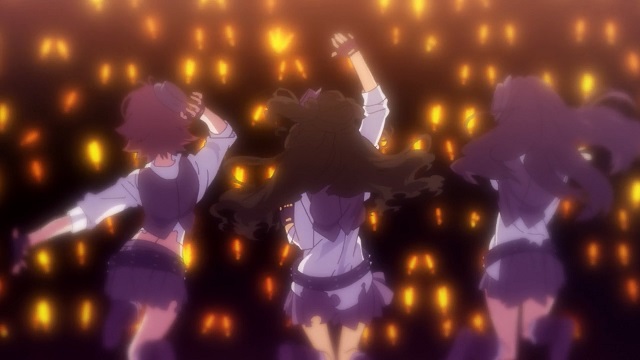 One thing I appreciate about the shows are the way they get the "backstage" parts right. Performers, particularly first-timers, get the jitters while the tech crew goes about their jobs with a staid professionalism, unnoticed and only rarely appreciated. Not that I'm bitter or anything about that detail.
Maybe it'll keep my interest. Maybe not. We'll see.
Posted by: Wonderduck at 10:30 PM | Comments (1) | Add Comment
Post contains 128 words, total size 1 kb.
1
Good luck. This season's a total dry spell for me. (Technically I have Sailor Moon Crystal in my CR queue, but that's for Vyx and I to watch together and she hasn't expressed any interest. So.)
Sigh. I don't want to suspend my subscription(s) but dammit.
Posted by: GreyDuck at April 21, 2016 07:01 AM (rKFiU)
20kb generated in CPU 0.0359, elapsed 0.1568 seconds.
48 queries taking 0.1314 seconds, 165 records returned.
Powered by Minx 1.1.6c-pink.