October 18, 2019
Kaga Found!
The late Paul Allen's team has done it one more time... and this time, they did something I thought would never happen.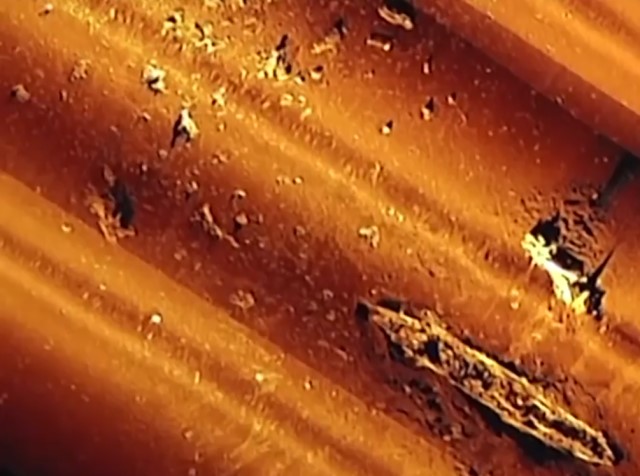 In this sonar image, the stern is in the lower-right corner. The
Kaga's
flight deck is gone, which comes as no surprise whatsoever. Of the four Japanese carriers sunk at Midway,
Kaga
was the one that suffered the most grievous and swift fire damage. Nearly all of her hangar deck personnel (aircraft mechanics and armorers) were killed by the fires caused when a 1000lb bomb punched through her flight deck to explode among fully fueled and mostly armed aircraft. That particular explosion also ruptured her avgas lines, knocked out the generators powering the water pumps, damaged the fire mains, and destroyed a one-shot carbon-dioxide fire smothering device.
The ship is upright in the sea floor, though she's quite deep in the mud and silt. Information is still sparse... the announcement was only made about five hours ago as I write this... but from what I've managed to piece together, they should still be able to locate where
the Nauticos chunk
would fit on the hull.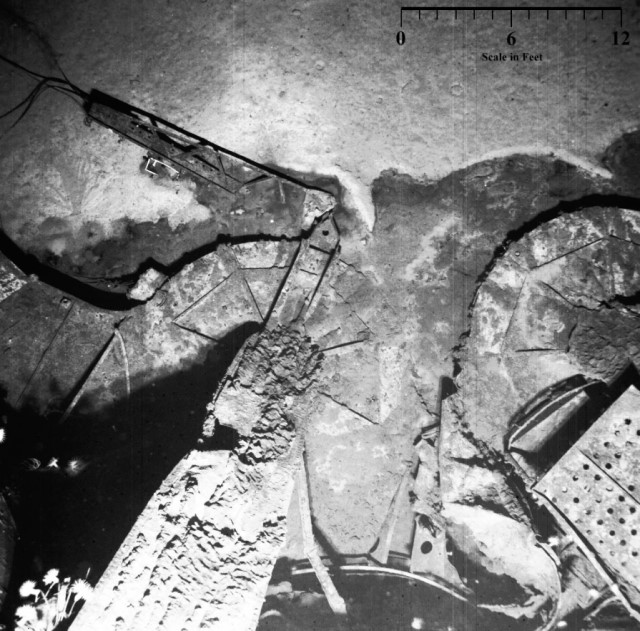 Undoubtedly the Nauticos find is what allowed Paul Allen's group to narrow down the search area. There's only a finite amount of distance the burning ship could have moved before she was scuttled, and the Nauticos report linked above gives a presumed maximum of about five hours, 30 minutes from the time the chunk was blown free to the time of scuttling. So knowing the ship went roughly
thataway
for up to 5h30m gives you a search area. Then it's just the tedious job of combing the ocean floor with sonar and ROV until you find something.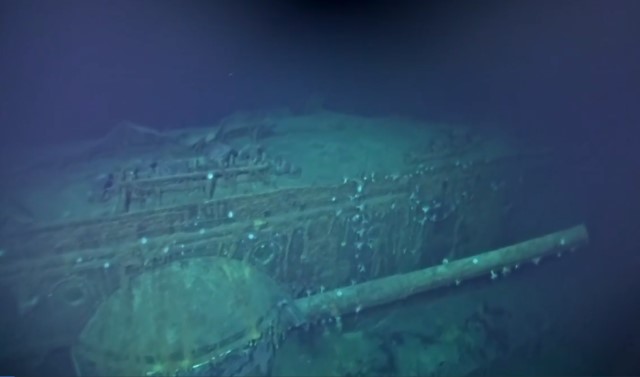 Like a piece of hull with a gun turret on the side. Oh, and speaking of finding something... one report I saw said they have a strong possibility for another ship location. Could we have an
Akagi
or
Soryu
next?
Hiryu
is probably quite a distance away from the others... if any of them is going to stay missing now, I'm guessing its her.
Holy crap, folks...
I'm actually giddy about this
. Seriously: what a find! Naval historians everywhere owe the late Paul Allen a debt of gratitude... pour a YooHoo out for your homie tonight!
Posted by: Wonderduck at 10:44 AM | Comments (4) | Add Comment
Post contains 386 words, total size 3 kb.
1
Paul Allen's group is doing a great job of finding these relics. They found the Saint Lo not long ago, and I presume not far away, unless they have two separate search groups.
Aside from the cool factor, and perhaps verifying how they sunk where the record is unclear, what is the actual historical value of finding these? Not that I want to say "go do something more useful" by any means, I'm just curious what the actual value is, if any.
Posted by: David at October 18, 2019 01:33 PM (wXI5i)
2
Think of it as "battlefield archaeology", David. Midway was one of the largest (in terms of area) battles ever fought, and the location of one of the opponents has really only been approximated. Now it's getting nailed down pretty drastically.
USS
St Lo
was sunk almost literally half the Pacific Ocean away from Midway. Its wreck was found about six months ago.
Posted by: Wonderduck at October 19, 2019 01:33 AM (zI5rk)
3
The archaeological aspect is important, as is improving the techniques for finding stuff in a body of water the size of the effin' Pacific. This is SUPER cool.
Posted by: GreyDuck at October 19, 2019 11:02 AM (rKFiU)
4
I was confused on the St Lo thing, as I was seeing reporting on it being found very recently. Apparently it was found months ago as you said, but they just released the video footage recently.
Posted by: David at October 21, 2019 03:47 PM (A/T0R)
23kb generated in CPU 0.0108, elapsed 0.1495 seconds.
48 queries taking 0.1424 seconds, 167 records returned.
Powered by Minx 1.1.6c-pink.