December 18, 2011
Hal Far Flight
One of the famous stories of World War II is that of the legendary defenders of Malta,
Faith
,
Hope
and
Charity
. As the legend goes, when Malta was placed under aerial siege by the Italians in June of 1940, there were only three British fighters to defend the entire island. To make things even more grim, the fighters were obsolete Gloster Sea Gladiators, the last biplane fighter in RAF/FAA inventory. These three planes managed to hold back the Italian Regia Aeronautica until the Germans got involved in early 1941. It's a wonderful story, one that surely went a long way toward boosting British morale in those dark days of the War.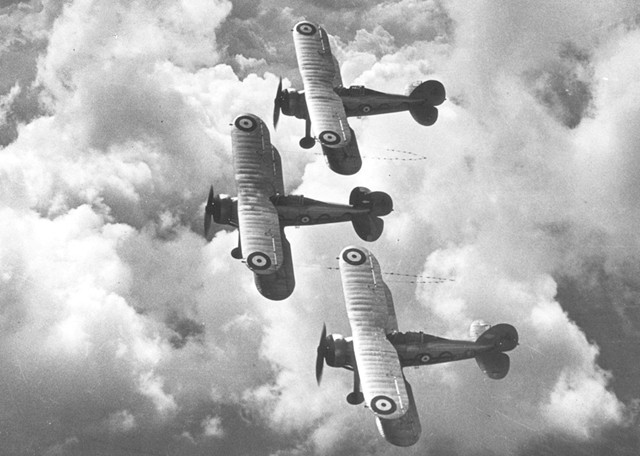 Like many of those types of stories, there's quite a bit of... um... let's call it
embellishment
... involved.
One of the biggest embellishment of the story was the names given to the fighters. To be sure,
Faith
,
Hope
and
Charity
were appellations applied to three Sea Gladiators involved with the Defense of Malta, but those names were provided by a Malta newspaper months after the siege was over.
Another embellishment is that there were only three Sea Gladiators involved. In truth, there were 12 crated planes on Malta, and when the Siege began, four had been put together; two planes were to be on permanent standby during the day, and two were on backup duty. These planes were based at RAF Hal Far, on the southern end of Malta. Some five of the other crated planes were assembled as the Siege went on. It is true that these Sea Gladiators were the only defenders of Malta, but that state of affairs only lasted until the end of June. At that time, four Hawker Hurricanes joined Hal Far Flight... and absorbed them into 261 Squadron RAF. Hurricanes, not Gladiators, did most of the work during the defense of Malta.
Charity
was shot down at the end of July, 1940.
Hope
was destroyed on the ground by a bombing raid in early February of 1941.
Faith
survived and was eventually given to the Malta War Museum, where the fuselage can still be seen today.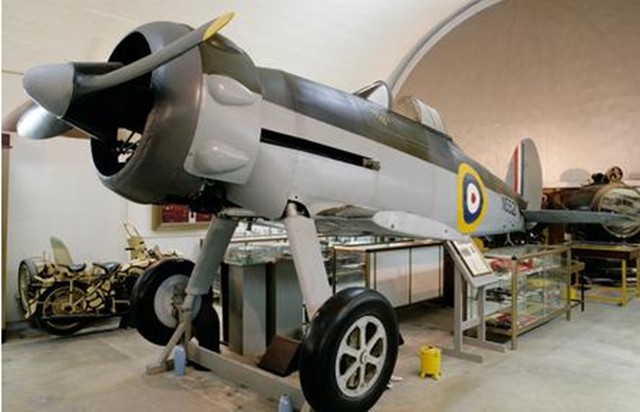 In an interesting bit of trivia, 1435 Flight RAF took over the air defense of Malta in December of 1941. 1435 Flight still exists, and currently is based at RAF Mount Pleasant, Falkland Islands. There, it flew the Panavia Tornado until 2009. The four planes of the Flight were named
Faith
,
Hope
,
Charity
and
Desperation
.
Charity

at RAF Mount Pleasant, 1998. Note the Maltese Cross on tail.
In 2009, 1435 Flight transitioned to the Eurofighter Typhoon. The RAF declined to give the four new planes names, but suspiciously gave them "call letters" instead: F, H, C, and D.
Posted by: Wonderduck at 08:03 PM | Comments (4) | Add Comment
Post contains 457 words, total size 4 kb.
Posted by: von Krag at December 18, 2011 10:39 PM (XIY2m)
Posted by: Mauser at December 19, 2011 12:20 AM (cZPoz)
Posted by: Steven Den Beste at December 19, 2011 01:03 AM (+rSRq)
Posted by: Wonderduck at December 19, 2011 08:07 AM (f/6aJ)
Comments are disabled. Post is locked.
21kb generated in CPU 0.0132, elapsed 0.287 seconds.
46 queries taking 0.2782 seconds, 165 records returned.
Powered by Minx 1.1.6c-pink.