February 22, 2018
Ducks In Anime: Take A Duck Camping
This season's best series marches on relaxedly, heading for the Great Camping Finale. Fortunately for all of us, there's still another four or five episodes to come. I'll be quite melancholy once it's over... it's just that sort of show. A bit of
Comfy Camp
before bed is what my entire Thursday is geared towards.
I actually had very high hopes for the show to give us a Ducks In Anime entry, what with all the hot springs we've seen and all. Turns out my reasoning was 100% sound, the duck just had nothing to do with camping whatsoever. Well, that's perfectly fine too. Ducks Is Ducks, and
Comfy Camp
is way too comfy.
Posted by: Wonderduck at 11:59 PM | No Comments | Add Comment
Post contains 124 words, total size 1 kb.
February 04, 2018
Ducks In Anime: The Things I Watch For This Category...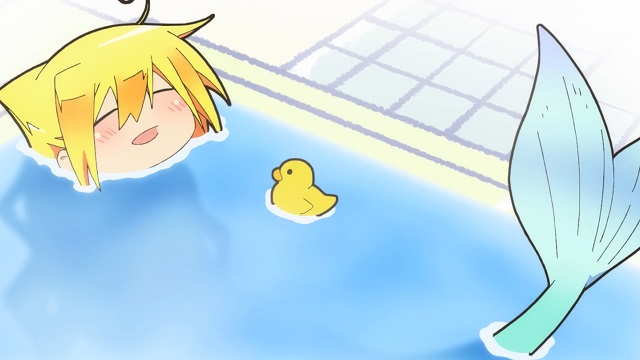 -Orenchi no Furo Jijou
, Ep01
So a guy is walking around and finds a shirtless guy seemingly near death, calling for help. He picks him up and carries him home. Only then does he notice that his visitor is a merman. Oh, and that mer-folk need to stay in water or they die.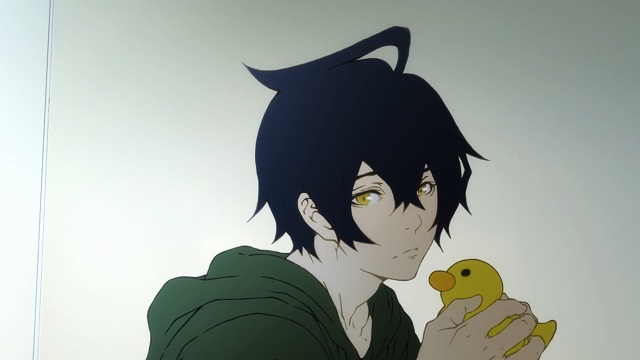 Oh, and the local river is polluted so can he please stay here? Cue wacky bathtub hijinks. Oh, and later a octopus-man joins the party. There are lots of longing looks thrown around, and only the rubber duck who acts as the narrator is sane.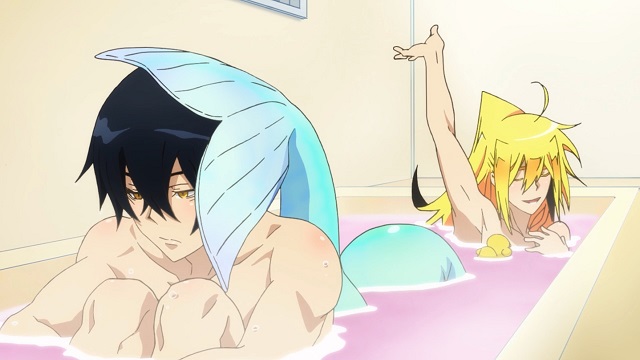 Thankfully, each episode is less than three minutes in length. Even that feels too long, however. It's absolutely not the sort of show I'd watch, except there's a duck. See what I do for my readers?
Posted by: Wonderduck at 10:48 PM | No Comments | Add Comment
Post contains 144 words, total size 1 kb.
18kb generated in CPU 0.06, elapsed 0.1791 seconds.
43 queries taking 0.1559 seconds, 154 records returned.
Powered by Minx 1.1.6c-pink.