March 08, 2009
The New Noses
As we're all aware, F1 has some new aerodynamic rules that have, for the most part, made the cars look pretty much alike. While doing the "F1 Pr0n" series of posts, though, I've noticed that there's one place that the teams have been showing a surprising amount of individuality.
That's the nose, and particularly how the front wing is mounted to the pointy end of the car. There seem to be three main schools of thought on how the wing should be attached under the new rules, and we'll take a close look at them in a second.
First, however, let's take a look at how the nose of a F1 car has been designed over the past three seasons: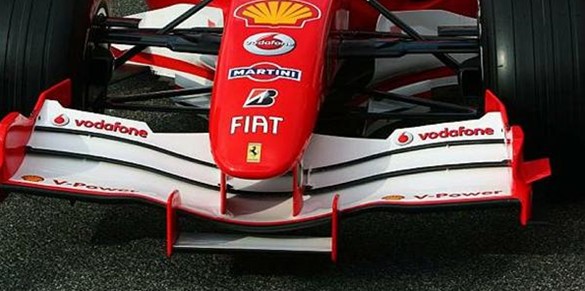 The 2006 Ferrari nose came with an extra element slung beneath the wing, but had a simple short mounting.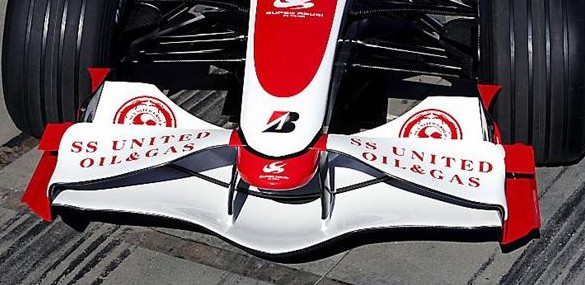 The 2007 SuperAguri nose had a fairly complex, medium-length mounting system, and of course a raised bridge-style wing.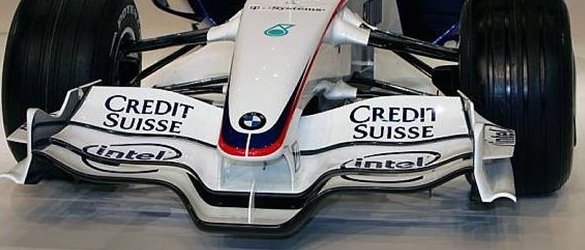 The 2008 BMW nose had a short length mounting, and a very convoluted wing.
Now onto the 2009 noses!
more...
Posted by: Wonderduck at 09:34 PM | Comments (4) | Add Comment
Post contains 605 words, total size 5 kb.
March 07, 2009
F1 Pr0n: Brawn Racing BGP001
Hello, world...

Well, that's it. That's the only picture that's been released of the new BGP001, in this case being driven by Jenson Button. Just noticed that the front wing mounting to the nose is completely different from everybody else's... curious. I might have to do a post on that, compare and contrast for each team...
I rather like the plain white-with-neon-yellow livery, but there's not a chance in Hades it's gonna stay that way, not if the team wants to last more than one race.
Posted by: Wonderduck at 10:48 AM | Comments (4) | Add Comment
Post contains 91 words, total size 1 kb.
19kb generated in CPU 0.0174, elapsed 0.411 seconds.
46 queries taking 0.4034 seconds, 117 records returned.
Powered by Minx 1.1.6c-pink.