February 06, 2018
NASAmanga Daioh
Y'all remember
Moonbase Alpha
? The co-op game that NASA put together to simulate spaceman life on the Moon? For a while there, there was a hot meme involving the game's text-to-speech program repeatedly saying, and later
singing
, "
John Madden
." It's that last bit that concerns us today, for some of the singing that was arranged was
actually fairly good
... I mean, as good as you could expect a Stephen Hawking soundalike to sound. I've played around with text-to-speech in one game or another, and making it sound like... well, speech... isn't all that easy, so even those simple bits impress me.
And then there's this:
...to which my reaction was: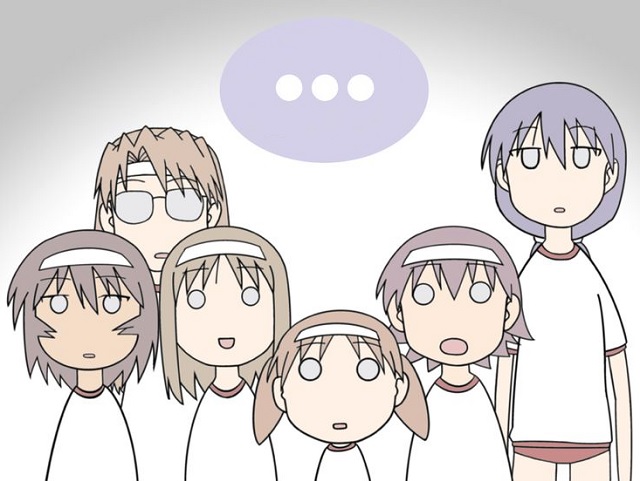 But wait! THERE'S MORE!
...and as always, Monika finds her way into everything:
What's my point for all of this? Point? I need a point?
I do have a suggestion for another song though:
Seriously! The ED for Yuru Camp would be
perfect
in
Moonbase Alpha
-speak.
Posted by: Wonderduck at 07:32 PM | Comments (3) | Add Comment
Post contains 169 words, total size 2 kb.
1
When you boil it down, that's all the Vocaloids do.
Posted by: Mauser at February 06, 2018 08:01 PM (h8yX6)
2
If nothing else I have to admire the intense dedication involved in not only getting that Moonbase vocaloid thing to render Soramimi Cake in recognizable(-ish) form but also to make all that OP animation.
Now we shall never speak of this again. Yegods.
Posted by: GreyDuck at February 06, 2018 09:59 PM (h8yX6)
Posted by: Pixy Misa at February 07, 2018 12:26 AM (h8yX6)
18kb generated in CPU 0.08, elapsed 0.3881 seconds.
48 queries taking 0.3399 seconds, 128 records returned.
Powered by Minx 1.1.6c-pink.